J.J. Abrams Unveils '10 Cloverfield Lane' Trailer To The Surprise Of Everyone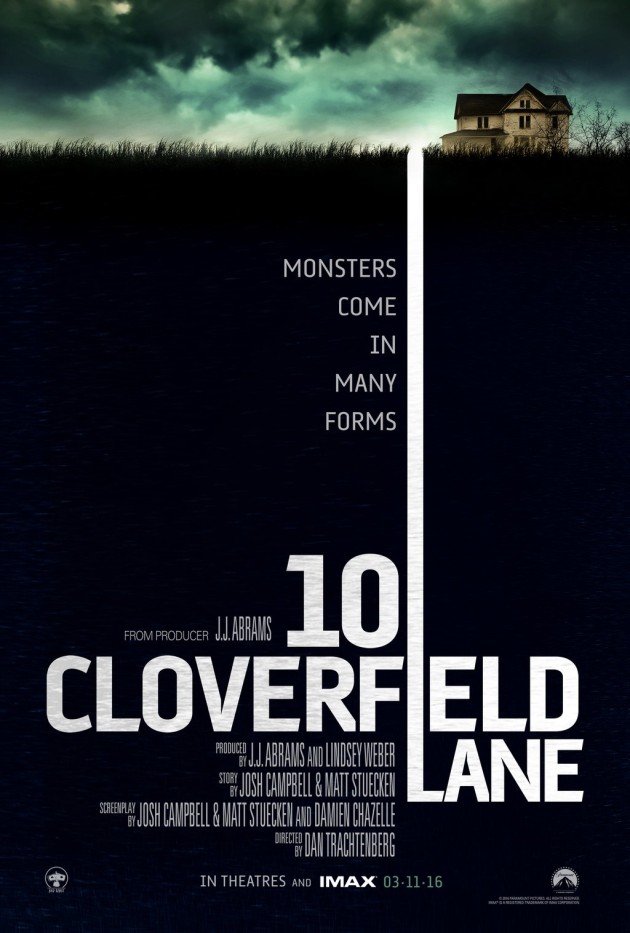 Attendees of last night's L.A. premiere of 13 Hours got the surprise of a lifetime when they saw the trailer for 10 Cloverfield Lane, the "blood relative" to the 2008 found-footage monster horror film Cloverfield.
For most people, directing the world's biggest movie (Star Wars: The Force Awakens) would be enough.. But J.J. Abrams had been secretly working on this project unbeknownst to most. And even crazier is the fact that the movie will be released in just a few months!
Here's the synopsis for the movie:
"After a car accident, a young woman awakens in an underground cellar, where most of the action takes place. She fears she has been abducted by a survivalist, who tells her he saved her life and that a chemical attack has left the outside world uninhabitable. Uncertain what to believe, she decides she must escape, whatever dangers she may face outside."
It's unclear whether they're stuck in the bunker because of what happens in Cloverfield, but we will find out soon enough, as 10 Cloverfield Lane is set to be released on March 11, 2016.