COPO Camaro Runs 8.88s Quarter-Mile At The Strip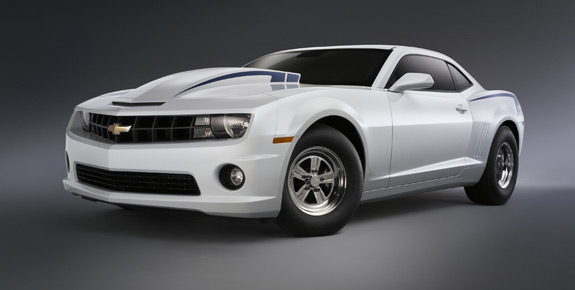 Check out this video from YouTube, showing a stock COPO Camaro (Car #3 of 69) running an 8.88s 1/4 mile run at the drag-strip! This car has the 327-cubic-inch V8 with a 4.0L S/C.
Assuming this video is legit, the Ford and Mopar guys have to be shaking in their boots. Ford has said the Cobra Jet will run in under 10s, while a stock Challenger Drag Pak did a 9.43s pass last year. We're sure this is just the beginning of what will be a long rivalry.