Cosworth Launches Power Packages for Scion FR-S / Subaru BRZ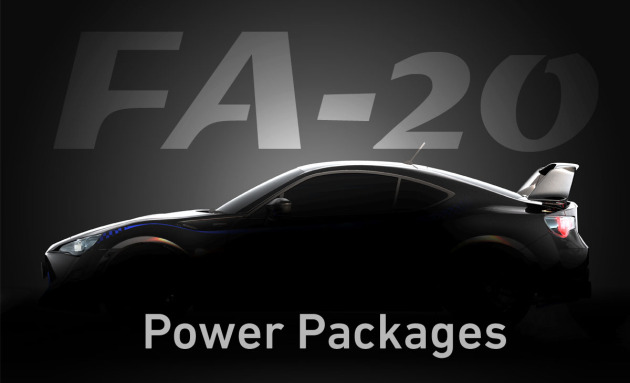 The Scion FR-S and Subaru BRZ have been showered with praise for their dream-like handling, but almost every reviewer said that they could use a little extra power. We drove the BRZ when it first came out and walked away with much the same feelings.
Thankfully, Cosworth is now coming to the rescue, with two power packages for the Subaru-developed FA20 engine. The Cosworth FA20 Stage 1 Power Package is available in four power options that enable you to build your upgrade to match your budget:
Stage 1.0 (high flow air filter, low temp thermostat, ECU calibration) lifts stock peak power by 15HP.
Stage 1.1 adds a cat-back exhaust and gives you an additional 5HP.
Stage 1.2 adds a tuned mid pipe exhaust with integrated Helmholtz resonator to deliver an additional 5HP and a much improved exhaust note.
Stage 1.3 completes the Power Package by adding a lightweight exhaust manifold that maximizes airflow to deliver the full performance uplift of 40HP at 4100 rpm and peak performance of 230HP.
The Cosworth FA20 Stage 2 Power Package boosts your FR-S/BRZ up to 280HP by way of a supercharger kit that includes the blower itself, an intercooler and a new intake manifold. Now that's more like it!
Check out the power curves for the two packs below:
Contact your local Cosworth dealer or distributor for pricing and availability.