DICK'S Sporting Goods Jersey Report Shows Us The Best Selling NFL Jerseys
This is a sponsored post written by me on behalf of DICK'S Sporting Goods . All opinions are 100% mine.

Have you heard about the DICK'S Sporting Goods Jersey Report? This dynamic ranking system aggregates sales data from DICK'S Sporting Goods stores (both online and in-store) to show fans which jerseys are the most popular, who's jerseys are on the rise, what teams are most popular, etc. The sales data can be viewed by: overall, offense, defense, rookie and team rankings by week, 30 days, season (which starts on Draft day).
My wife and I are both die-hard Philadelphia Eagles fans, so we were thrilled to see that rookie Carson Wentz (who has been absolutely crushing it for the Birds this year) has been outselling everyone else this season, including fan favorites like Tom Brady, Von Miller, Russell Wilson, and Cam Newton.
What can I say, Eagles fans are among the most passionate fans around, and we support our team in good times and in bad.. Even when we're 4th in the NFC with a 5-5 record.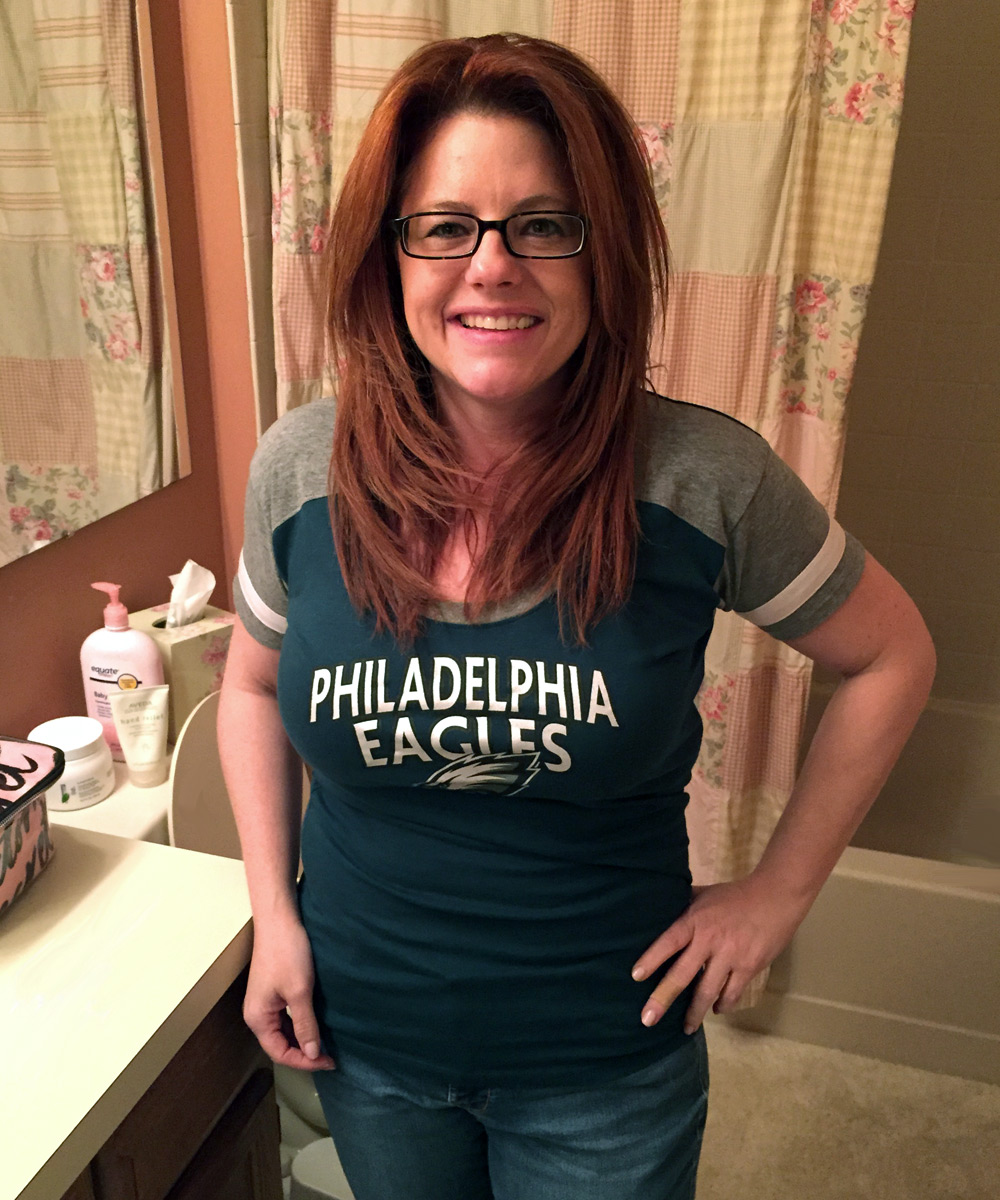 Both Dak Prescott and Von Miller had great weeks on the field, causing them to move up the charts 24 spots and 10 spots respectively. But even more impressive was Dolphins' QB Ryan Tannehill, who stepped up with one of the best games of his career against the 49ers last week, resulting in a massive jump in the rankings, moving up 45 spots!
That's what's so neat about the DICK'S Sporting Goods Jersey Report, the fact that you can see how sales of your favorite players' jerseys rise, fall and stack up against the competition in real time, especially if they just had a breakout weekend. It's a really cool way to give fans access to new information on the players and the game they love, and if you're like me, once you start playing with it, you'll forget all about working while you mess around with the different reports and such.
So what are you waiting for? Go try it out for yourself and let us know what you think of it!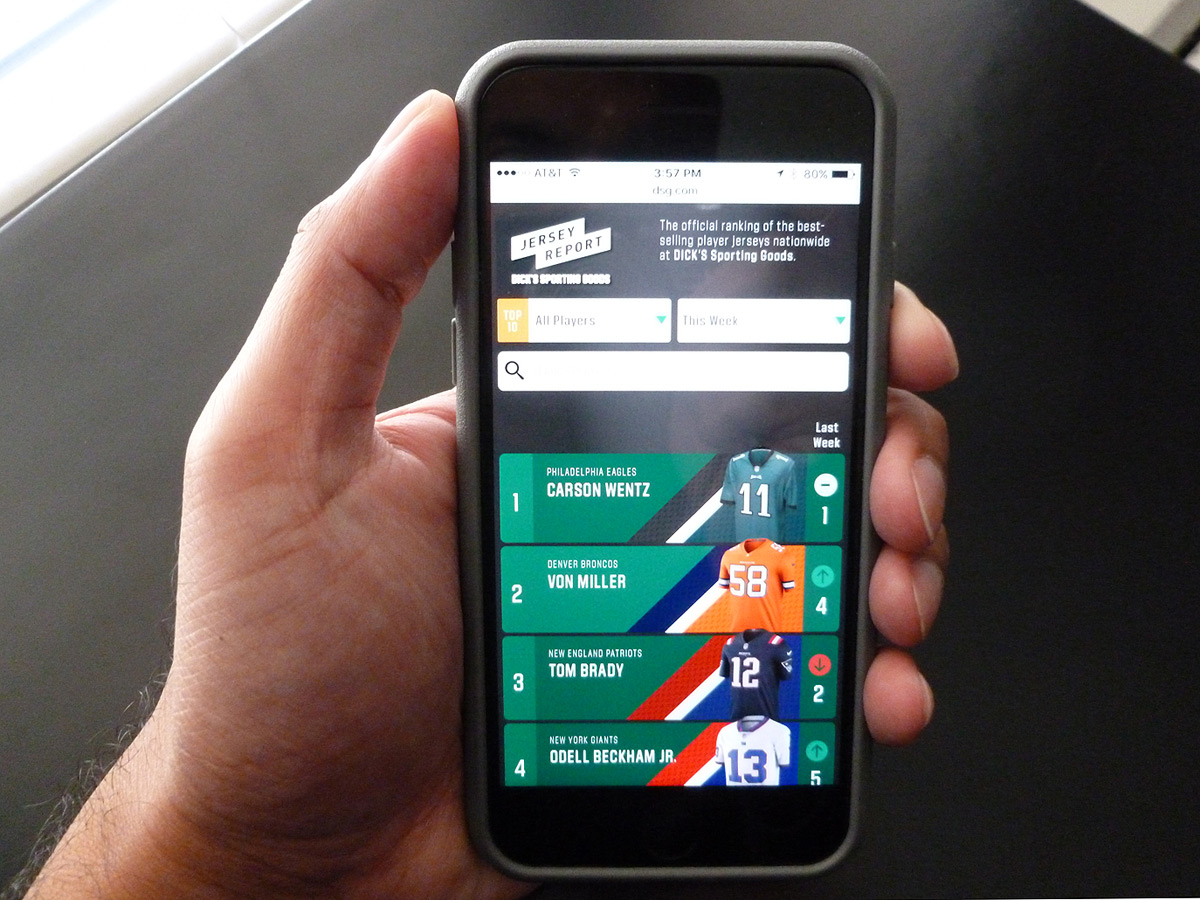 DICK'S Sporting Goods is the premier destination for authentic NFL jerseys and licensed apparel. Make sure you follow them on Facebook and Instagram.