Dress To Impress: What To Wear On Your First Date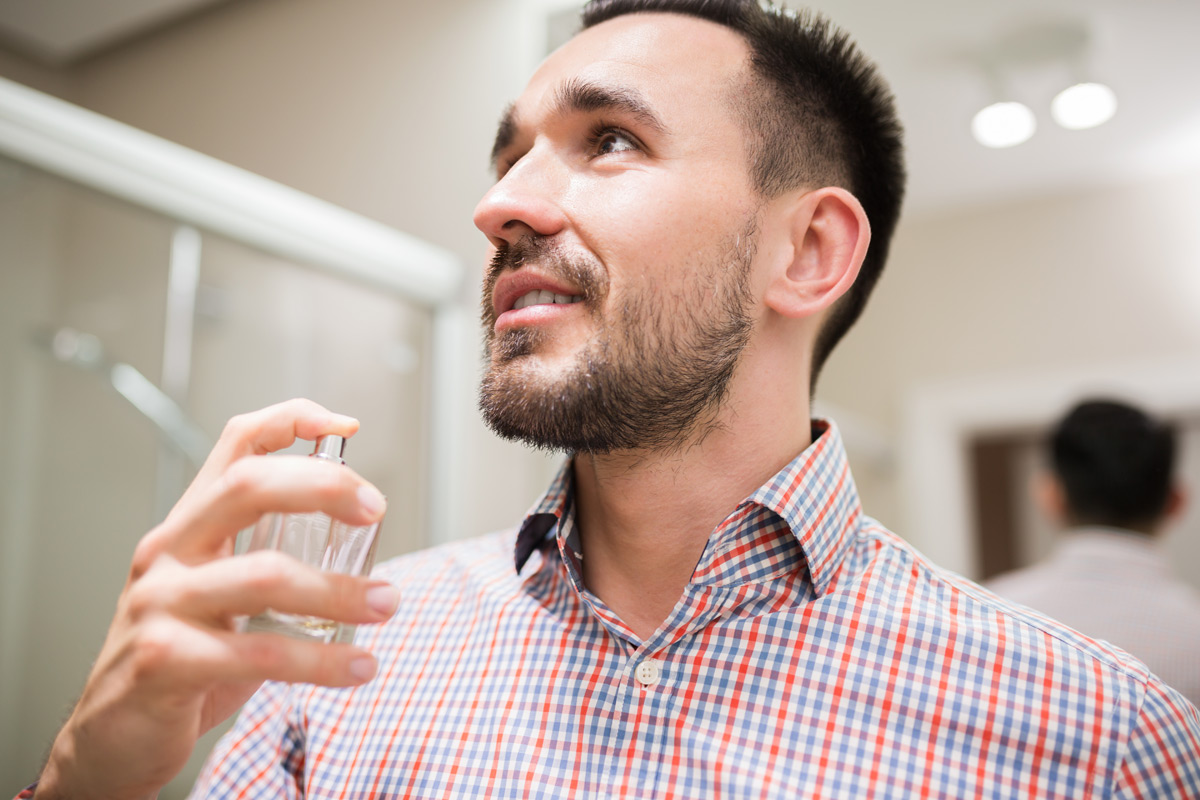 You never get a second chance to make a first impression. This age-old saying can be applied to absolutely any situation, especially when you're going on a first date with someone. You'll want to make sure that you are looking your best and leave a lasting impression, because like they say, "a woman will decide within the first 30 seconds of meeting a guy whether or not she is going to sleep with him."
Not up on the latest fashion trends or even have the slightest idea about what's in vogue these day? Not to worry, we've got you covered, with advice on what you should wear on your first date so that you can nail that all-important first impression and start the date off on the right foot. Where it goes from there is up to you.
Why Should You Dress Sharp?
Some men don't understand why they should get dressed up. They don't care about making a good impression on their partner, they just want to be themselves! However, this rule doesn't always work. So, why should you dress sharp?
You'll show that you respect your girlfriend. Just imagine the situation – you asked her out on a date. She put on the prettiest dress and the best shoes, but you met her in a tattered T-shirt and jogging pants. She's never going to see you again! Therefore, you should always dress sharp because women always care about your appearances.
By dressing well, you show her that you have social skills. Women like men who know how to interact with others. When you look sharp and know how to keep up the ball, you'll definitely leave a positive impression about yourself.
Your date will definitely want to see you once again. Simply put, you'll begin to carry on intrigue, and your girlfriend will be looking forward to meeting with you again.
As you can see, it's very important to dress sharp on the first date. Besides, you can ask a girl (any girl), and she will confirm that she wants to meet a handsome man dressed with elegance.
A Few Fashion Tips For Modern Men
Want to make your girlfriend fall in love with you? They say that clothes make the man, so check our tips and recommendations on what to wear for your first date.
1) Always Pay Attention To Your Shoes
It doesn't matter what kind of date you have, but your shoes must always be clean and fit to your outfit. Indeed, shoes can tell her a lot about your personality. Keep in mind that your shoes should be not only functional but stylish too. Most women are obsessed with shoes, so it's not uncommon for her to look at your shoes first, before moving on to notice some other elements. That's why you shouldn't neglect this issue!
2) Add A Stylish Accessory To Your Look
Even small accessories can elevate your style in the eyes of your girlfriend, whether it's a nice watch or an expressive pocket square. You can wear jewelry, but only if you like it, as it shows your attention to details. If you're planning an outdoor date, a pair of designer sunglasses from SmartBuyGlasses is a great choice. At first glance, all these details seem to be inconspicuous. However, in combination with other tips, they will help you stand out from the crowd!
3) Grooming Peculiarities
It should go without saying, but your grooming game must be on point. Your fingernails must always be clean, nose hairs must be trimmed. Make sure your hair is freshly washed and free of any dandruff or anything. Simply put, make sure you are clean and well-groomed.
4) What Shirt Should You Wear?
If your overriding purpose is to impress your partner, you need to pay attention to which shirt you plan on wearing. It really depends on the place that you guys are going out to. If you're taking her to dinner at a restaurant, you can't go wrong with a classic button-up shirt. If you are doing an outdoor activity, you should go with a shirt that is more functional.
5) What Jacket Should You Bring?
Again, this really depends on the general style. You can go with a cool bomber jacket or a nice cotton cardigan. Both items will help convey your masculinity and elegance. It doesn't mean that you need to pick the most expensive item. There are many modern and high-quality bombers out there at affordable prices.
6) Trousers Or Jeans?
Depends on where you're going on your date. If you're visiting an art exhibition, trousers and a white shirt are probably the best options. However, if you are going to visit a club and plan on dancing the night away, stick with a flattering pair of jeans that aren't too tight, but deliver a bit of sex appeal! Just make sure they're dark and classic!
7) What About Your Wallet?
Most men don't give their wallets much thought. But trust me, if you pull out a crappy wallet when paying the bill, and she'll notice. You can't go wrong with a simple and stylish leather wallet. And just say no to Velcro.
8) Your Socks
You probably think that your girlfriend won't see your socks on the first date, but who knows? Your socks should be clean and free of any holes. And avoid pairing dress shoes with athletic socks, as that's a huge fashion no-no.
Hopefully these tips will help you to make a great first-impression when meeting that special someone for the first time. Good luck!