Experincing The Beauty Of Vermont In The Stunning Lexus LC 500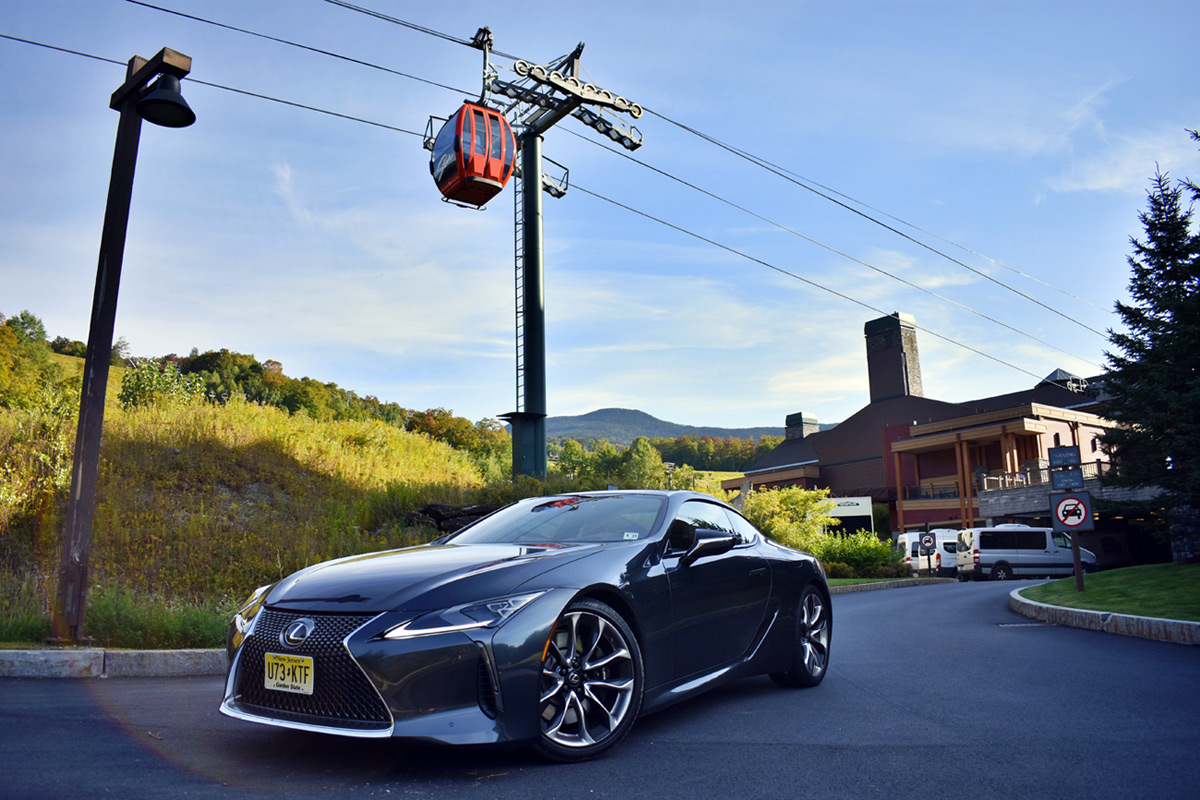 With a free week in between jobs, I wanted to go on a grand tour, to drive somewhere new in a gorgeous car, enjoy impossible views, and eat exotic foods. So I reached out to our friends over at Lexus, and they hooked us up with the ultimate grand tourer, the stunning LC 500. Then I booked a hotel in Vermont and texted my buddy Luke to ask him to join me on my adventure. The plan was simple: drive 1,000 miles from Pennsylvania to Vermont and back in only 2 days.
My alarm clock went off entirely too early, and I drove over to Luke's apartment at 4:30AM on Thursday morning, with the LC 500's 5.0-liter V8 slowly rubbing the sleep out of its eyes. Luke approached the car in amazement. Even in the morning darkness, the Lexus LC 500 has more presence than just about anything on the road. We packed his bags in the shallow trunk, fired up my preplanned Google Maps route, and started our journey.
The week leading up to this trip, I planned out a carefully crafted route on Google Maps. The total drive time was listed as 8 hours and 45 minutes and included some brief highway runs which gave way to unknown backroads cradled in the endless green felt blank of pines and maples. My carefully planned route appeared on to the 10.3-inch infotainment screen in the center of the dash, thanks to the LC 500's Apple CarPlay integration.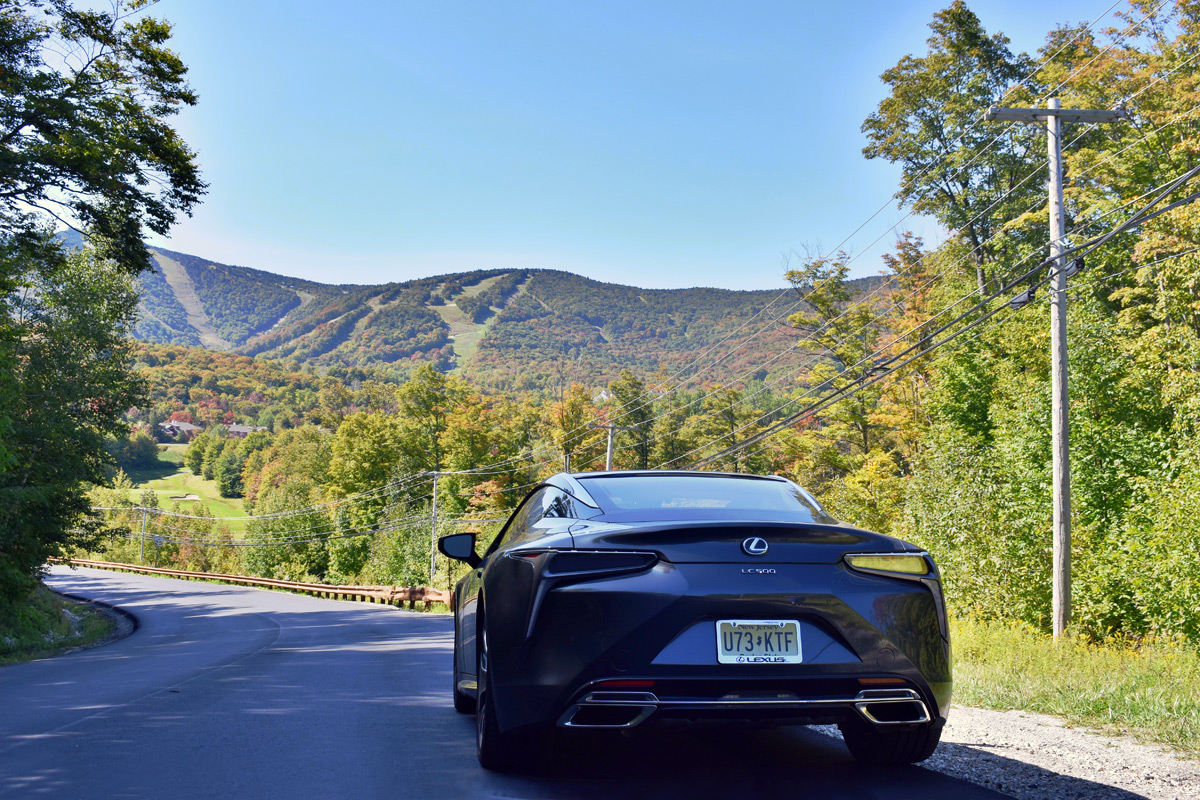 As we plunged into the morning darkness, the powerful LED headlights cut through the murky air with ease, revealing a group of deer startled to see anyone on the road this early. The empty backroads led to our first long stint on RT78, which cut across Pennsylvania and ended up in New Jersey. We then merged onto RT287 and followed this arching highway all the way until its end somewhere in New York.
Let me tell you, I've spent many hours of my life idling in traffic on these same roads, but not today. It was 5:00 AM, and only a few tractor-trailers and early risers were sharing the road with us today. With the radar cruise control set and Creedence Clearwater Revival bellowing through the LC 500's optional Mark Levenson 12 speaker sound system, we blasted through New Jersey set for less populated roads.
Thanks to the LC 500's 21-gallon fuel tank and respectable 25 mpg (highway), we made it all the way to Massachusetts before stopping for our first break and refuel. At the gas station, the LC 500 garnered a worrying amount of attention. As someone who likes to fly under the radar, all of these strange looks made me check if I was still wearing pants.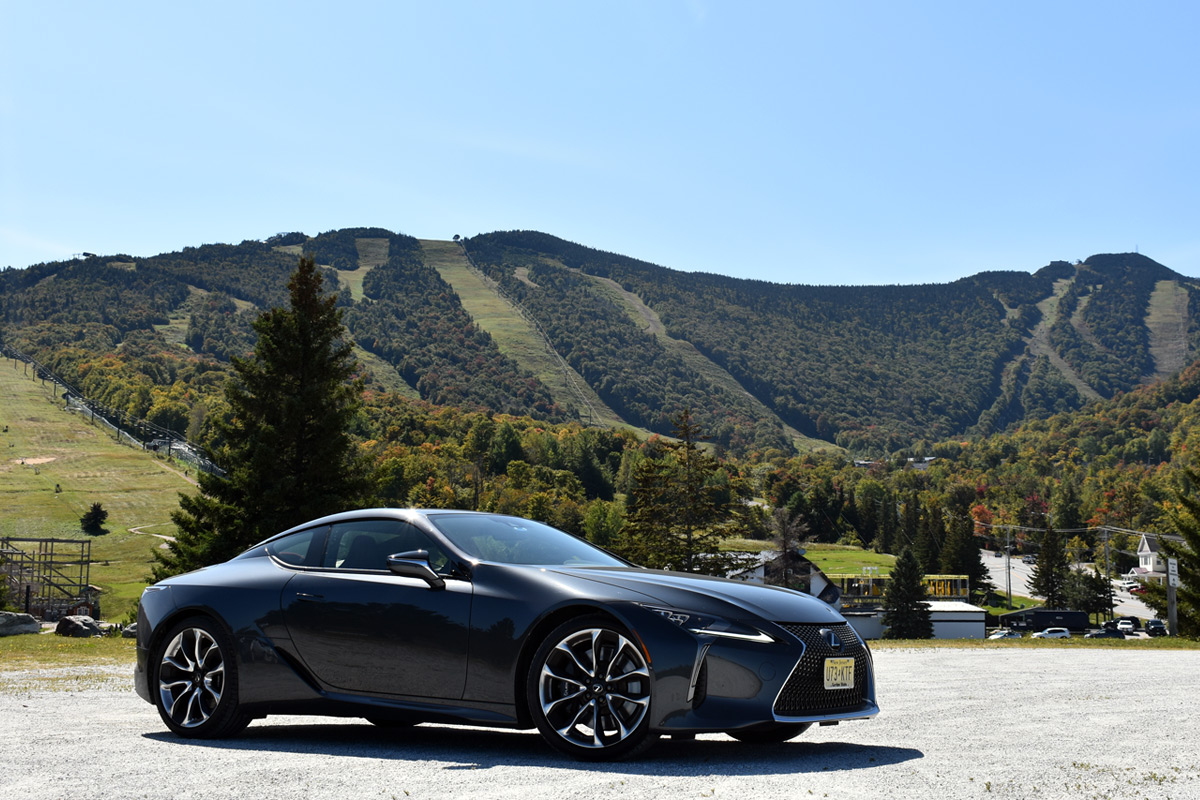 The LC 500 looks like it should be powered by gravity bending reactor researched by Bob Lazer in Area 51 rather than archaic 93 octane gasoline. Our test car stickered at $106,000, and even then this 6-figure Lexus commands similar attention to a 7-figure hypercar. The swooping curves, massive 21" wheels, and undeniable presence were enough to get people to stop looking at their phones long enough to watch us slip by.
After this brief pit stop, we pointed the long hood of the LC 500 north and turned our freshly-filled gas tank into a raucous V8 choir. From here to our hotel in Stowe, Vermont, my carefully crafted Google Maps route avoided all highways. After all, a grand tour is all about the journey, and you can't truly experience a place driving on roads designed to cut through the landscape.
Our next stop was Killington, Vermont, home of some of the best skiing on the east coast and a land where the Appalachian Mountains reach their highest altitude. It was here in Vermont's Green Mountain National Forest that the LC 500 really came alive. Our comfortable cruiser that allowed Luke to sleep comfortably for hours turned into a screaming backroad brute.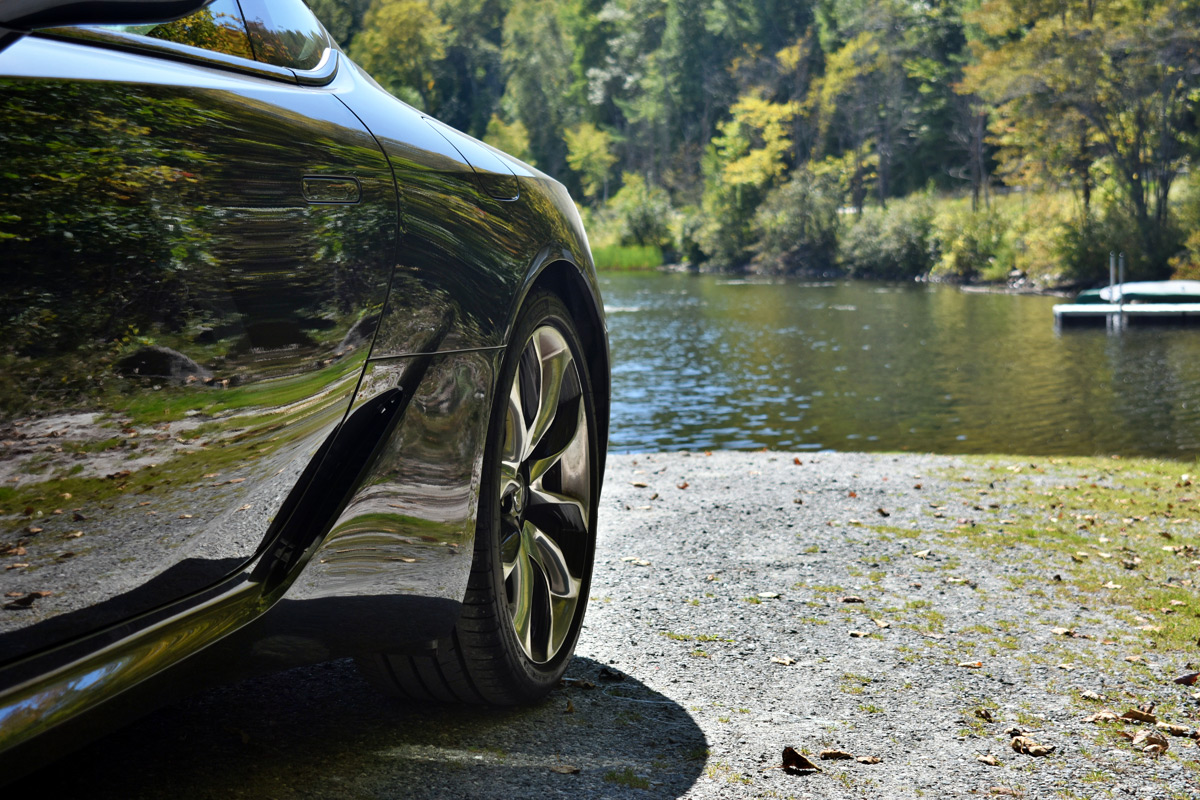 The highly reactive 10-speed auto was more than happy to downshift and keep the rev-happy 5.0-liter V8 at full song while we snaked our way through the dense forest of pines. With the windows down, the cool crisp September air laced with pine filled our lungs. The winding roads ribboned along as hot fudge drizzled on the Ben and Jerry's sundae I would soon eat for dinner.
As we approached Killington, a freshly paved road welcomed our Lexus LC 500 as if they paved just for it. We turned on to the sharply rising mountain road and climbed. As we climbed the road that flowed up the mountain doubling back upon itself our ears popped with the change in pressure. The optional rear steering shrunk the LC 500 around us and we took on tight switchbacks. This clever system mimics the feeling of shorter wheelbase during cornering and the effects augment the LC 500's ability to switch from comfortable cruiser to canyon carver.
With the 5.0-liter V8 propelling us up the mountain in a hurry, the massive 6-piston front and 4-piston rear brakes managed speed with ease. The empty road lead to an open vista where we caught our first glimpse of Killington's empty grassy slopes. There was no question, we pulled over to give our minds time to process the moment.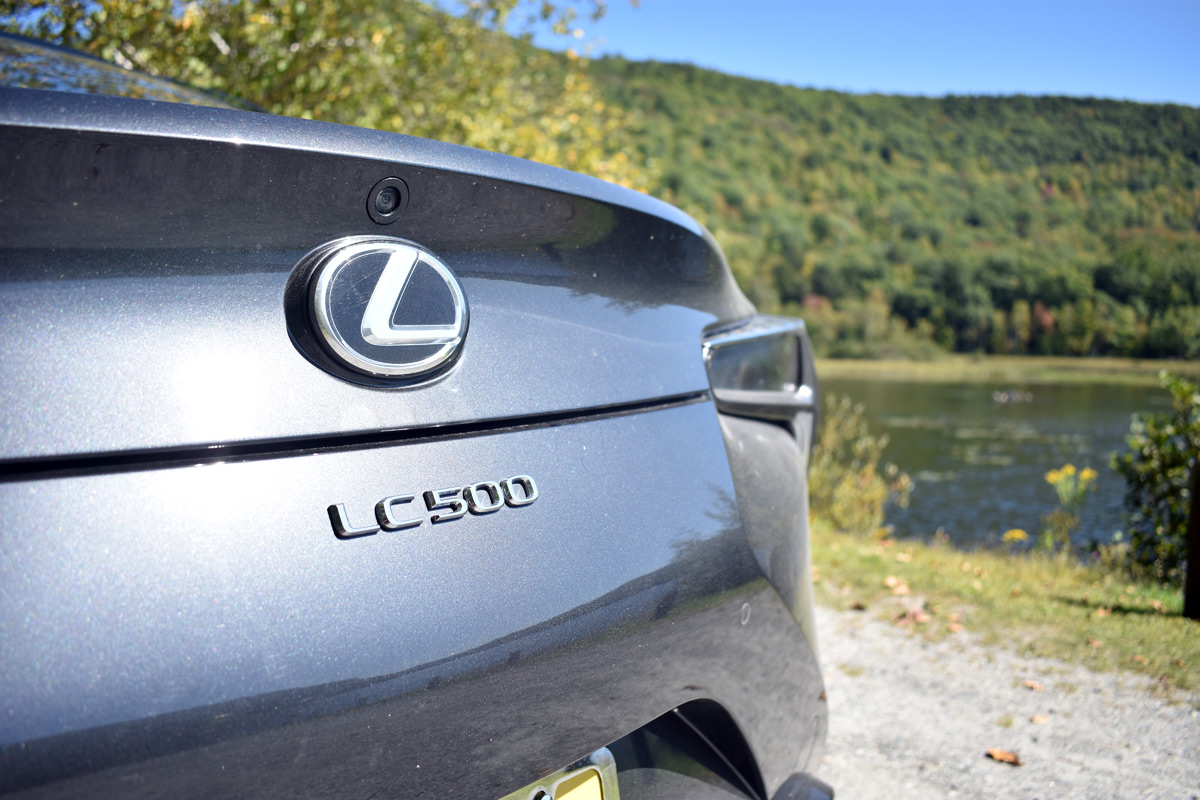 After a brief snack of Beef Jerky, our next stop was a little brewery known as The Alchemist. For those of you not familiar with the craft beer scene, the Alchemist makes some of the best beer on planet Earth. This rarified liquid is hard to come by and cans of their flagship Double IPA Heady Topper regularly sell for $25.
Rather than seek out this beer through overpriced traders, Luke and I were hurtling towards the source. When we finally arrived at the Alchemist brewery and discovered that they were charging only $12 for any four-pack of their wonderful beers, we felt like stockbrokers who were able to buy Apple stock for pennies on the dollar. We quickly swiped our credit cards and filled the LC 500's tiny trunk with all the liquid gold we could fit. A quick Instagram post to antagonize my followers and we were on our way to another legendary spot, Ben and Jerry's.
There we were, looking out of a window onto an active factory floor where some of the world's best ice creams were being crafted right before our eyes. Sure, it may have been just another Thursday for the Ben and Jerry's staff but, for Luke and myself, this look behind the curtain of ice cream production brought a flood of childlike wonder. According to Ben and Jerry's lore, Ben can't smell, and therefore he has trouble tasting the different flavors. So they put large chunks of toppings for them to register with him. A quick sample of fresh ice cream (delicious), and we were off to our final stop, Burlington, Vermont.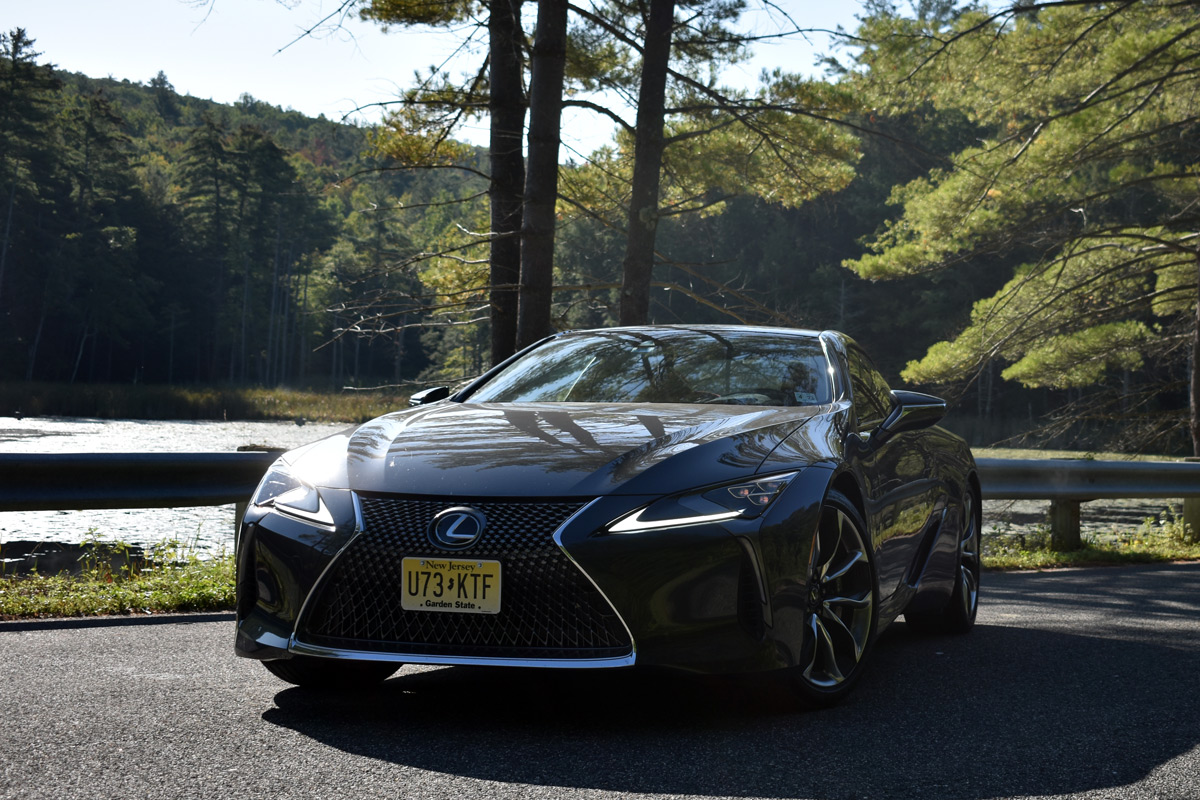 I have to admit, I didn't know a thing about Burlington, Vermont before entering the city. This mini-metropolis is located on the shores of Lake Champlain and blends a feeling of new life while preserving the breathtaking colonial architecture. As we drove through the College of Vermont and headed towards the Lake Champlain waterfront, the streets were flooded with college students, while sailboats wafted through the blue waters of Lake Champlain.
As we pulled into our mountain top hotel in Stowe, Vermont, after over 15 hours of travel, our ragged minds were ready for a rest. As I opened the door and climbed out of the LC, our hotel's valet was just picking his jaw off the sidewalk. Even the front desk attendant came out to greet us. He then instructed me to park the eye-catching LC 500 right in front of the hotel. This VIP treatment solidified a day of firsts.
Sitting on the back gazing patio enjoying a fresh can of the world's best beer, all we could talk about was the LC 500. We saw some of America's best views and enjoyed culinary delights few have tasted, but the LC 500 was the real highlight of our road trip.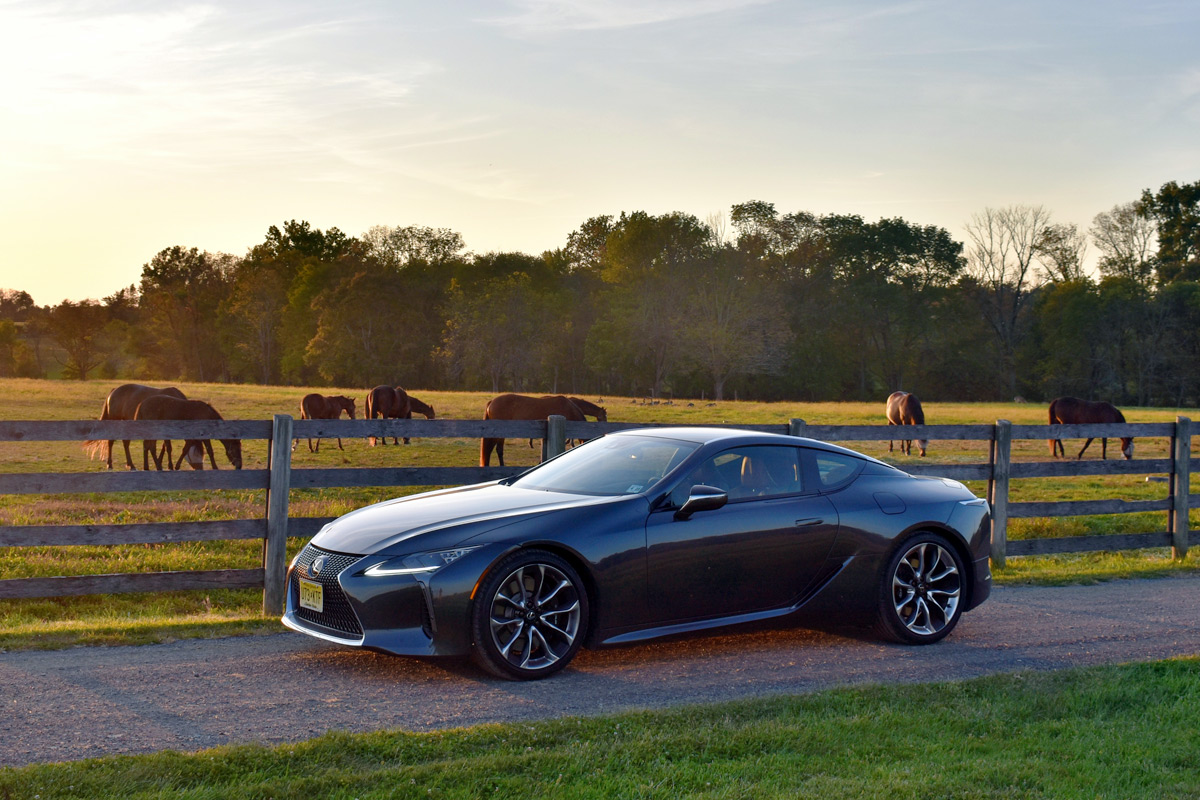 Even in excellent company catered to the human desire for excess and unnecessary delights, the LC 500 is on another level. There's plenty for ice cream, more than enough beer, and excessive amounts of cars for sale today. But that's what makes the pinnacle all the more special. To do something exceptionally well and to experience them is our duty. The human quest for more is our birthright and to ignore it is to avoid our humanity.