Facebook Move Into New Menlo Park Headquarters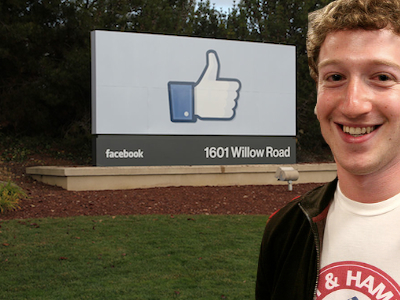 Facebook recently moved into their new 57-acre headquarters in Menlo Park, California. The place is the former headquarters of Sun Microsystems, but Facebook has put a ton of work into it over the last nine months.
The company's real estate director John Tenanes said that Facebook ripped down all the cubicles and offices to encourage openness and collaboration, lined the walls with whiteboard paint for brainstorming sessions, and exposed the ducts on the ceiling to give the place an unfinished look and "remind us that our work is never done."
Looks like good work, if you can get it.