Family Hauling In The 2014 Toyota Sienna Luxury Minibus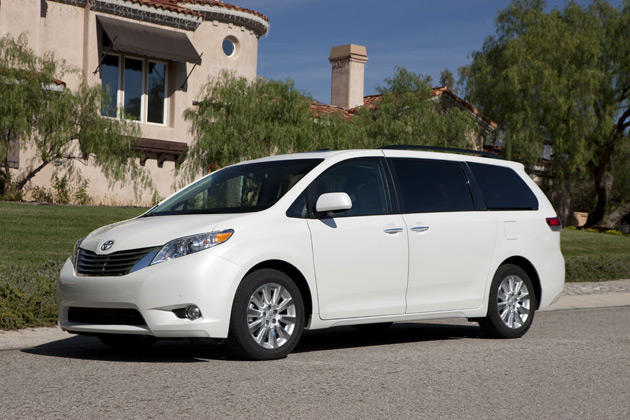 When the 2014 Toyota Sienna arrived in my driveway I was, to put it lightly, less than excited. It being summer, I had visions of convertibles and sports cars and the things that go with them – which I shall not detail lest my wife read this later. Minivans were furthest from my mind. Little did I know that in the heat of summer, a minivan like the Sienna can be cool.
Not Swagger Wagon cool, despite the best efforts of Busta Rhymes, but literally cool. As in "let's go to the swimming pool" cool and "hey, we can fit everyone in this air-conditioned comfort while we head for the ice cream parlor" cool. The kind of cool that only comes when summer, little kids, and a luxury minibus like the 2014 Sienna are mixed. For a week, that's the kind of cool the Sienna offered our family.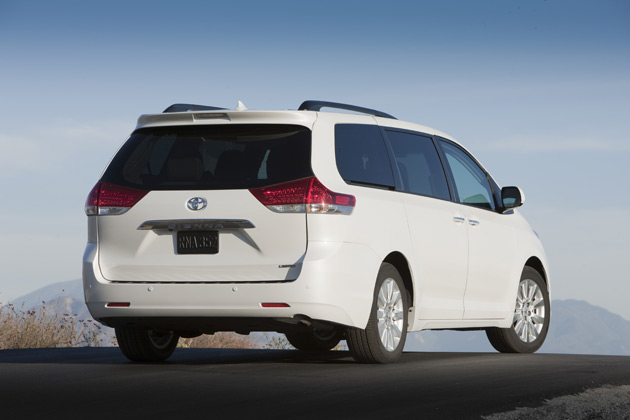 And here I was thinking I needed a sports car to have fun this summer. Well, actually, I did, but that came later. I'll let you know about the surprising Beetle R-Line and Mazda MX-5 sometime. For now, let's get back to ice cream and minivans.
The Monroney (auto guy speech for "window sticker") on this 2014 Toyota Sienna was $48,209 as I drove it. With all-wheel drive, every luxury item you could possibly name save for a hot tub and minibar (probably options for all I know), and plenty of room for seven plus their gear; well, the Sienna delivers. Climate controls allow everyone in the van to stay cool and the automatic venting rear windows go a long way towards keeping any bus-shaped vehicle that way in short order, no matter how long it has been left parked.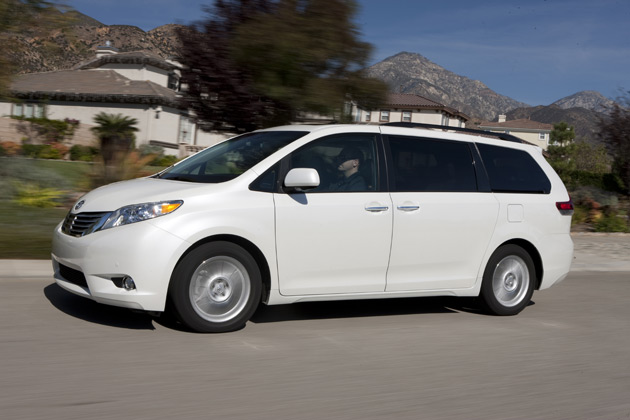 This is the last-generation of the Sienna before the new one takes over and Toyota decided it was worth sending it off with a bang. As the only minivan on the market with AWD as an option, a nicely-performing 3.5-liter V6 and quiet but industrious six-speed automatic transmission, the Sienna LTD is the pinnacle of what Toyota offers in this segment. It's luxurious, well-equipped, capable, and big.
Think big enough that not one, but two recliners worthy of your living room are situated as the second row. Think big enough that the third row is actually usable and has room for even pro athletes to get in – maybe not Shaq-sized pro, but definitely someone of Derek Jeeter's stature. Behind that third row is a big cargo space that is nearly as deep as it is wide, thanks to the big pocket opened up when the seats are pulled out and away for use.
Add in automatic sliding doors and rear hatch, dual sunroofs, and a huge-screen entertainment center and you get the idea that this luxury minibus is definitely tops for people hauling.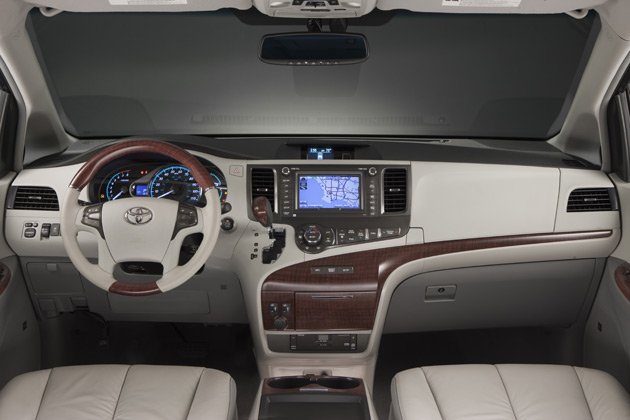 On the road, the driver can actually enjoy the ride as well, thanks to a nice combination of engine output and a tighter chassis (one of Toyota's additions for the 2014 year). It's still a minivan, of course, and not a sports car, but it handles far better than expected as such.
For everyday use, those who need a people hauling machine cannot go wrong with a 2014 Sienna. It's only real weakness is relatively low fuel economy at 23 mpg on the highway. This doesn't seem to deter many people, given the van's sales figures so far this year. Obviously, "cool" doesn't always mean "cool." That's probably the best summary of the 2014 Toyota Sienna that can be given.