First Drive: 2017 Mazda CX-5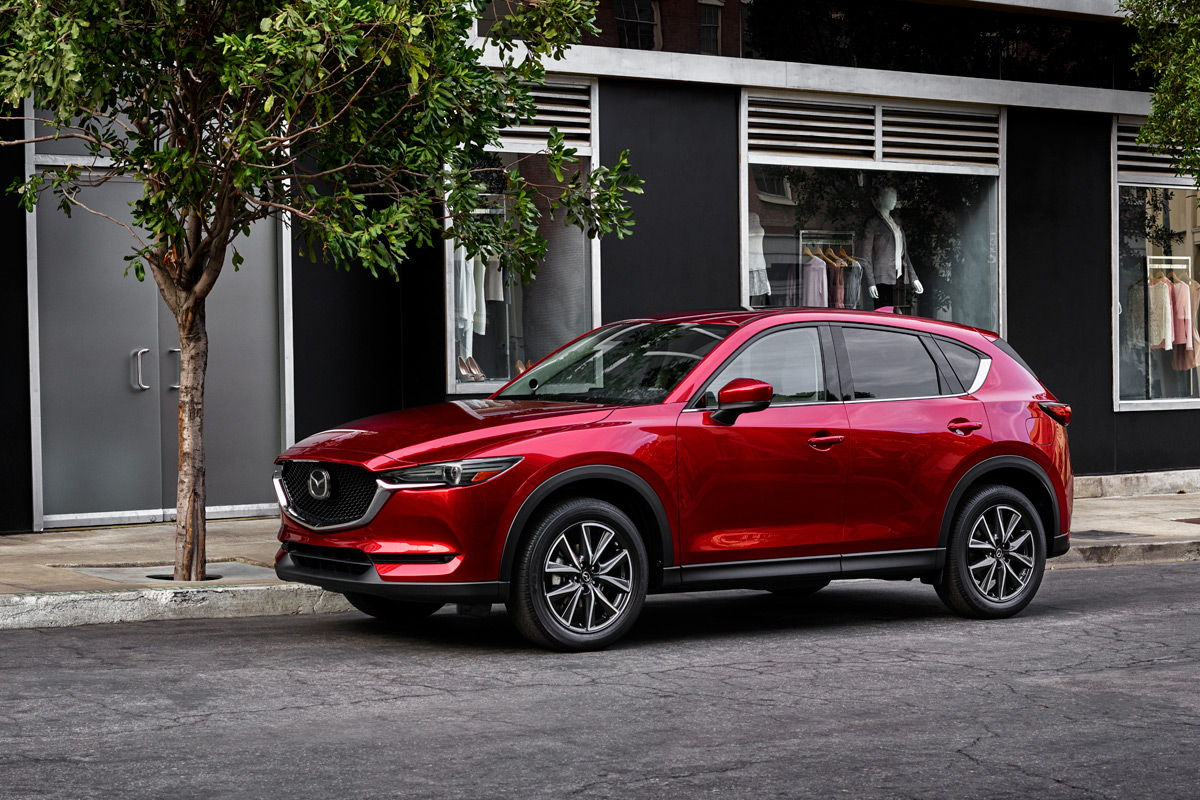 Last month, Mazda invited us out to San Diego to drive the new 2017 Mazda MX-5 Miata RF. During out stay, we also had the chance to drive the all-new 2017 Mazda CX-5, which delivers that same Zoom-Zoom feeling, but with a little extra room.. It's a solid choice for the family man who wants a more engaging ride.
Unlike the Miata, the Mazda CX-5 isn't going to cause people to do a double-take as you drive by (unless you get it in Soul Red Crystal, in which case you're hard to miss), but that's not what this car is about. The CX-5 is a compact crossover, designed to haul people and/or gear wherever you need to go first and foremost.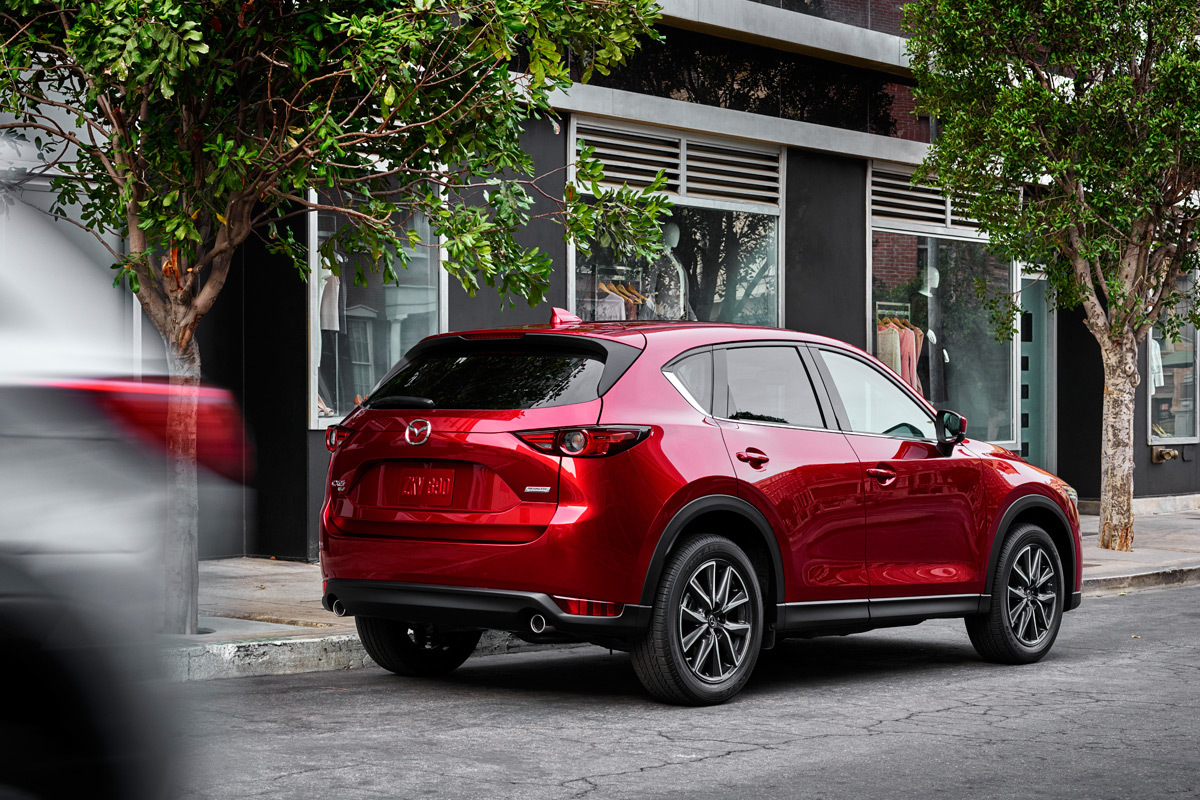 That said, the CX-5 is one good looking SUV. In fact, it's their first production application of the next iteration KODO—Soul of Motion design ethos. Where the first CX-5 carried strong character lines that ran alongside its body, the new CX-5 ushers in reflection-based surfacing, distilling KODO to show volume through curves and subtlety. In a sea of boring crossovers, the 2017 Mazda CX-5 stands out from the crowd.
While the basic shape of the car remains the same (why mess with a winning formula?), look closer and you'll notice a number of significant changes. The headlights are slimmer and swept back, with the lights blending into the new concave, three-dimensional grille. In the rear, more pronounced rear fenders and new taillights that are reminiscent of the Miata's round out the package. These changes give the CX-5 a more elegant look.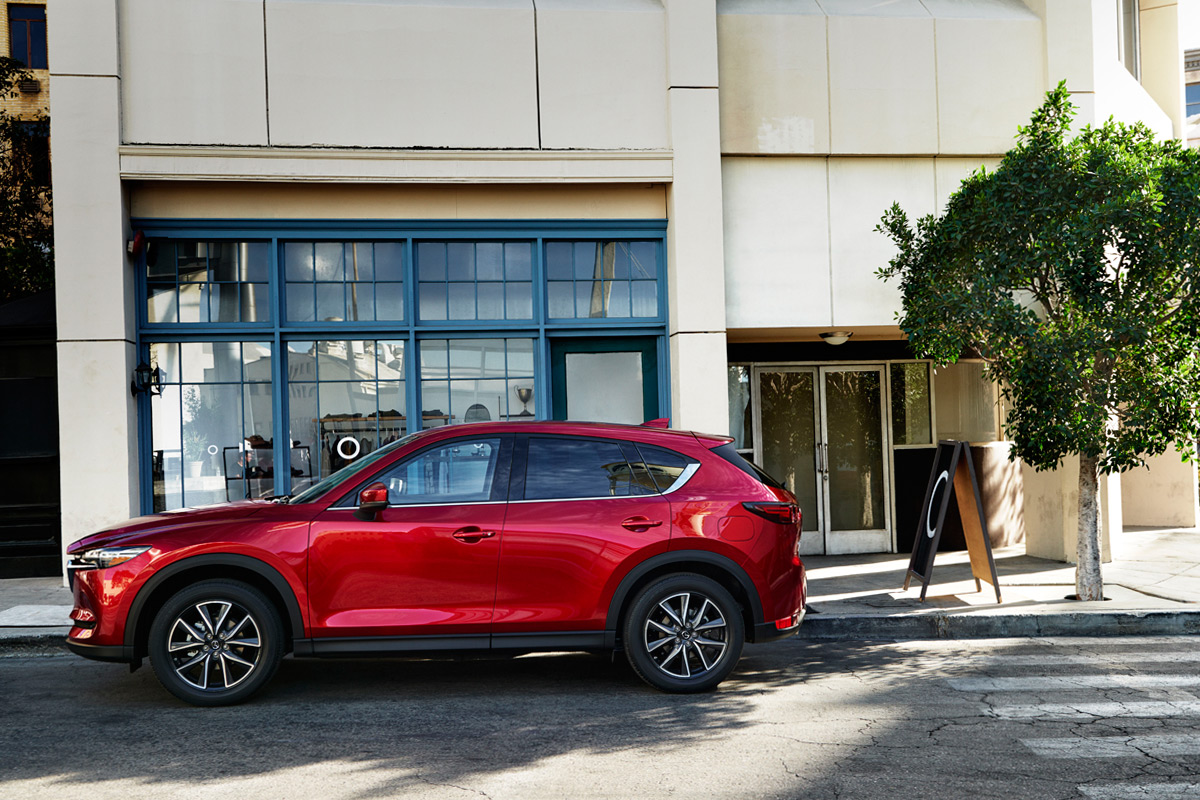 The interior of the CX-5 is what we have come to expect from Mazda, a nice clean cockpit with the controls falling right into the hands of the driver. Materials are above-class, lending itself to a real luxury look and feel, especially in the Touring and Grand Touring trim levels. I'm not a fan of the infotainment screen (jutting out from the center of the dash) and the knob used to control it, but Mazda uses this system across their lineup. The biggest oversight is the lack of Apple CarPlay and Android Auto, something that has been available on other cars for quite some time now. Mazda says "it's coming soon".
Ride quality of the new CX-5 is much improved over the model it replaces, while retaining the athleticism that it was known for. The chassis is 15% stiffer, with particular attention paid towards revising the suspension for a more compliant ride and improved sound insulation. Body roll is almost non-existent, and it's easy to forget that you're driving an SUV and not a car, if not for the higher ride height.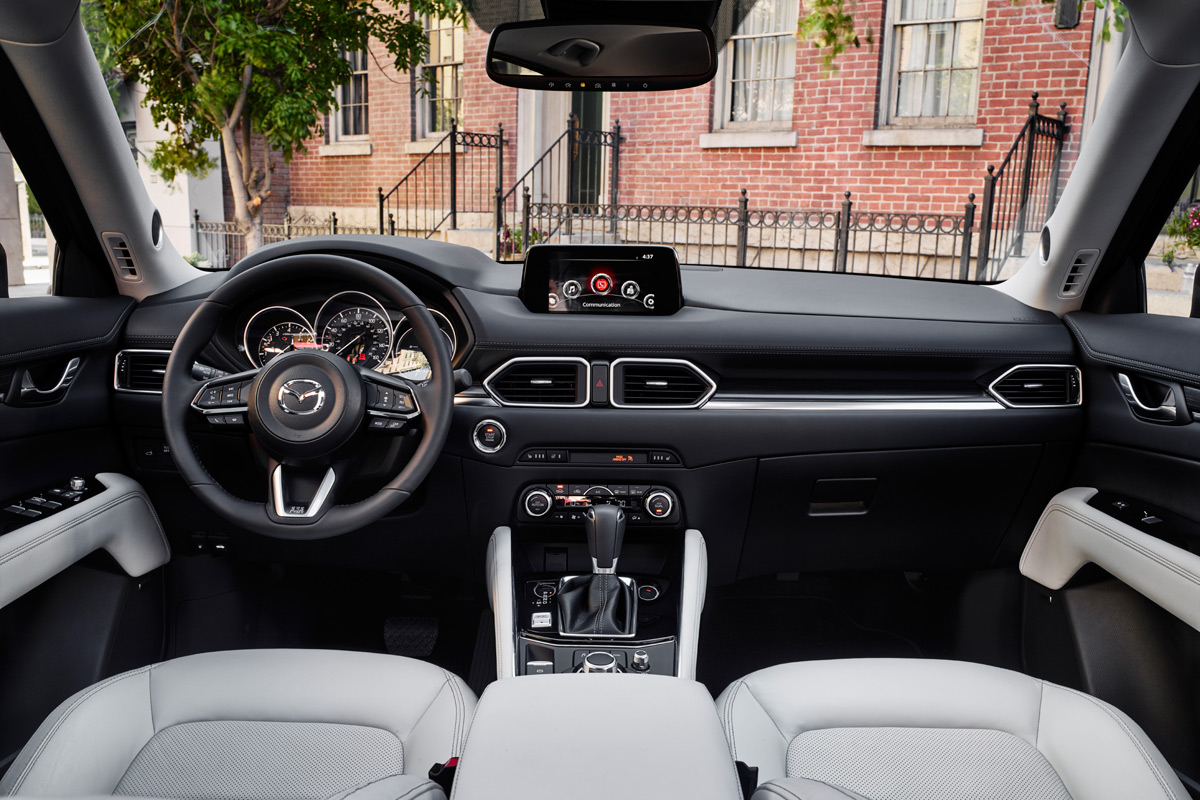 I do wish that Mazda had given the 2017 CX-5 more power, as the naturally aspirated SKYACTIV-G 2.5-liter engine is a bit underpowered, with a mere 187 horsepower and 185 lb-ft of torque to move this 3,600 pound vehicle. Mazda told us that fuel economy was the motivation here, but other manufactures have managed to boost power with turbocharged engines without affecting mileage that much. For many people, the power (or lack thereof) will be a non-issue, but power hungry people like me will be disappointed.
Overall, I really liked the 2017 Mazda CX-5, and I was impressed that they were able to take an already good vehicle and improve on it in every way. It's a solid choice for anyone looking for a sporty, well-equipped CUV, and with a starting price of just $24,045, it delivers a lot of bang for the buck.