First Trailer For '22 Jump Street'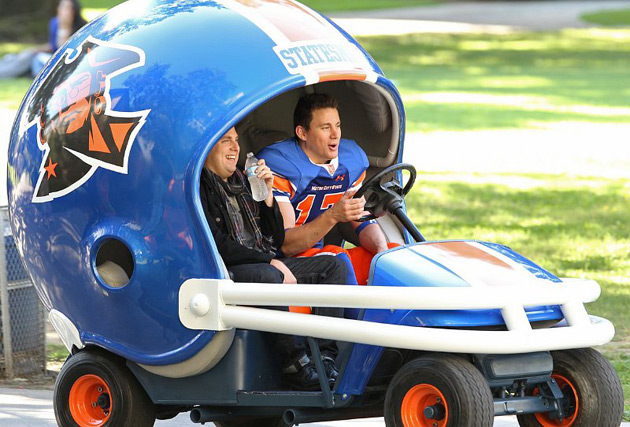 We've got the first official trailer for 22 Jump Street, the upcoming sequel to 21 Jump Street. After making their way through high school (twice), big changes are in store for officers Schmidt (Jonah Hill) and Jenko (Channing Tatum) when they go deep undercover at a local college for their biggest bust yet.
I'm pretty exited about this, because 21 Jump Street was one of 2012's biggest comedy hits. If the sequel can be even half as good as the first, it'll be hysterical. We also have Ice Cube and Nick Offerman returning, as well as cameo's from Rob Riggle and Dave Franco.
Check out the 22 Jump Street trailer below, and let me know what you think!
22 Jump Street is scheduled to be released on June 13, 2014.