Fossil Celebrates Southwest Airline's 50th Anniversary With Limited-Edition Watch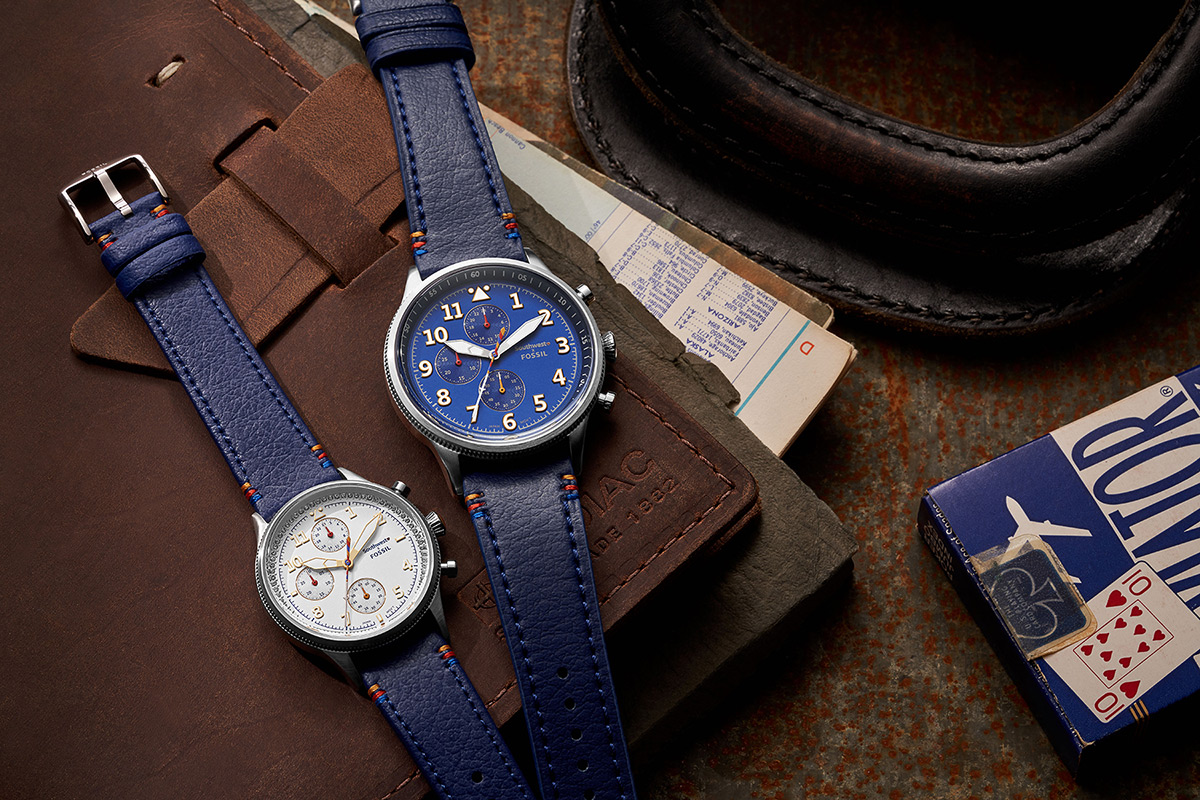 This year marks the 50th anniversary of Southwest Airlines, and they've teamed up with watch company FOSSIL to celebrate this historic milestone.
Check out the FOSSIL Southwest Airlines Retro Pilot Chronograph Watch. Not only does it look great, but this limited-edition timepiece has a number of Southwest-specific details that are sure to click with fans of the quirky airline.
Everything from the watchband to the clock face is completed with pilot-inspired details. The watch's oversized dial features the airline's iconic blue, red and yellow colors. But that's not all. The blue leather straps? They're made from repurposed airline seats (how cool is that?) and feature tri-color stitching. And in honor of Southwest Airline's founding date, only 1,971 watches will be made, with each watch's unique number etched on its caseback.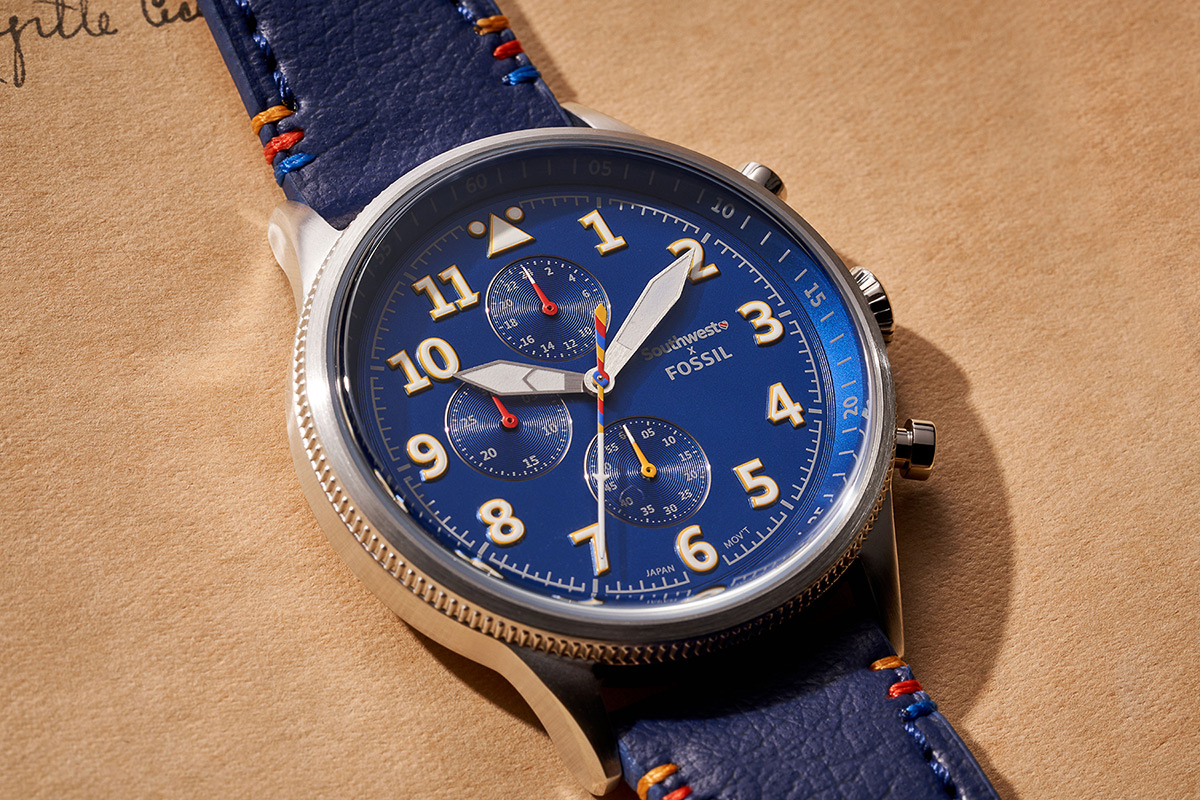 What's more, this Southwest x Fossil watch comes in two different sizes – a 44mm option with blue dial or a 36mm option with a silver dial. The Curator Series watch comes complete with a special Southwest stainless steel case, proclaiming the airline's tagline for its anniversary: "50 years. One Heart."
I don't even fly on Southwest, but I've got to say, I'm really digging the style of this watch and might just have to pick one up. And it's very reasonable priced to boot, coming in at just $159. But if you want one, don't wait too long, as only a limited number of watches will be produced.
Visit Fossil.com to get your Southwest x Fossil watch now.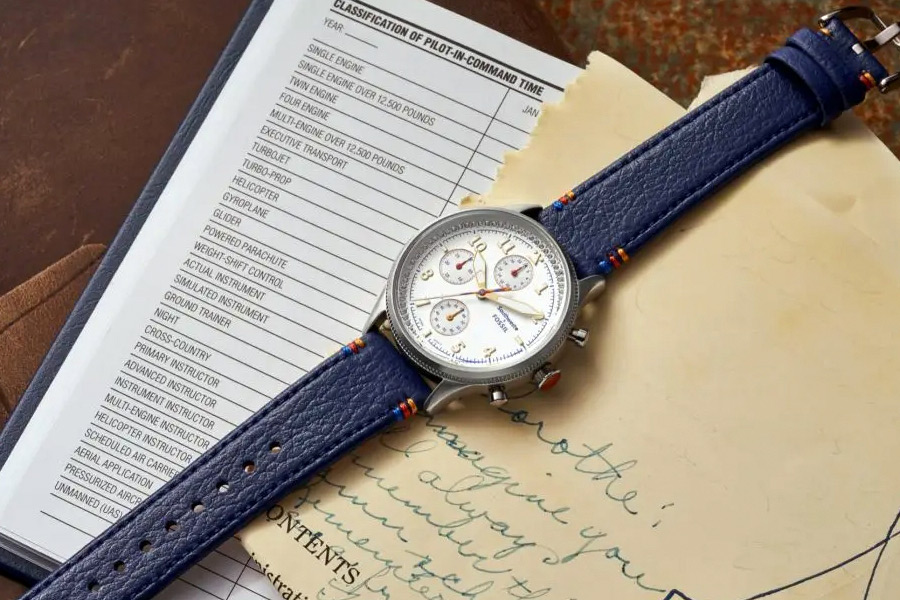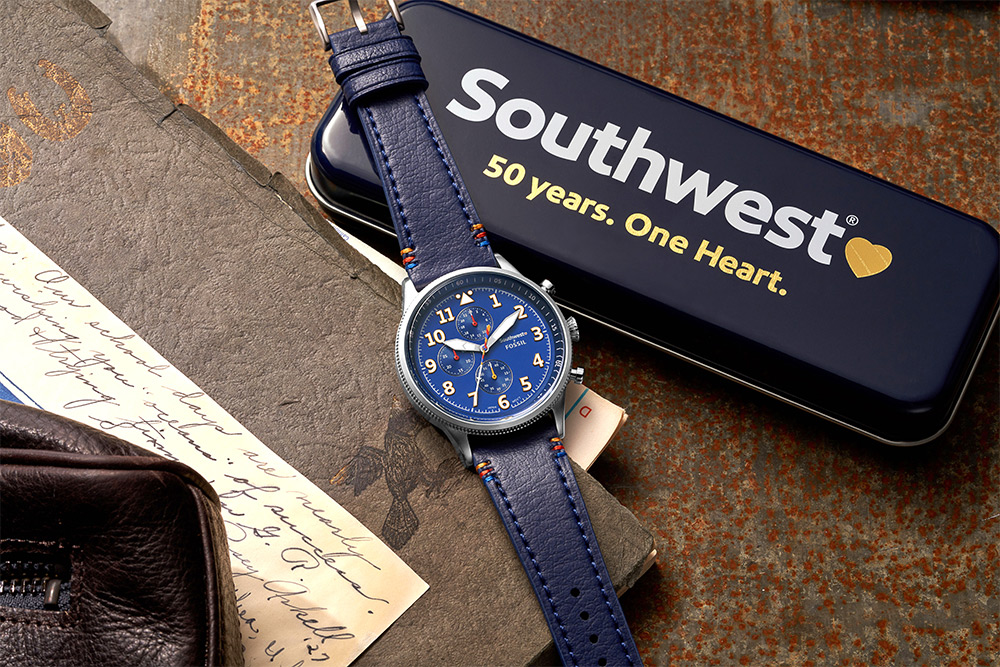 Photo credit: Fossil / Lee Setty