Xbox One S: Here's Everything You Need To Know About Microsoft's New Console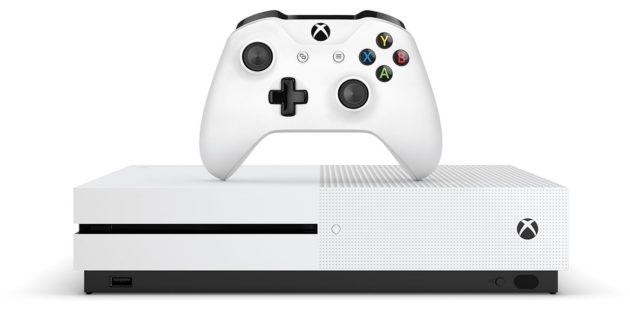 For months, there have been rumors circulating about the release of a slimmer Xbox One. And yesterday at E3, Microsoft finally confirmed those rumors to be true with the introduction of the Xbox One S.
So what's so special about the new Xbox One S? The console is available in "robot white" and is 40% smaller than its predecessor — making it the smallest Xbox ever. The Xbox One S now supports 4K Ultra HD Blu-ray movies and video streaming, High Dynamic Range (HDR) support for video and streaming, and has its own internal power supply, replacing that giant power brick. The streamlined controller now supports Bluetooth and can connect wirelessly to a Windows PC.
And did we mention that it's cheaper? The 500GB model starts at $299, the 1TB model costs $349, and the Special Edition 2TB model will set you back $399.
That said, if you don't need the latest and greatest, you can purchase one of three original Xbox One bundles for $280, a $20 savings over the Xbox One S. Plus they're available right now and include free games, whereas the Xbox One S won't be available until late August.
We're glad to see Microsoft come out swinging at E3, and can't wait to check out the new Xbox One S when it becomes available. Stay tuned, as we're sure to learn more about the Xbox One S in the coming weeks.