Microsoft Introduces $1,400 Surface Duo, A Foldable Android Smartphone
As many of you may remember, Microsoft's first foray into the smartphone world did not go so great. They had some great phones to choose from (I loved my HTC One M8), and the Windows Phone OS was operating system was pretty solid. But they struggled to get developers to port their apps over to their OS, and without a robust app library, they were DOA.
Microsoft is getting back into the smartphone game now, but having learned from their prior mistakes, they're going with Android this time around. And from the looks of it, they may just have a hit on their hands with the Microsoft Surface Duo foldable smartphone.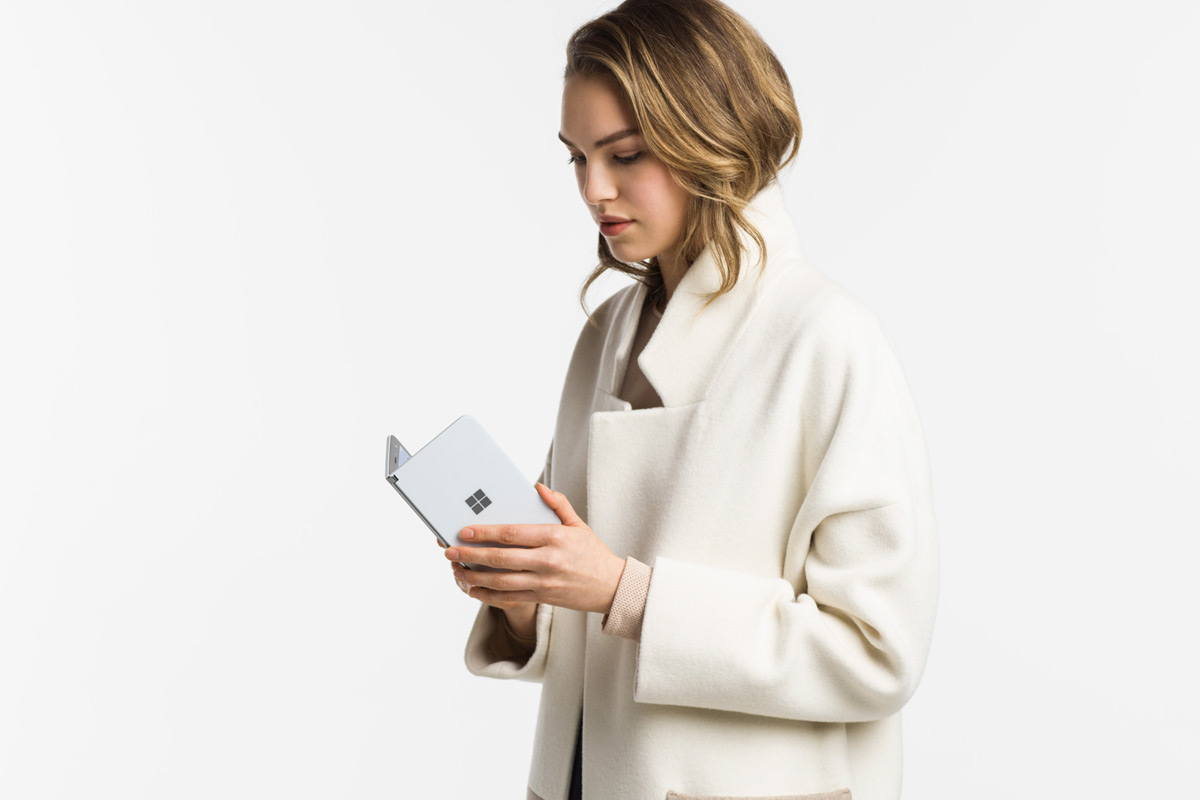 The Surface Duo faces off against the likes of the Samsung Galaxy Z Fold 2, Motorola Razr, and Samsung Galaxy Z Flip in the newly emerging foldable market. But based on what I have seen so far, I think Microsoft is leading the pack, representing the next wave of mobile productivity, and inspiring people to rethink what is possible with the device in their pocket.
When Samsung first introduced their Galaxy Fold smartphone, I struggled to see the benefits of it. But as you can see from the video above, having two screens gives power users like myself an easier way to handle complex tasks. They've essentially combined the tablet and laptop into an ultra-portable device that you can have with you at all times.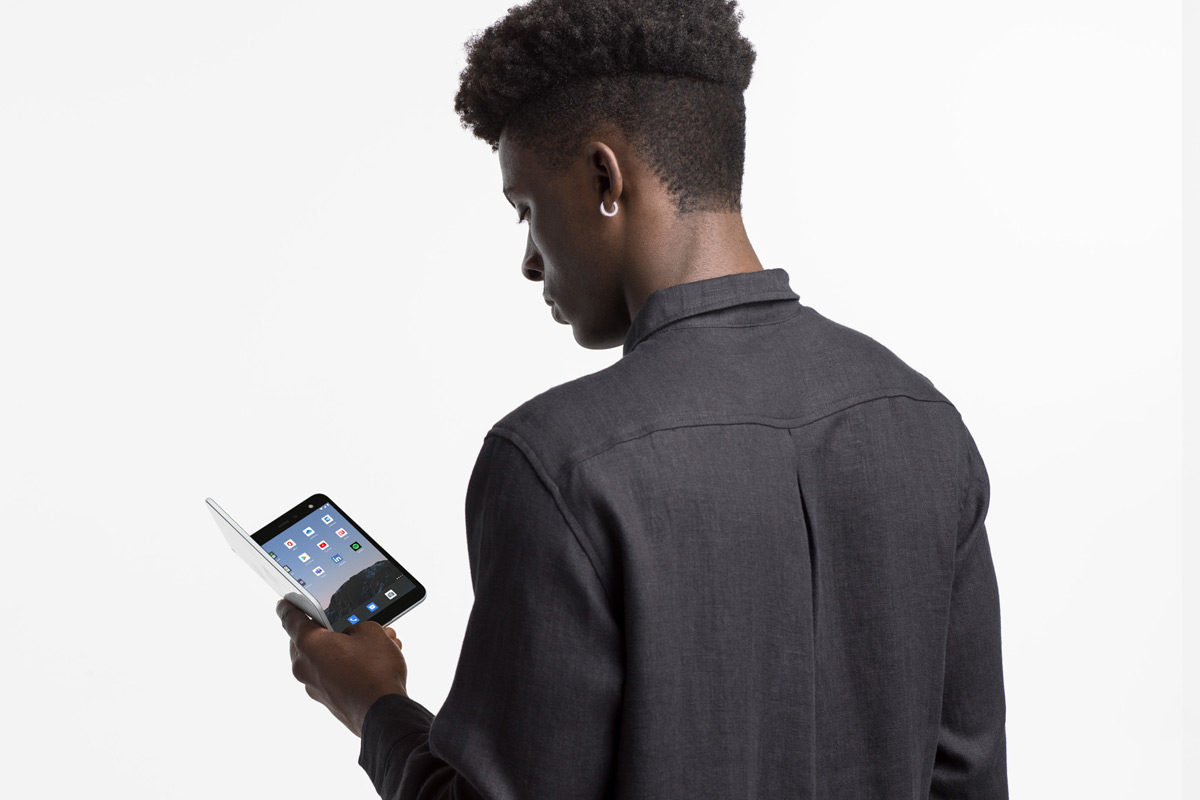 Starting at $1399, Surface Duo opens into the thinnest mobile device on the market, with two 5.6-inch PixelSense Fusion Displays connecting to create one expansive 8.1-inch screen. The Surface Duo brings together the power of Microsoft 365 experiences and the full ecosystem of Android apps into one device, with two screens that you can take anywhere. The Dynamic 360-degree hinge allows you to use each screen individually or together, across a variety of modes.
Join a virtual meeting and see participants on one screen while you present your PowerPoint slides on another. Open the Amazon Kindle app and read a book like a book. Position Surface Duo's screen like a tent and watch a video hands-free. Use Surface Duo in Compose mode to quickly respond to an email, or tilt it into portrait for a more immersive way to scroll through web pages or photos. The list goes on and on.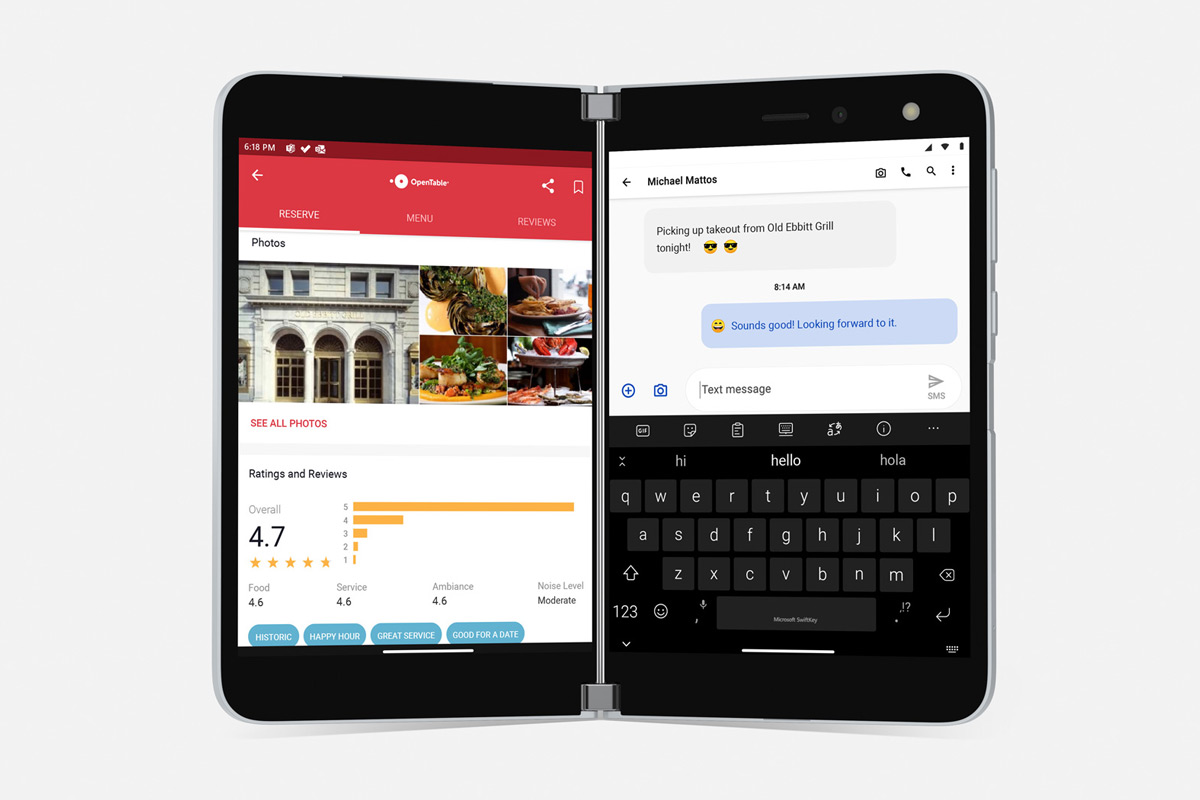 Microsoft's internal research shows that 3 out of 4 people report struggle to complete complex tasks while away from their computer, because since screen smartphones aren't designed for you to easily do multiple things at once. You continually have to switch between apps to get even the most essential things done – breaking focus, breaking flow.
It's the same reason that I have a dual-monitor setup at work, as having two distinct screens lets me open up two programs side by side, cross-reference information, and drag and drop to effortlessly move images, text and files between screens so you can get things done quicker. Once you go dual screens, you can never go back!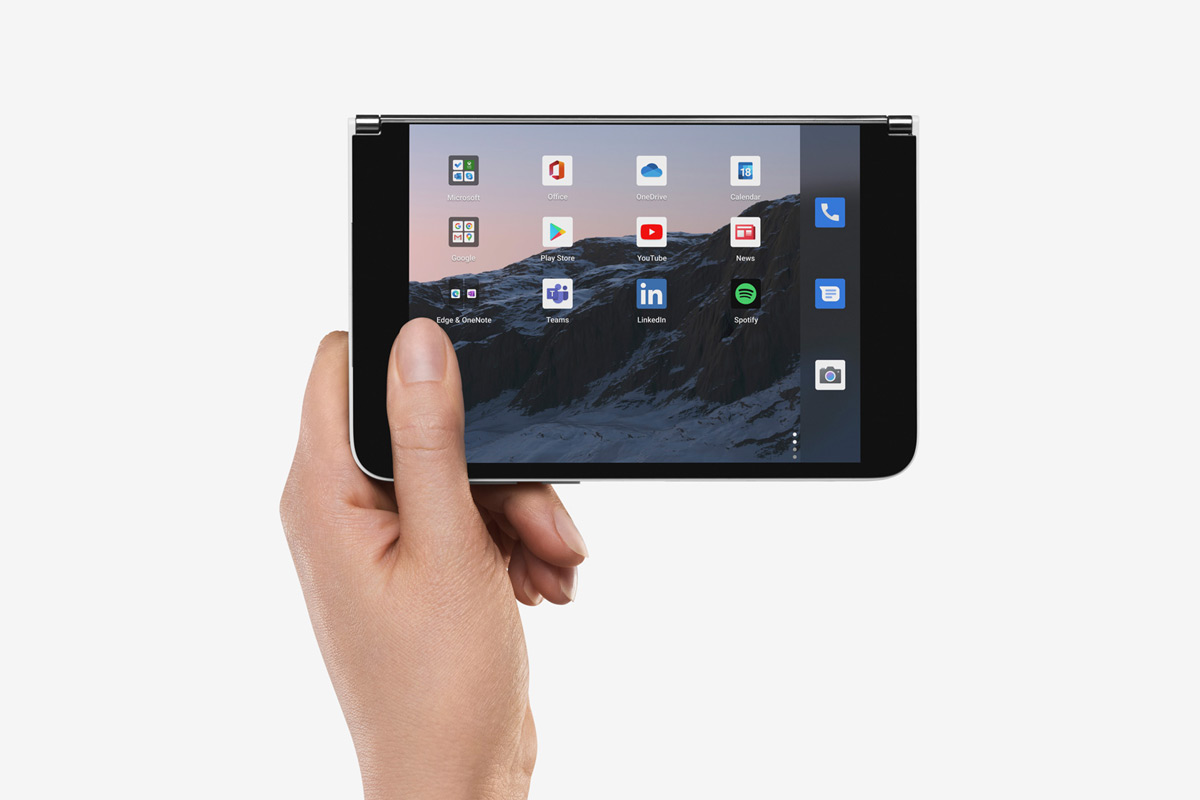 Overall, I think Microsoft really knocked it out of the park. While the $1,399 price tag might be a bit steep for some, it's pretty much on par for foldables and larger phones like the Samsung Note 20 Ultra. It's a niche offering at the moment, but in a few years times, people will likely look at single screen phones like we look at flip phones today.
If I have any concerns, it's about the camera. The specs look fine on paper, but there is just a single front-facing 11MP lens. (To use it as a rear camera, simply fold the screen back) While it'll offer portrait mode and multi-frame HDR photos, that's all software based. How will the results compare to multi-camera phones? As someone who uses their camera extensively for work, I really hope they surprise me like Google did with the Pixel.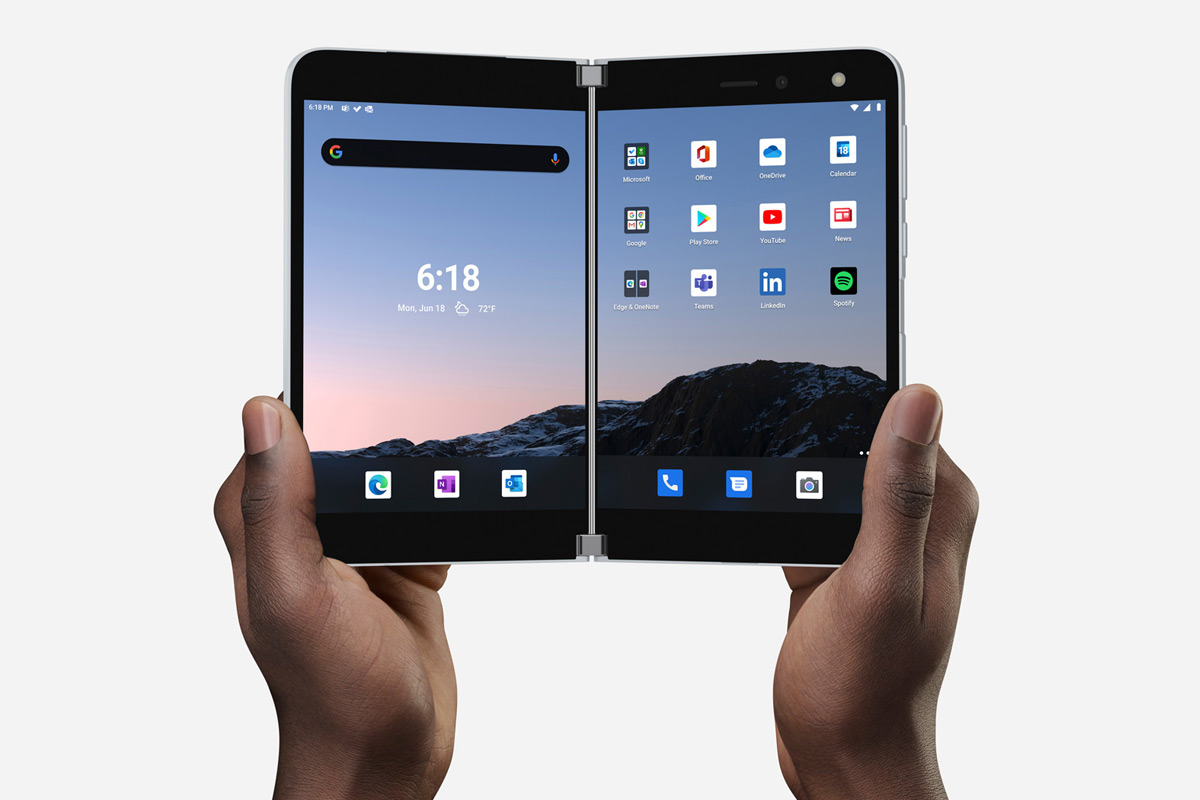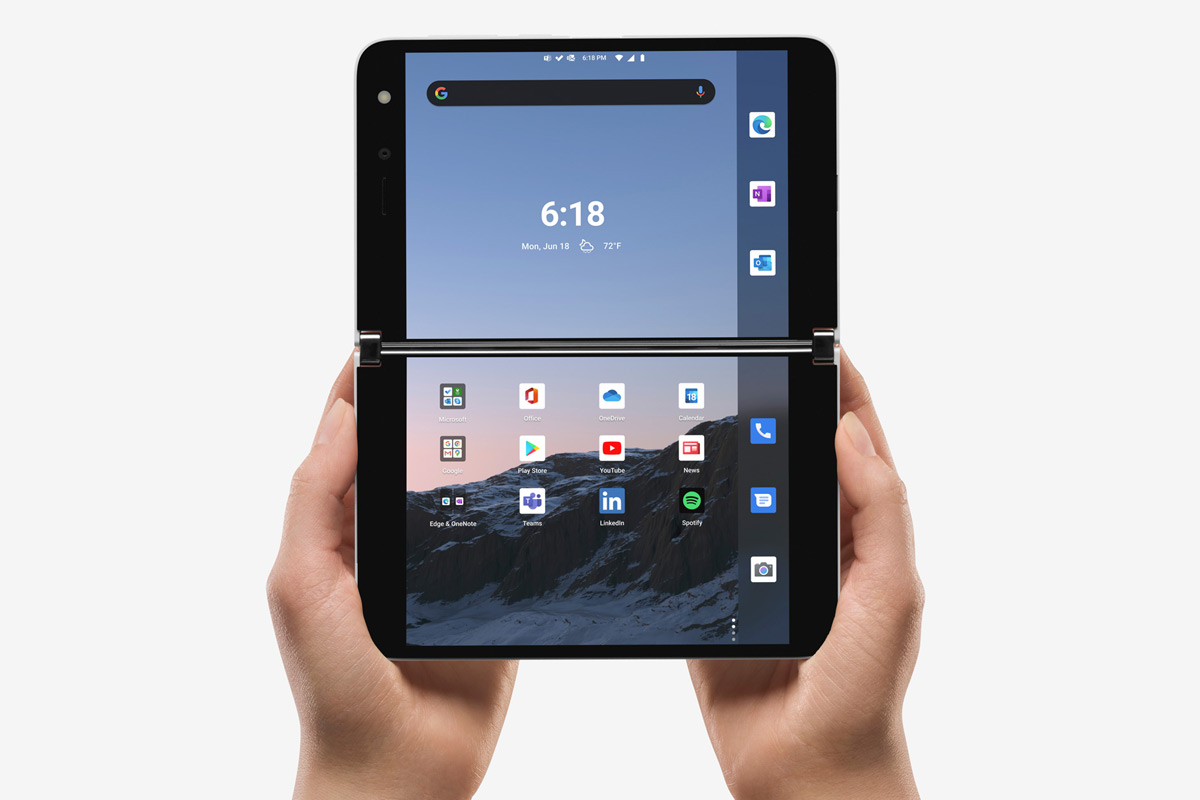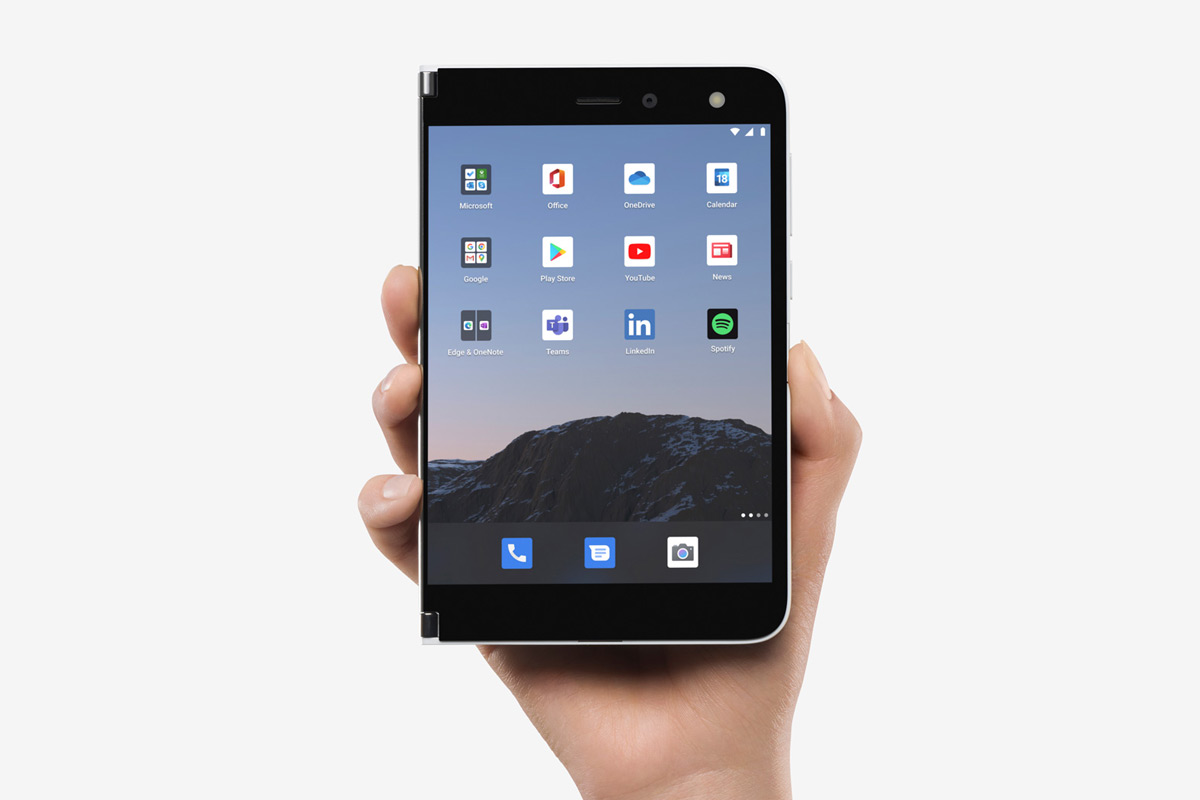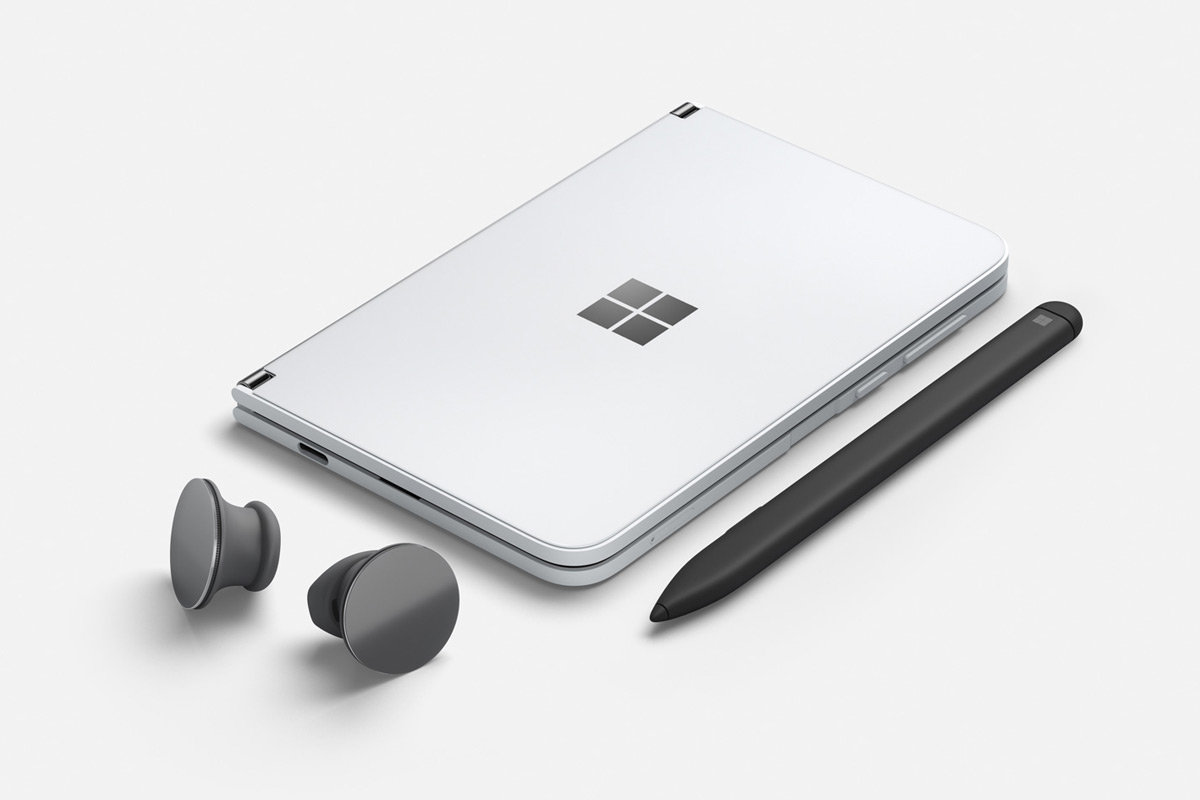 The Microsoft Surface Duo is currently available for pre-order from the Microsoft Store, AT&T and Best Buy, with the phone set to arrive on September 10th.
What do you think of the Microsoft Surface Duo?