HTC One (M8) For Windows Phone Review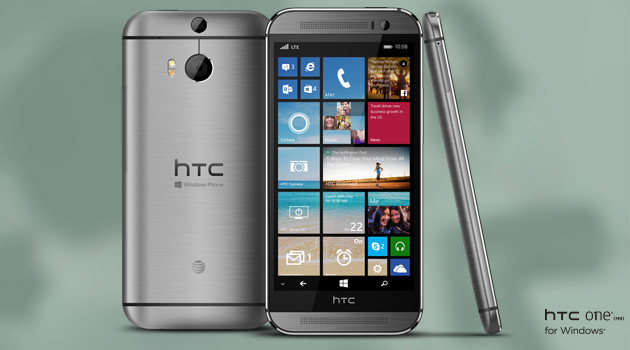 It's a simple fact – Most smartphone users either use an Apple or Android device. But there's a small group of loyal Windows Phones users out there, and they've had limited options when it came to choosing a phone.
Luckily for them, HTC has brought their award-winning Android smartphone to the Windows Phone platform with the HTC One (M8) for Windows. We spent the past few weeks putting the HTC One M8 to the test in the real world, and here's everything you need to know if you're thinking about taking the plunge.
There's no question that the HTC One's stunning design has a lot to do with it's popularity. The phone has an inspired, brushed metal design, wrap-around unibody frame, tapered edges, and a curved back that perfectly fits your hand. It's really an exquisite phone, and aesthetically I'd give the nod to HTC over the iPhone 6.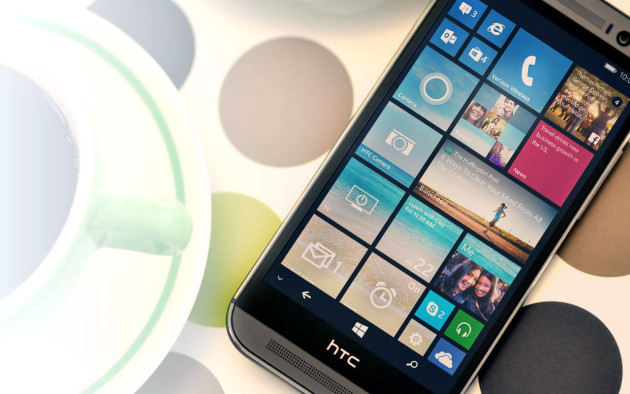 Despite having a slightly larger screen than it's predecessor (5 inches vs 4.7 inches), the One M8 doesn't feel much bigger or heavier. remains roughly the same size, thickness, and weight. The phone is jam packed with high-end specs (5.0″ LCD display with 1080×1920 resolution at 441 ppi, 2GB of RAM, 32GB of storage, 4MP Duo Camera, 2.3GHz quad-core Snapdragon 801 processor) that rivals pretty much anything else currently in the Windows Phone space.
The phone sports a pair of powerful stereo speakers that flank the display, which they call HTC BoomSound. As the name suggests, these front-firing speakers produce a ton of sound, and they're perfect for watching videos or listening to music without headphones.
Another interesting feature of the HTC One M8 is their Duo Camera, which utilizes two camera lenses when taking a picture. The larger of the two lenses handles traditional photo duties, while the smaller lens tackles depth perception. Trust me, if you thought your Instagram pictures were good beforehand, just wait until you see what kind of aesthetic effects you can do with all of HTC's camera features!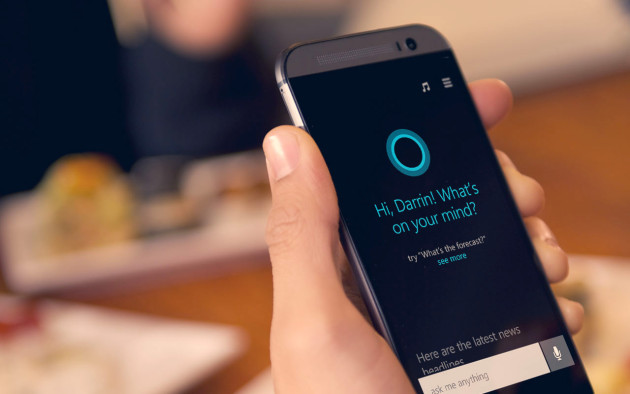 Of course, the real star here is the operating system, Windows Phone 8.1.1. I've long been a fan of the Live Tiles home screen, and each new version brings more improvements to an already good interface. The most noteworthy addition to the OS is Cortana, your very own personal assistant. Powered by Bing, Cortana can give you recommendations and suggestions tailored to you. By learning about your habits, she anticipates your needs, whether it be a weather update, driving directions, or a reminder to call back your friend. Many people try comparing Cortana to Siri, but Cortana is much more encompassing.
Over the years, Microsoft has been able to grow their apps selection, and they've now got more than 300K apps to choose from. All of the apps that I regularly use were available for download. Of course, if there's something you use on a regular basis, you'll want to make sure it's available for Windows Phones before switching from another platform.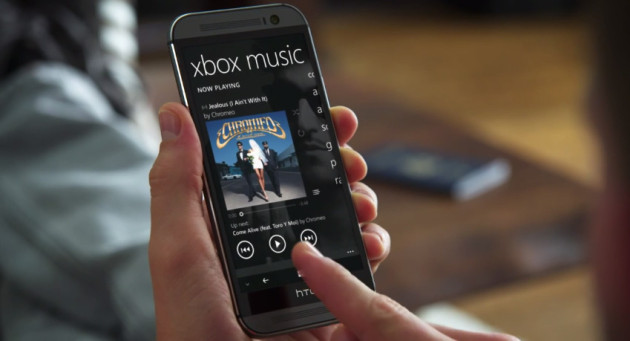 The phone also comes loaded with a number of HTC specific apps as well. The most intriguing one to me was HTC Sense TV, which turns your phone into a universal remote control for your TV and cable box. My poor Harmony remote has been sitting on the sidelines ever since I started using this app. It's also a great way to mess with other people, changing their channels and such. 🙂
Overall, we were really impressed with the HTC One M8 for Windows. For years now, choosing a Windows Phone meant you had to make some concessions. But HTC has leveled the playing field by bringing their top-of-the-line smartphone to the Windows Phone platform.
Verdict: If you're in the market for a new Windows Phone, the HTC One M8 should be at the top of your list!