Review: Mophie Juice Pack Plus For iPhone 6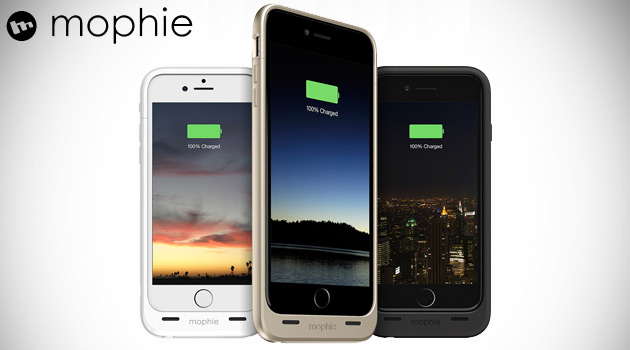 Remember that Samsung Wall Huggers ad showing all the iPhone users huddled next to outlets at the airport trying to charge up their phones? I've been there.. Even worse, I've left home without my charger more than a few times, which is one of the worst feelings in the world.
A few years ago when I upgraded to the iPhone 5, I picked up a mophie juice pack helium battery case, and it changed my life, essentially doubling the life of my battery and making my charge anxiety a thing of the past. But when I picked up the iPhone 6, that anxiety returned, as there were no battery cases available for it at the time. So I patiently waited for mophie to come out with their new case for the iPhone 6, and after months of waiting, they finally unveiled them in January at CES.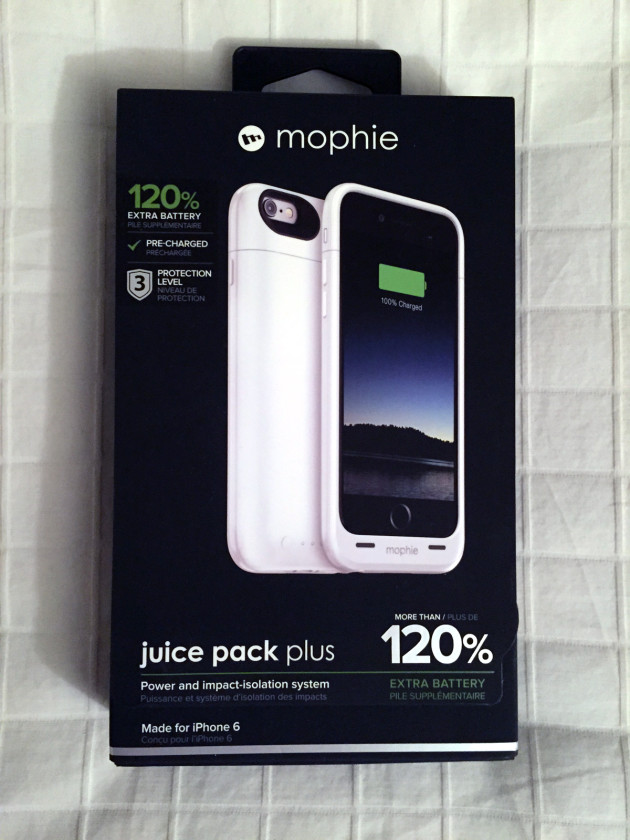 I finally received my mophie juice pack plus for the iPhone 6 a few weeks ago, and I've honestly had some mixed feelings about it. On the one hand, the case works exactly as promised, giving me more than 120% of extra battery life from it's 3300mAh battery. The case boasts high-impact protection, with rubberized support points inside the case to guard your phone from everyday drops and falls, along with mophie's proprietary Impact Isolation System—an increased level of protection—which features shock-absorbing bumpers that provide protection against the most brutal impacts.
On the flip side, the case is MUCH slicker than I had expected. The white case I received has a glossy finish that looks great, but it also makes for a slippery phone. Thinking that this might be limited to the white case, I went down to Best Buy to look at the black and gold ones to see if they offered anymore grip. And while they had more of a matte finish to them, they seemed to be as slippery as mine.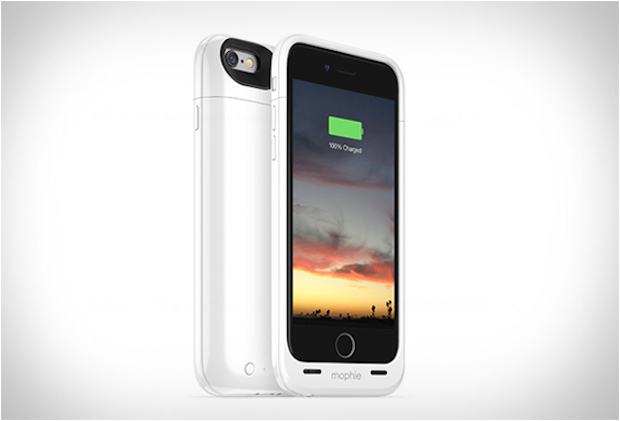 In addition, the mophie juice pack plus adds a bit of heft to the iPhone 6, something that really caught me off guard. While the dimensions (2.93in x 6.13in x 0.66in) and weight (3.9oz) don't sound too bad in theory, they make an already bigger phone even bigger still.
So therein lies the rub. It's a well-built case that works exactly as advertised, but as you can see, there are a few trade-offs to consider. My suggestion is to go try one out for yourself and see how you feel about it. My concerns might be a non-starter for you, or you might be in agreement.
The mophie juice pack plus for the iPhone 6 retails for $119.95 and can be purchased from mophie.com or at select electronics retailers.