Mophie Introduces Waterproof Juice Pack H2Pro For iPhone 6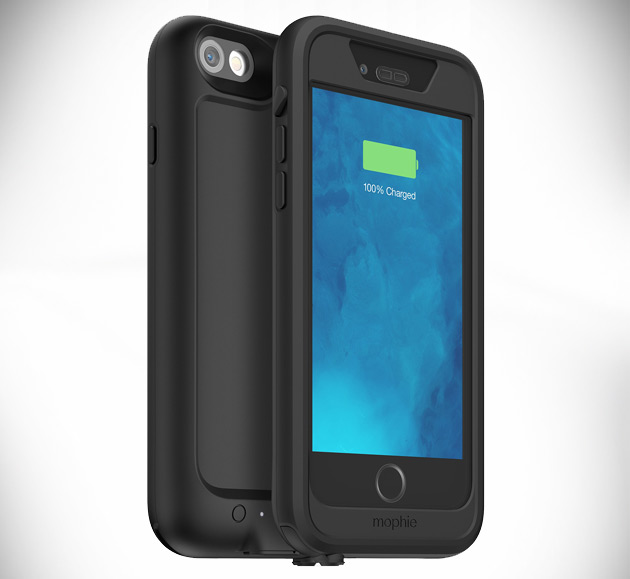 In the summer months, we typically see record numbers of smartphone fatalities, with many of those caused by water. Whether it's a rogue wave at the beach, a ride splashing you at a theme park, or getting pushed into the pool by your stupid friends, the result is usually the same – A ruined phone.
As such, we're starting to see more waterproof iPhone 6 cases coming to market. Today, mophie jumped into the fray with the juice pack H2PRO, the company's first waterproof battery case.
mophie says that in addition to waterproof protection, the juice pack H2Pro has a sleek, yet extremely durable design that enables the case "to bounce back from accidental drops, dust, dirt and other everyday conditions, keeping your phone safe in all situations."
The juice pack H2PRO is equipped with a powerful 2,750mAh rechargeable lithium-ion polymer battery which allows users to enjoy up to 14 additional hours of talk time, 10 additional hours of web browsing, 11 additional hours of video playback, and 50 additional hours of music playback.
The mophie juice pack H2PRO made for iPhone 6 can be pre-ordered at mophie.com for $129.95.