Mophie Launches Its Most Compact Juice Pack Battery Case Ever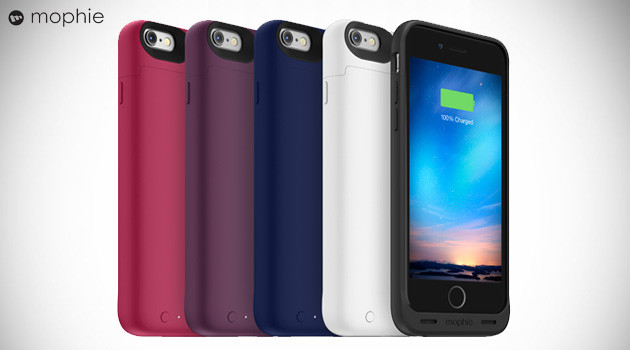 When mophie finally released their juice pack plus for the iPhone 6 earlier this year, I was over the moon, as I no longer had to hunt around for an outlet when my iPhone's battery started getting low. But as I mentioned in our review, I was more than a little caught off guard by how hefty their new battery case was, making the already larger iPhone even bigger still.
For me, the pros outweighed the cons, so I stuck with the juice pack plus. But for many people, the added size was a deal-breaker for them. Thankfully, mophie has addressed these concerns with the launch of their new mophie juice pack reserve case for the iPhone 6, which is noticeably thinner and lighter than before.
The mophie juice pack reserve measures in at 2.76in x 5.90in x 0.58in and weighs 2.65oz, which is quite a bit smaller and lighter than the juice pack plus, which measures in at 2.93in x 6.13in x 0.66in and weighs 3.9oz. To achieve this smaller form factor, mophie had to go with a smaller 1840mAh battery, which provides more than 60% extra battery life. For most people (myself included), that's more than enough extra juice, as I never needed the full 120% of extra battery life that the juice pack's 3300mAh battery offered.
In addition, the juice pack reserve comes in at a much cheaper price, just $59.95. At that price, we think it's a no-brainer, and highly recommend pre-ordering one if you're in the market for a battery case for your iPhone.
We'll be doing a full review of the mophie juice pack reserve as soon as it becomes available, so stay tuned!