Surprise Dad This Father's Day With The Motorola DROID Turbo Gray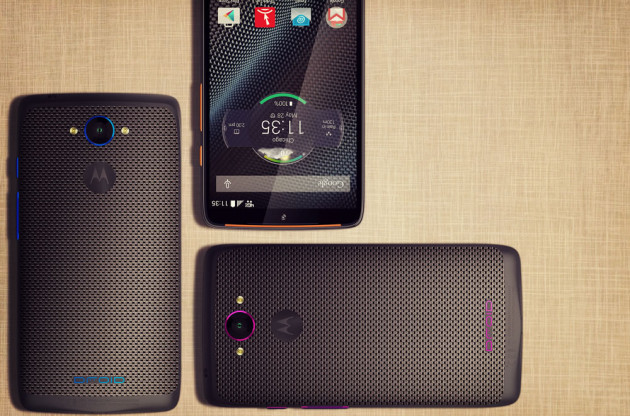 Let's face it, Dads often get the short end of the stick when it comes to Father's Day, usually getting a shirt or tie that they don't really want. So this Father's Day, why not get him something that he'll really appreciate, like a new smartphone?
So what phone should you get him? I'm a big fan of the DROID Turbo by Motorola in Gray Ballistic Nylon, which is available in your choice of metallic orange, metallic violet or metallic blue accents. The unique woven fabrics and choice of accent colors really gives it a personal, distinctive look and sets your phone apart from all of the other cookie cutter phones out there.
But it's not just about the phone's rugged good looks. From the sharp 5.2″ Quad HD Super AMOLED display to the powerful 2.7 GHz quad-core processor to the largest battery of any smartphone (good for two days without stopping to recharge), every aspect of the DROID Turbo exudes power and performance.
If Dad is a bit clumsy, he'll appreciate the water-repellent nano-coating and Corning Gorilla Glass that helps protect the device from spills and scratches. In addition, the premium ballistic nylon, originally developed for military use, provides a durable, scratch-resistant, water-repellant design. Underneath the woven materials, the DROID Turbo includes a layer of Kevlar, a material five times stronger than metal!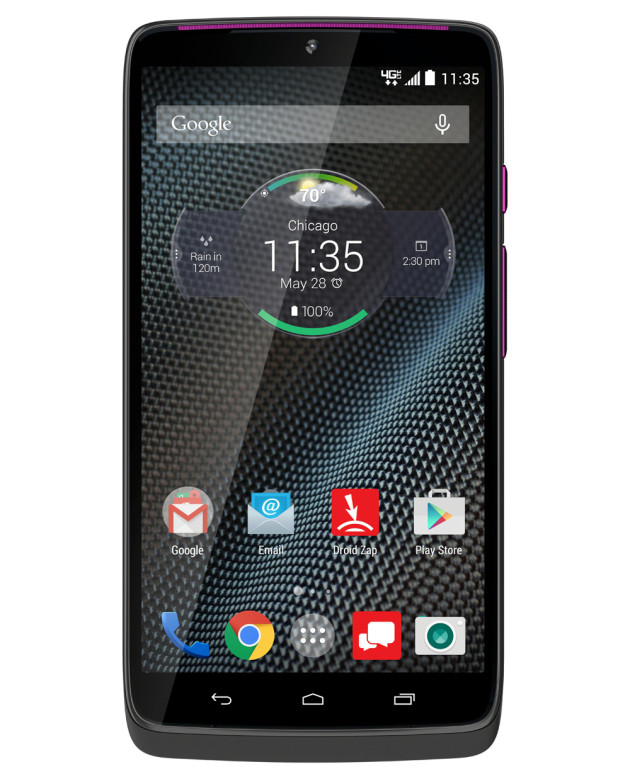 The DROID Turbo also has a pretty impressive camera, which is perfect for the Dads that are obsessed with taking photos and videos. The smartphone boasts a 21-megapixel camera, a dual LED flash, 4X digital zoom, 1080p HD video, slow motion video, burst mode, auto HDR, panorama shots, and more. You can even take voice controlled selfies, as opposed to using a clunky selfie stick. What more could you ask for?
As you can see, the DROID Turbo by Motorola features amazing specs wrapped into a package of cutting-edge materials that pushes the limits on what a smartphone can do. So what are you waiting for?
Get your DROID Turbo by Motorola in Gray Ballistic Nylon with your choice of metallic orange, violet and blue accent colors at Verizon.com.
Motorola sponsored this blog post. The opinions and text are all mine.