Motorola's Razr Flip Phone Is Back, But Nostalgia Will Cost You $1,500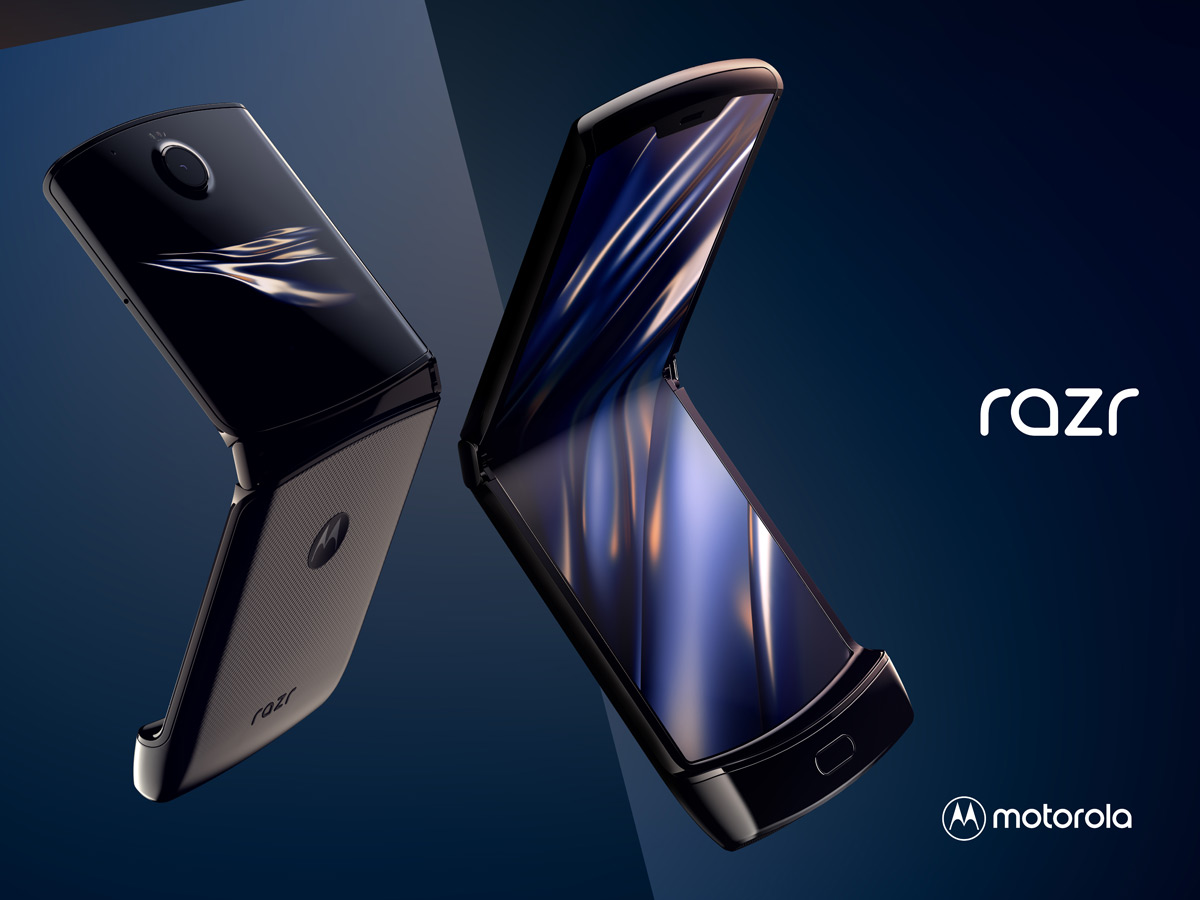 Remember the iconic Motorola Razr flip phone? It was THE phone to have back in 2004, back before Steve Jobs came along with his pesky iPhone and changed the game.
Now, Motorola is looking to get back in the game and tap into people's sense of nostalgia with an all-new Motorola Razr that has the same general form as the original, but capitalizes on the current foldable phone technology.
While rumors about a new Razr have been circulating for awhile now, today it became official, with Motorola showing off their reinvented phone, with a design that gives a nod to its iconic past, but with leading-edge technology previously unheard of in a flip phone.
Here are all of the juicy details about the new Razr: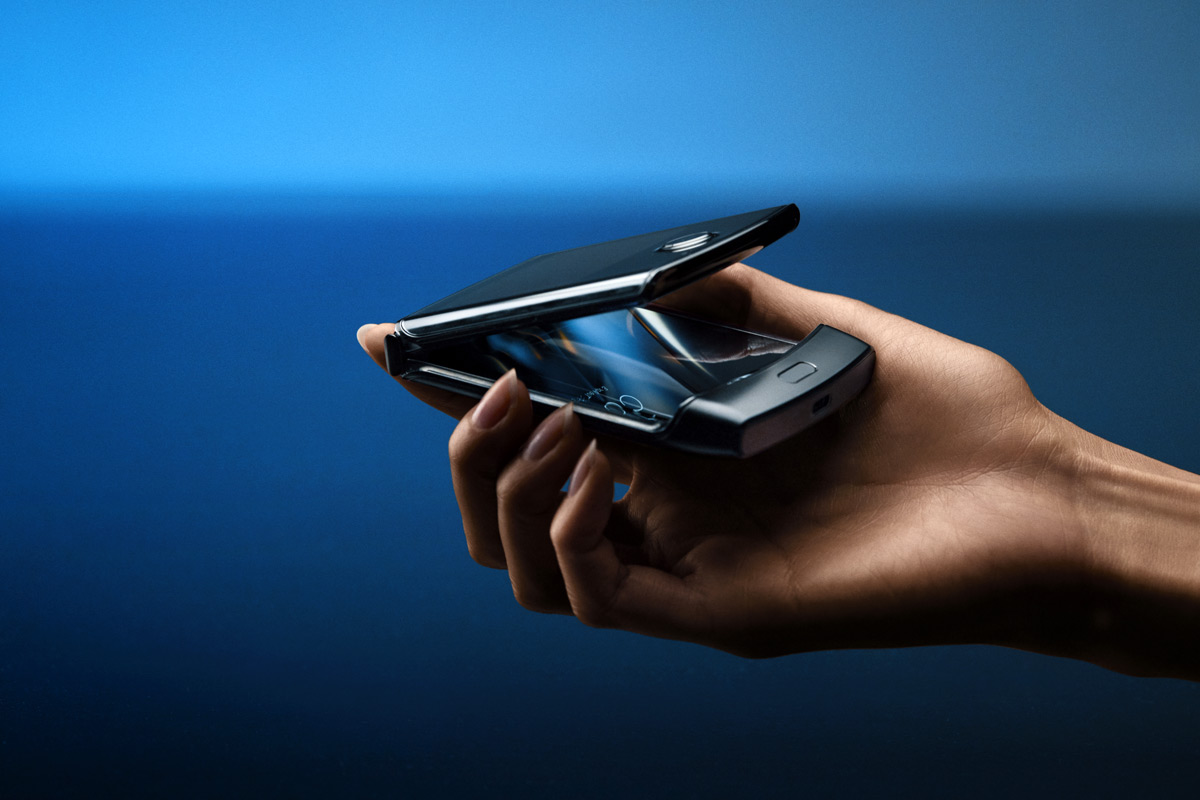 While the razr might look familiar closed, flip it open to reveal a modern smartphone running Android 9. The main screen is a gorgeous, full-length 6.2" display that closes completely in half. On the outside, a touch-enabled "Quick View" display lets you interact with notifications without having to open the phone. The razr also has a 16-megapixel camera with Night Vision and all-day battery life with TurboPower charging. Want to know why this phone is perfect for consumers and businesses? Here you go:
State-of-the-art flexible screen: The razr uses advanced flexible OLED screen technology & a groundbreaking hinge mechanism that allows the phone to close with both sides perfectly flush. This engineering breakthrough protects the display and creates an even thinner, more compact design. Flip it open to bring movies and videos to life in high-definition on a stunning 6.2" Flex View display. The display also has a 21:9 CinemaVision aspect ratio, so you can enjoy all of the action from edge to edge.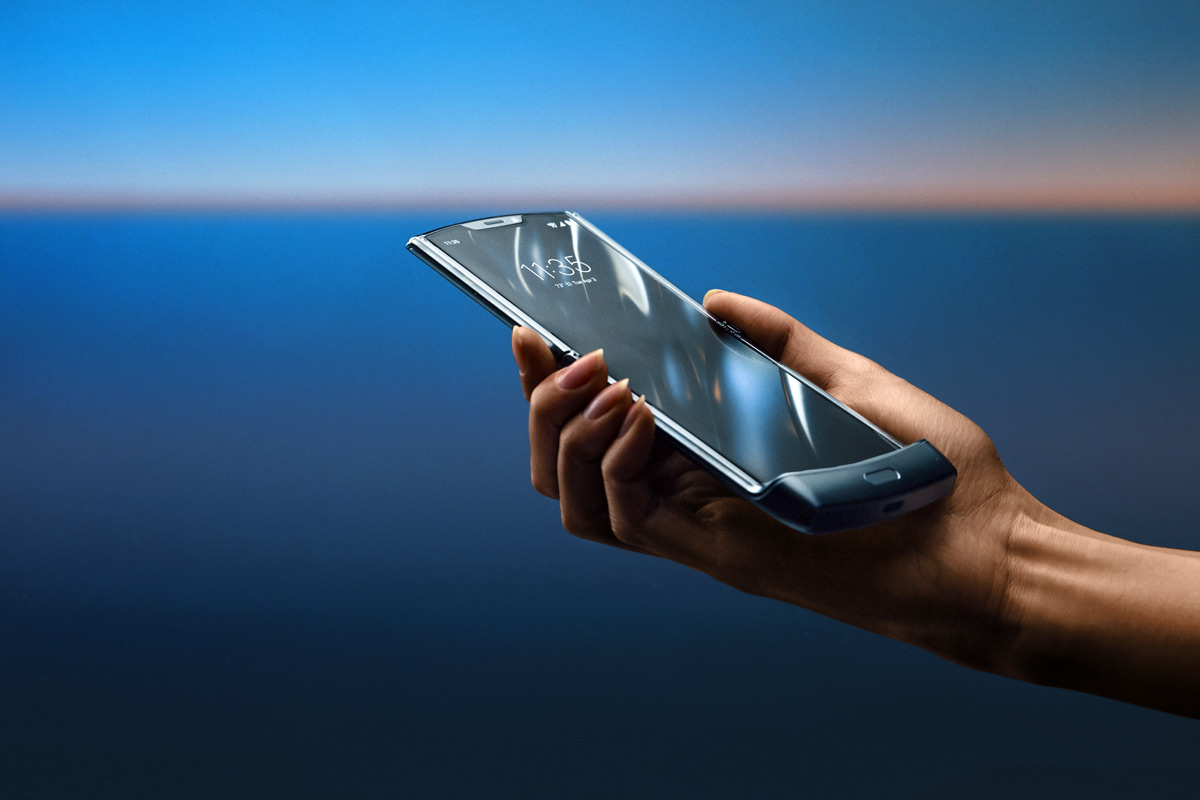 Two displays; one excellent experience: The touchscreen Quick View external display lets you respond to notifications, take selfies, play your music, use Google Assistant, and more without having to flip open your phone. Just twist your wrist with the phone closed to open the 16MP main camera and shoot away. Also, the displays are made to work together. Whenever you need more information or want a bigger view, simply flip open the phone and whatever you see on Quick View display instantly moves to the larger Flex View display.
A camera you'll flip over: The razr is rounded out with a feature-packed 16MP camera that captures amazing photos you'll be proud to share. Night Vision mode brings light and clarity to the darkest scenes, and electronic image stabilization steadies the shot for better videos with fewer blurry takes. Built-in artificial intelligence (AI) looks for ways to give you the most professional results possible. Use AI for shot optimization, portrait lighting, smart composition, auto smile capture and gesture capture.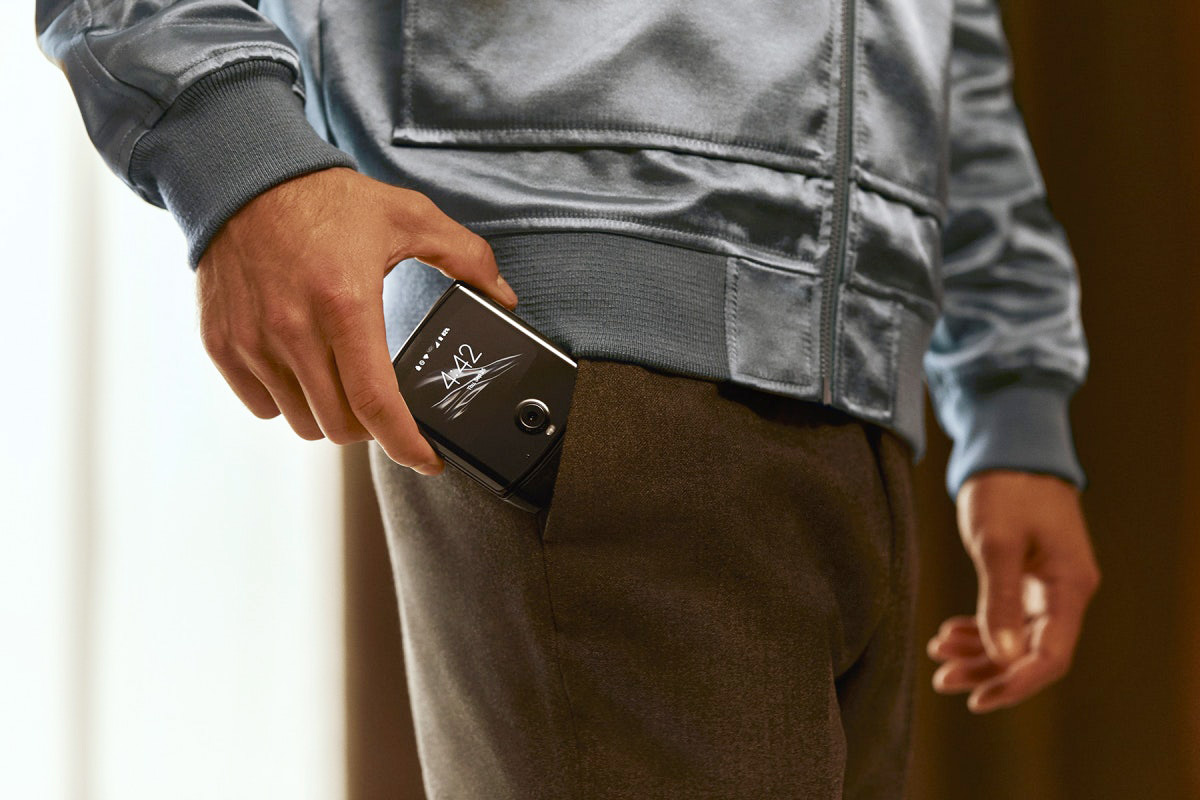 The new Razr will be available exclusively from Verizon, with preorders starting on December 26th and arriving in stores and online on January 9, 2020. But be forewarned, this trip down memory lane won't be cheap, with the phone costing an eye-popping $1,500.
What do you say, who here is going to purchase the new Motorola Razr when it comes out?