Review: BuQu Tech PowerArmour Battery Case for iPhone 6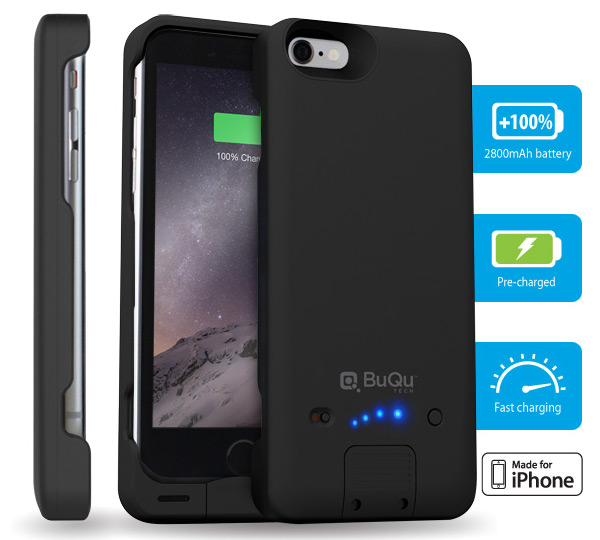 While the Apple iPhone 6 is a great smartphone, one of the trade-offs of having that sleek profile is reduced battery life. Now don't get me wrong, as the iPhone 6's battery life will be fine for most.. But for power users like me, it can get a bit dicey at times.
So when I heard about the BuQu Tech PowerArmour Battery Case for iPhone 6, I was very excited to try it out, as this is one of the first battery cases we've seen for the iPhone 6. For those of you unfamiliar with battery cases, they're essentially cases for your smartphone that contain an additional battery. If your phone starts running out of juice, simply switch on the case and it'll charge your phone back up.
I had a mophie Juice Pack for my iPhone 5 that saved my butt on more than one occasion, so I was eager to see how the BuQu PowerArmour Battery Case would fare.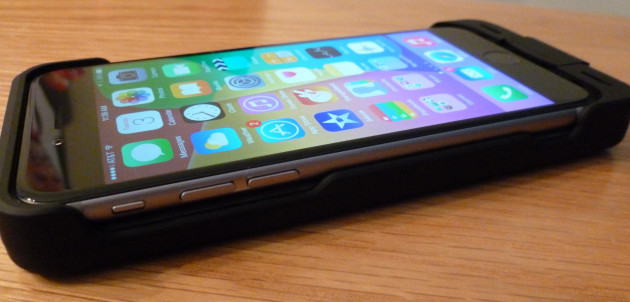 The BuQu Tech PowerArmour Battery Case has a 2,800mAh battery, which provides 100% extra battery life, ensuring that your iPhone 6 stays fully juiced at all times. A slick patented slide-lock mechanism and unique unibody construction allow you to easily install and remove your iPhone 6 without scratches — unlike typical slider style cases that can damage your phone and fall apart after prolonged use.
A power switch on the back controls the charging, and four LEDs denote how much charge is left within the battery. A headphone adapter and micro-USB cable are also included with the case.
While BuQu touts the "slim, lightweight design" of the PowerArmour case, I personally thought it added quite a bit of bulk to the phone. Worse yet, the case leaves the sides of the phone expose, as you can clearly see in the photo above.
At the end of the day, you have to decide what's more important to you. The PowerArmour case does charge the iPhone 6 at a decent rate, and it's very easy to use. And at $79.99, it's reasonably priced to boot. But if you're concerned about the fact that much of the phone is still exposed, you might want to keep on looking. The choice is yours.
Grade: B-