Urban Armor Gear Launches First iPhone 6 Into Lower Space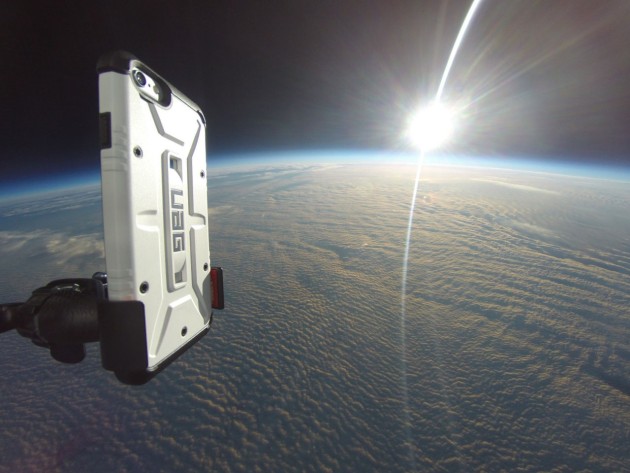 Urban Armor Gear, leading designers of advanced and rugged mobile accessories, announced that they had successfully sent an iPhone 6 on the ultimate adventure to the stratosphere via a weather balloon.
On November 28, 2014, Urban Armor Gear sent the iPhone 6 into lower space during a three hour and 45 minute flight. On its journey, the iPhone reached a height of more than 101,000 feet, encountered extreme temperatures as cold as -79° F and winds as strong as 70 MPH. During the descent, the iPhone withstood a 150-RPM rotation speed as the parachute deployed and flight rig struggled to stabilize. Upon landing the flight rig broke apart, however, the iPhone remained undamaged and fully functional.
You can watch the iPhone 6's trip to space here:

Urban Armor Gear's White Composite Case protected the phone during its journey. Constructed with a hard armor shell and a soft rubber core and bumpers, the rugged one-piece design shielded the iPhone 6 from bumps, impacts and scratches.
"Our cases already meet military drop-test standards, but now we can officially say that they are space tested as well," said Steve Armstrong, co-founder of Urban Armor Gear. "The fact that the iPhone survived its space adventure and returned fully functioning showcases our commitment in providing our customers world-class, or in this case out of this world, protection for their premium devices."
That's a pretty impressive feat, don't you think?