Mophie Introduces New Juice Pack Battery Cases For iPhone 6 and 6 Plus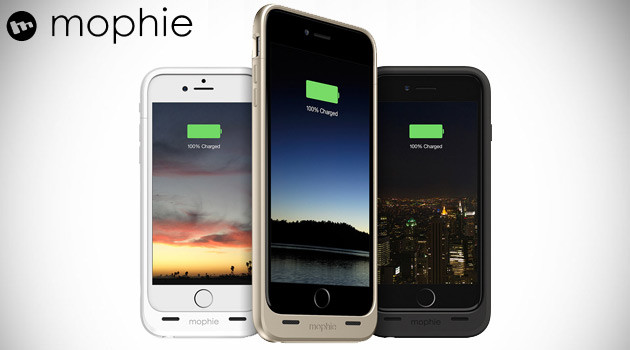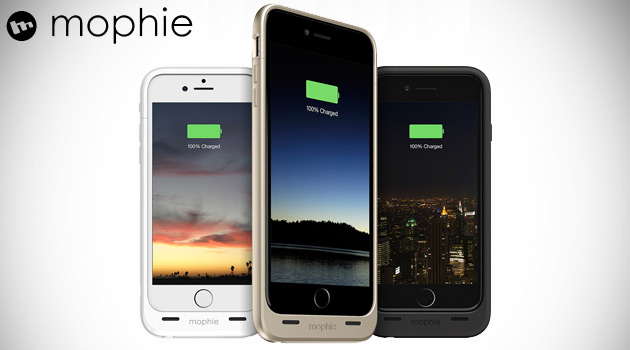 I used to be one of those iPhone users who suffered from charge anxiety, head always swiveling looking for a free outlet to charge my phone. But then I got a mophie battery case for my iPhone 5, and life was good. Until it was time to upgrade to the iPhone 6.
Surprisingly, mophie didn't have a new battery case for the iPhone 6 or 6 Plus when the phone was released, and there wasn't any information about when they'd be releasing their new battery cases.
Well folks, I'm happy to report that this day is finally here!
Today at CES, mophie announced three different battery cases for the latest iPhones. The juice pack air for iPhone 6 delivers more than 100% extra battery, while the slightly thicker juice pack plus for iPhone 6 provides more than 120% extra battery. The juice pack for iPhone 6 Plus is the thinnest battery case mophine's ever made, but it only offer 60% extra battery power.
The juice pack air for iPhone 6 and juice pack for iPhone 6 Plus boast high-impact protection, which includes rubberized support points inside the case to guard your phone from everyday drops and falls. The juice pack plus for iPhone 6 is designed with mophie's proprietary Impact Isolation System—an increased level of protection—which features shock-absorbing bumpers that provide protection against the most brutal impacts.
The Juice Pack Air for the iPhone 6 and the Juice Pack for the iPhone 6 Plus retail for $99.95 each, while the Juice Pack Plus for the iPhone 6 retails for $119.95. The new cases come in black, white and gold.
The mophie juice pack line for iPhone 6/6 Plus is now available for pre-order at mophie.com.