Microsoft Introduces Windows 11, Arriving Just In Time For The Holidays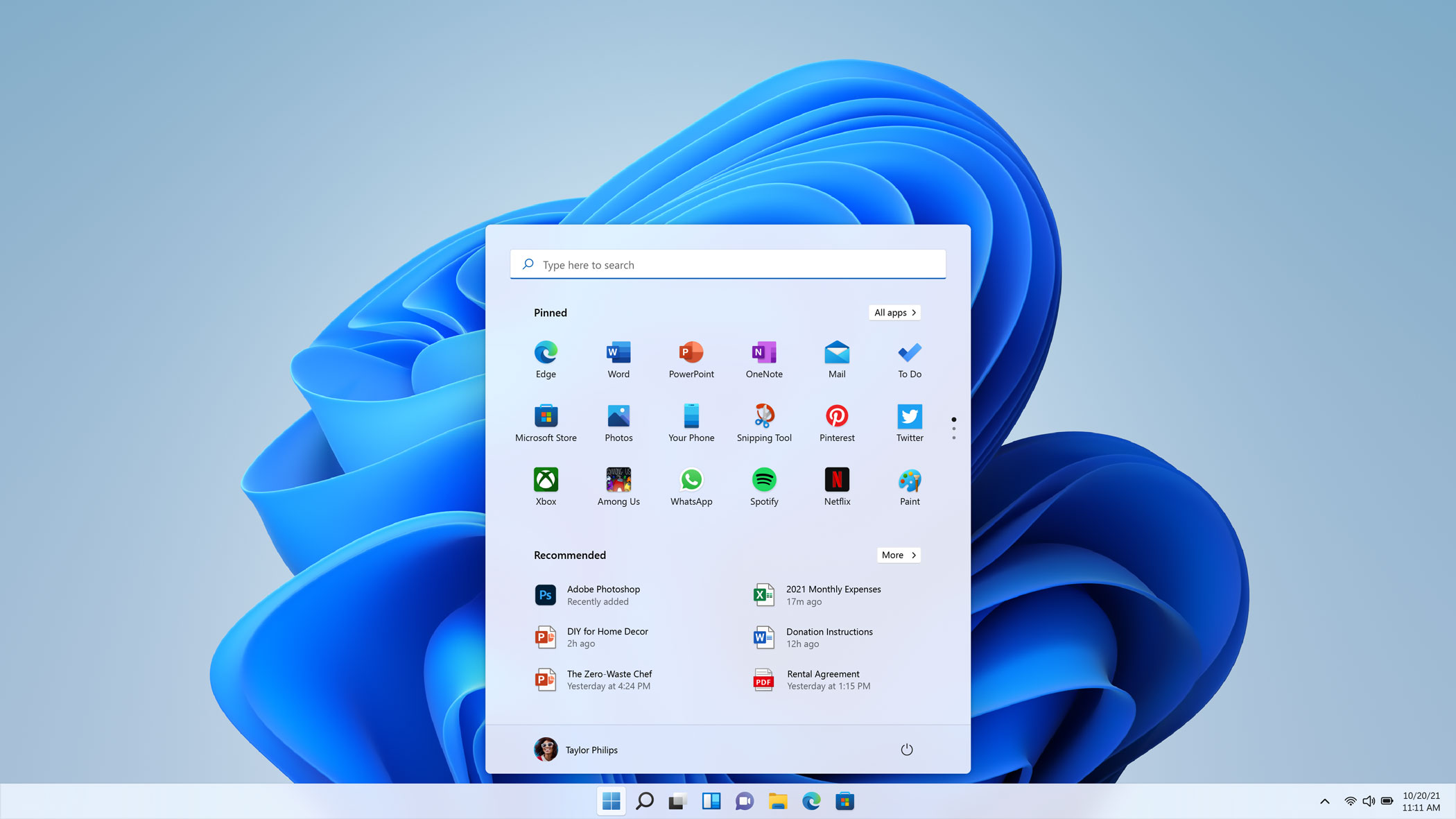 Earlier this month, screenshots from the upcoming Windows 11 operating system were leaked online, and now we're getting an official first look at the new OS direct from the source, with Microsoft unveiling the next version of their desktop operating system today.
As you can see in the video below, Windows 11 sports a sleek new user interface, which is very modern looking with its use of translucency, shadows, curved edges and fonts. It bears more than a passing resemblance to Apple's OS. The relocation of the Start button and menu to the center of the taskbar looks neat, but will it work functionally there?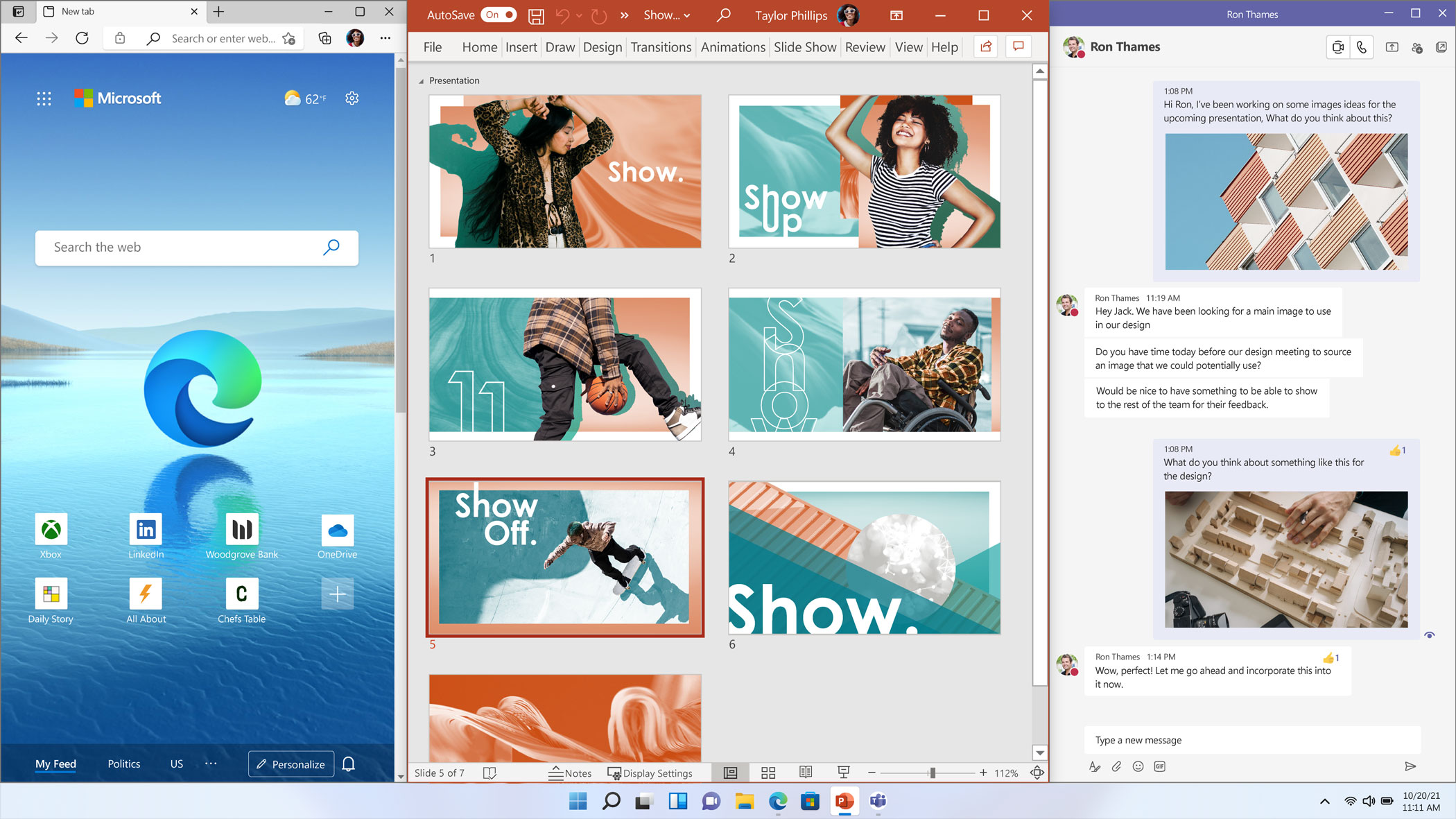 New in Windows 11 are Snap Layouts, Snap Groups and Desktops to provide a more powerful way to multitask and stay on top of what you need to get done, with new features designed to help you organize your windows and optimize your screen real estate so you can see what you need just the way you want in a layout that's visually clean.
You can also create separate Desktops for each part of your life and customize them to your liking – imagine having separate Desktops for work, gaming or school. As someone that has way too many windows open across multiple screens, I like the sounds of this feature!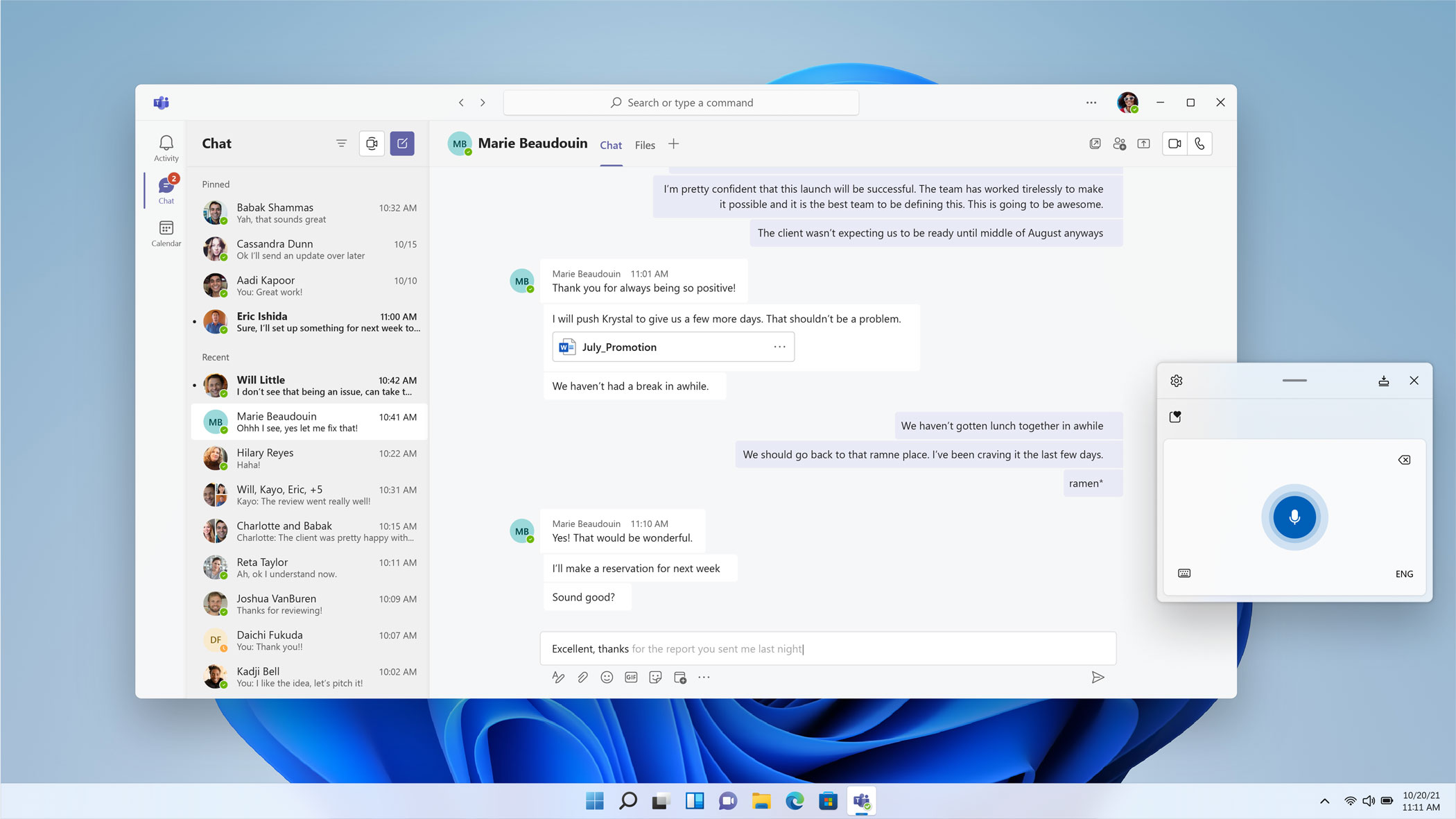 Microsoft is also introducing Chat from Microsoft Teams right into the taskbar. Now you can instantly connect through text, chat, voice or video with your personal contacts, no matter the platform or device they're on, across Windows, Android or iOS. If the person you're connecting to hasn't downloaded the Teams app, you can still connect with them via SMS.
Clearly MS is going all-in with Teams and such, and Skype seems to be all but forgotten with this shift. Then again, I can't remember the last time that I actually used Skype, so maybe it's not a huge loss after all.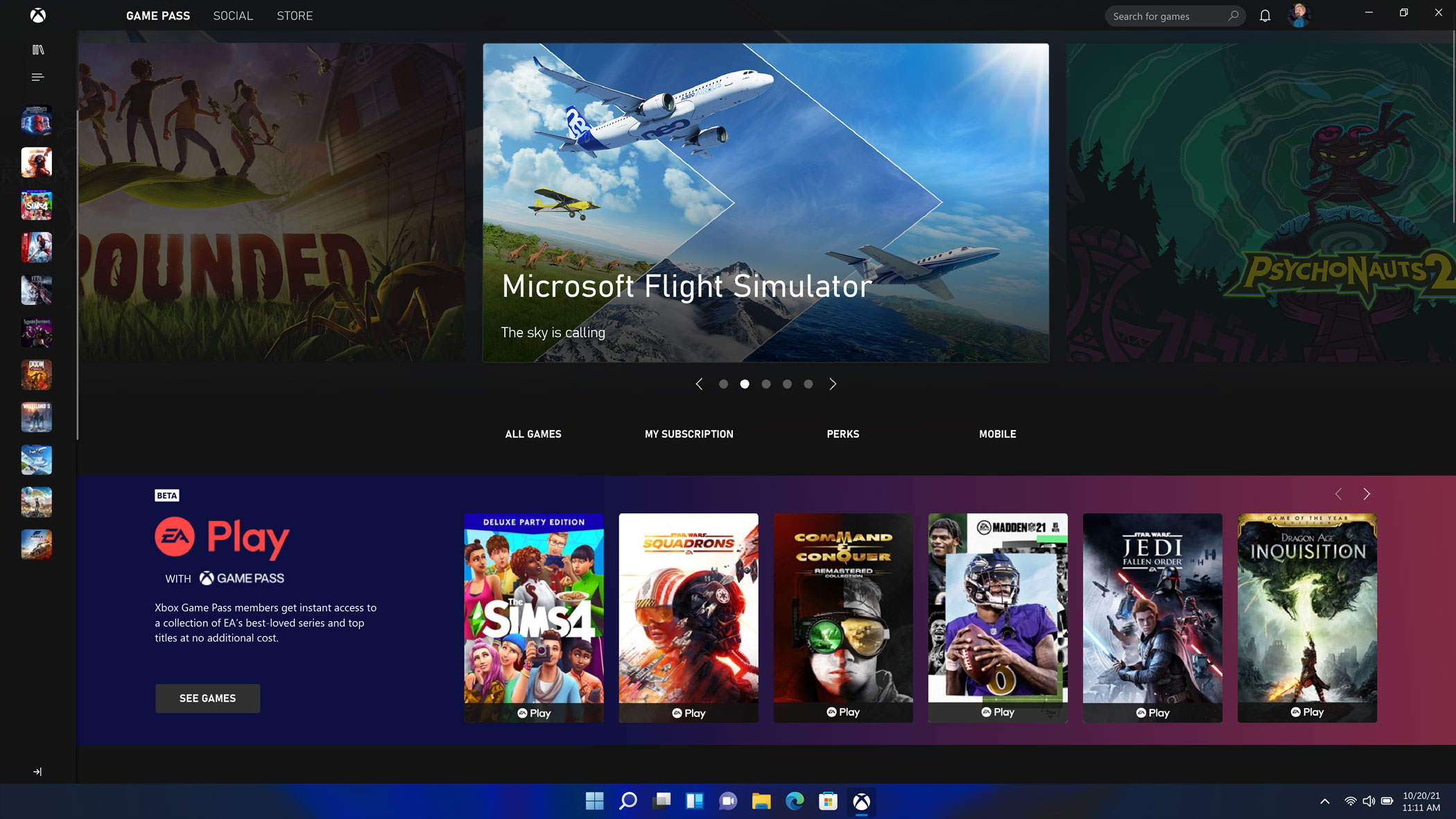 If you're a gamer, Windows 11's got you covered, unlocking the full potential of your system's hardware and putting some of the latest gaming technology to work for you. With DirectX 12 Ultimate, DirectStorage, and Auto HDR, you're sure to have a better gaming experience. DirectX 12 will deliver immersive graphics at high frame rates; DirectStorage will give faster load times and more detailed game worlds; and Auto HDR will give you a wider, more vivid range of colors.
In addition, Microsoft's Game Pass subscription will be built right into Windows 11, giving you access to over 100 high-quality PC games with new games added all the time.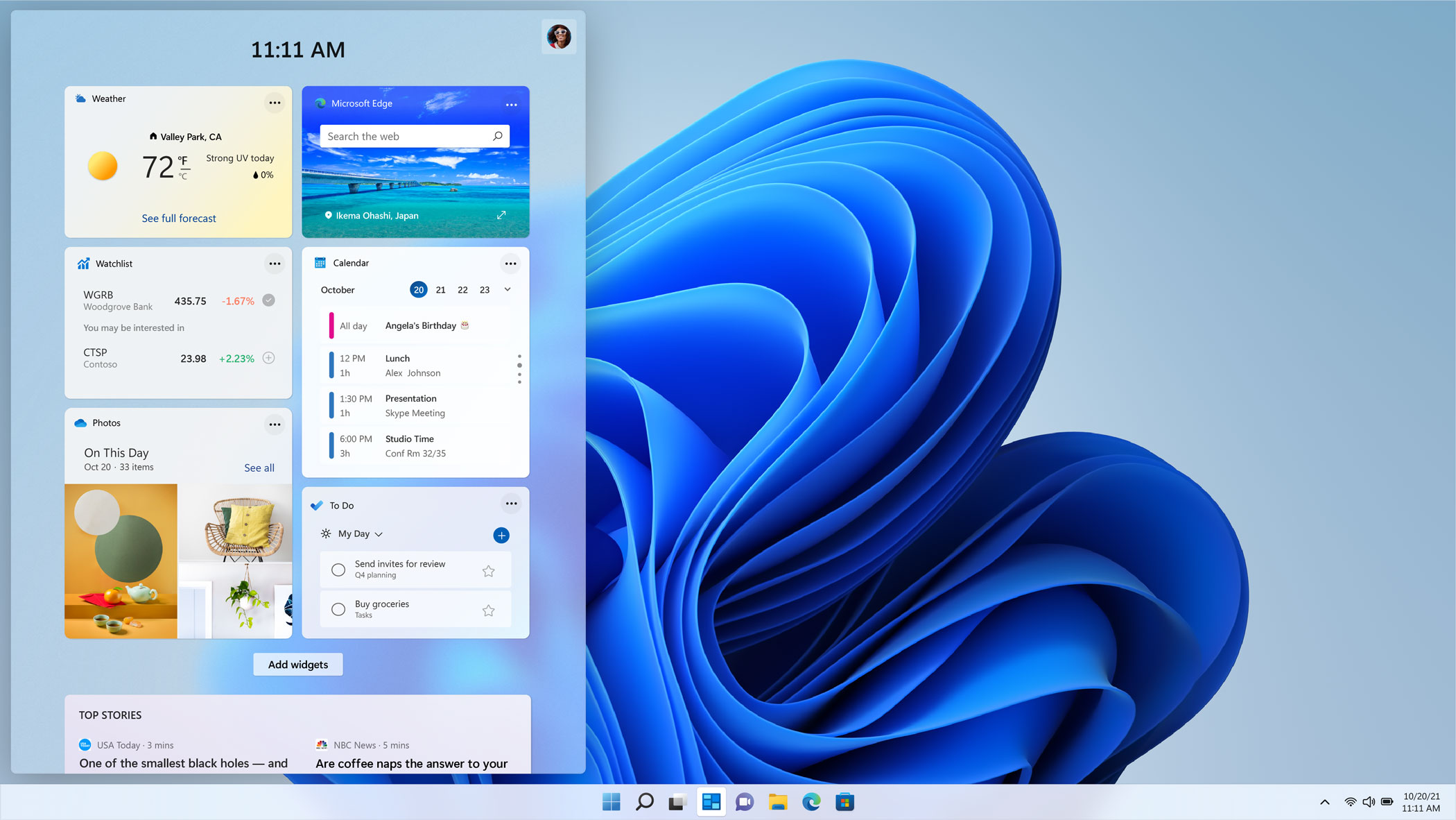 Widgets look like a promising addition to Windows 11 as well, a personalized feed powered by AI that delivers the news and information you care about when you want to take a quick break, without having to pick up your phone or open a browser, just a click or swipe away.
There's also a new Microsoft Store that's more comprehensive than ever. But the bigger news is that they are bringing Android apps to Windows for the first time. You will be able to use Android apps like TikTok and Instagram right on your PC. That's seriously cool, especially for content creators that can now work from their PC instead of a small phone.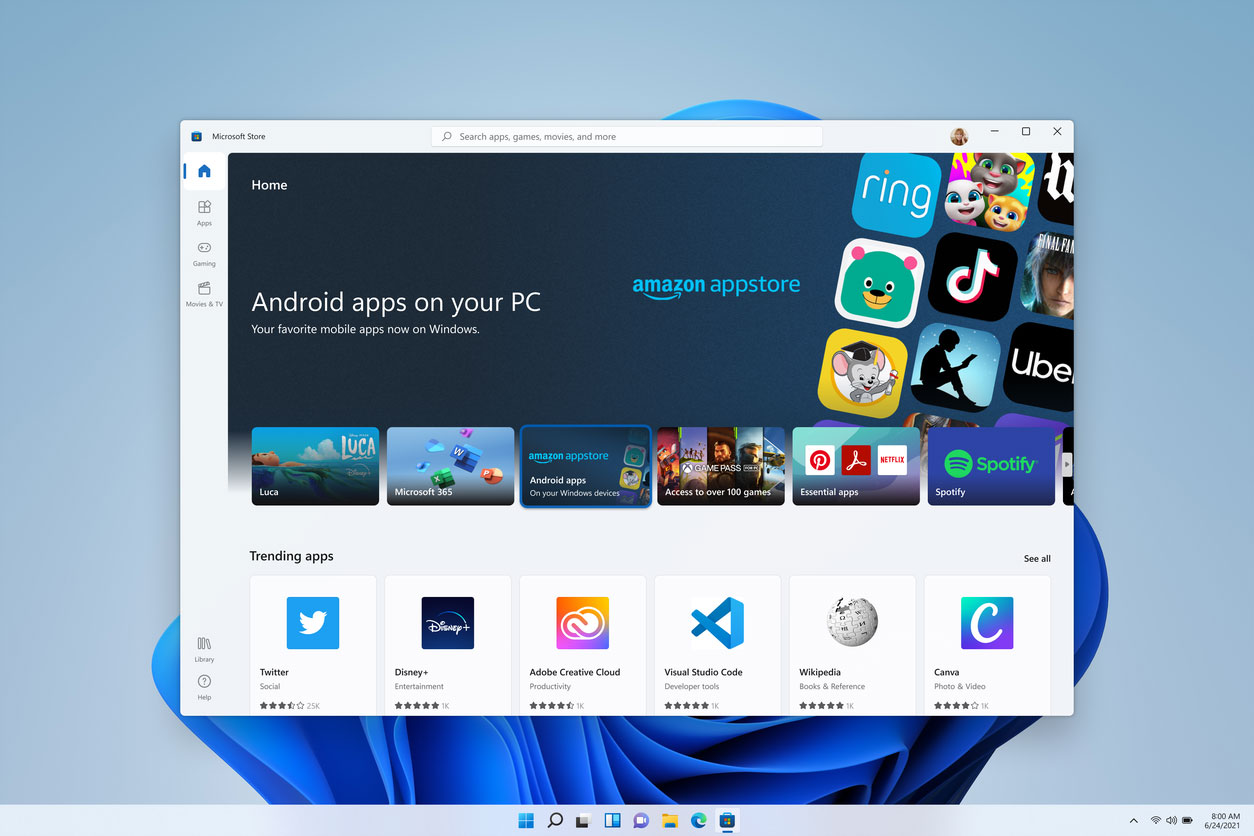 Windows 11 will be available through a free upgrade for eligible Windows 10 PCs and on new PCs beginning this holiday. To check if your current system is eligible for the free upgrade to Windows 11, visit Windows.com to download the PC Health Check app (coming soon).
All in all, this sounds like a rather promising upgrade for Windows users. Here's hoping that my current PC can run it as-is, as I really don't feel like shelling out money for new parts and stuff, since my computer is running just fine as it is. 🤞
You can learn even more about Windows 11 here.