The Justice League Trailer Just Dropped At Comic-Con, And It Looks Sweet!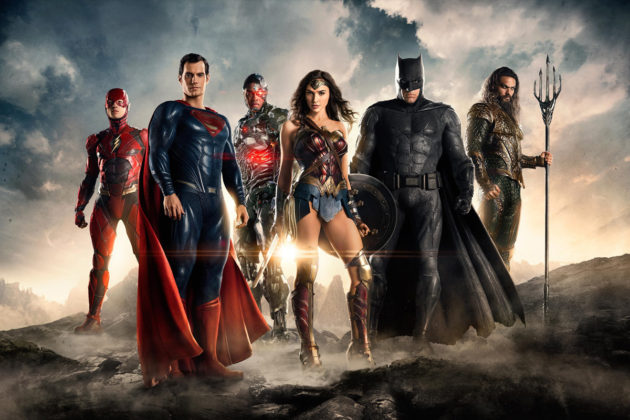 Warner Bros. revealed the first footage from the upcoming Justice League to a packed audience at Comic-Con on Saturday, and it's everything that DC fans have been waiting for, a superhero-packed movie that should give The Avengers franchise a real run for its money.
Directed by Zack Snyder, Justice League reunites Ben Affleck as Batman, Henry Cavill as Superman (though he's noticeably absent here) and Gal Gadot as Wonder Woman, alongside Jason Momoa as Aquaman, Ezra Miller as The Flash and Ray Fisher as Cyborg.
Here is the official synopsis from Warner Bros:
Fueled by his restored faith in humanity and inspired by Superman's selfless act, Bruce Wayne enlists the help of his newfound ally, Diana Prince, to face an even greater enemy. Together, Batman and Wonder Woman work quickly to find and recruit a team of metahumans to stand against this newly awakened threat. But despite the formation of this unprecedented league of heroes—Batman, Wonder Woman, Aquaman, Cyborg and The Flash—it may already be too late to save the planet from an assault of catastrophic proportions.
And here's the sizzle reel that they showed at San Diego Comic-Con:

Sadly, we have to wait until next year to see Justice League. But at least fans can rest easy knowing that it's headed in the right direction, and not a repeat of the disaster that Batman v Superman was.
Justice League hit theaters on November 17th 2017.