Check Out The Official Trailer For 'Rogue One: A Star Wars Story'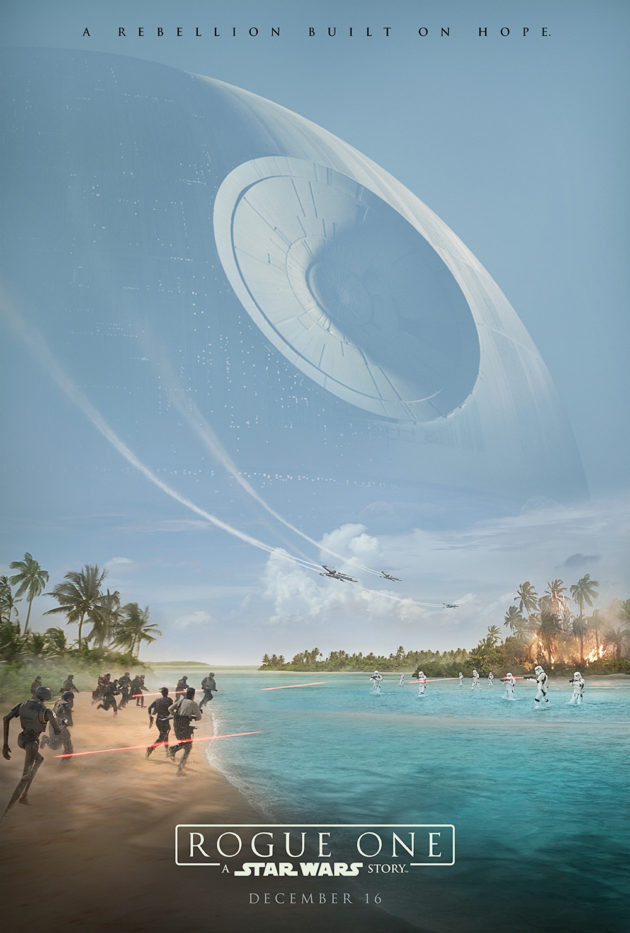 Back in April, LucasFilm released a teaser trailer for Rogue One: A Star Wars Story, and I've been chomping at the bit ever since, eager to learn more about the upcoming movie.
Last night, the new trailer for Rogue One: A Star Wars Story made it's debut during the Olympics, and it got more attention on social media than the actual Olympics itself, for good reason!
Rogue One, the first standalone film in the Star Wars franchise, focuses on a rag-tag group of Rebels sent on a mission to steal the plans to the Death Star, the Empire's ultimate weapon of destruction. The team is led by Jyn Erso (Felicity Jones), a young girl with a history of insubordination and reckless behavior.
While the trailer doesn't shed any more light on the actual storyline, it gives us a glimpse at some of the cast, including visual confirmation that Darth Vader will be making an appearance in the movie (wait till the end). And as you can see, the special effects are better than ever, with incredible backdrops and ominous Imperial ships that will mesmerize you.
December 16th can't get here soon enough!