Warner Bros Unveils Extended 'Batman V Superman: Dawn of Justice' Trailer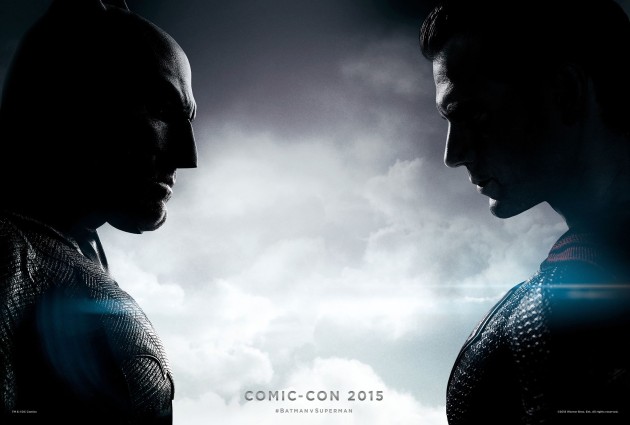 Wow. That one word really sums up what I have to say about what Warner Bros unveiled in Hall H of Comic-Con for Batman V Superman: Dawn of Justice. Even as somebody who didn't like Man Of Steel too much, I find myself speechless at just how well Zack Snyder and company seem to be pulling off this story. In this three minutes, we get a nice look at everyone from Clark Kent and Bruce Wayne, played by Henry Cavil and Ben Affleck, to supporting players like Alfred (Jeremy Irons) and Lex Luthor (Jesse Eisenberg, who seems to be having a great deal of fun in the role) as they react to the deviation in Metropolis from the end of Man of Steel, and prepare for the impending showdown of titans.
Not only are the visuals here simply gorgeous, with Snyder capturing some chill worthy moments straight out of the comic books, but it seems as though these characters are going to be incredibly rich and fleshed out. I love how they've turned Superman's much criticized destruction from Man of Steel into the key element that drives the conflict here, with characters like Wonder Woman (Gal Gadot) and Batman spawning out from that. The performances from all involved look top notch (seriously, it's time to begin the apology committee for doubters of Affleck's Batman), even if it seems as though the film will take this outlandish subject matter very seriously. All in all, it just looks like a wonderful jump start to the DC Universe, that hopefully will finally be able to play ball with Marvel.
Batman V Superman: Dawn of Justice hits theaters March 25th, 2016.