Kia To Reveal Electric All-Wheel Drive Concept At Chicago Auto Show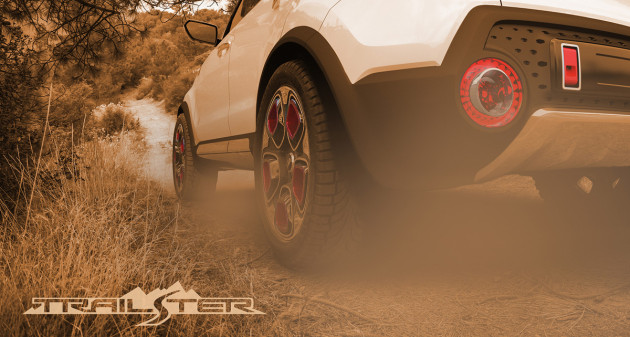 Kia Motors America will unveil an advanced and capable electric all-wheel drive (e-AWD) concept vehicle called the Trail'ster in a few weeks at the Chicago Auto Show. This bold off-roader was conceived by Kia's California design studio and built for city dwellers seeking the ultimate urban escape. Intended to enable a wide array of outdoor activities from skiing and snowboarding, to camping, hiking and mountain biking, this rugged runabout captures the essence of adventuring at higher elevations with the promise of surefootedness in the wild.
Based on the teaser photo above, my guess is we're looking at an electric all-wheel drive variant of the Kia Soul. And while I can understand the AWD appeal, given the success of both Mini (All4) and Fiat (500X) in this segment, the electric twist is rather unexpected.
The Kia Trail'ster Concept will be revealed in Chicago on Thursday, February 12 at 9AM.