Looking For That Perfect Christmas Gift? We've Got You Covered!
Can you believe that Christmas is just a few weeks away? Of course, if you are anything like us, you probably haven't even started stopping for everyone on your list yet, right? Hey, it happens to the best of us.. But not to worry, as our Holiday Gift Guide contains a selection of great gift ideas that are sure to be a hit with your loved ones, no matter what your budget is.
So check out our Christmas gift suggestions below. You can be sure that any one of these gifts will bring a smile to their face when they unwrap it!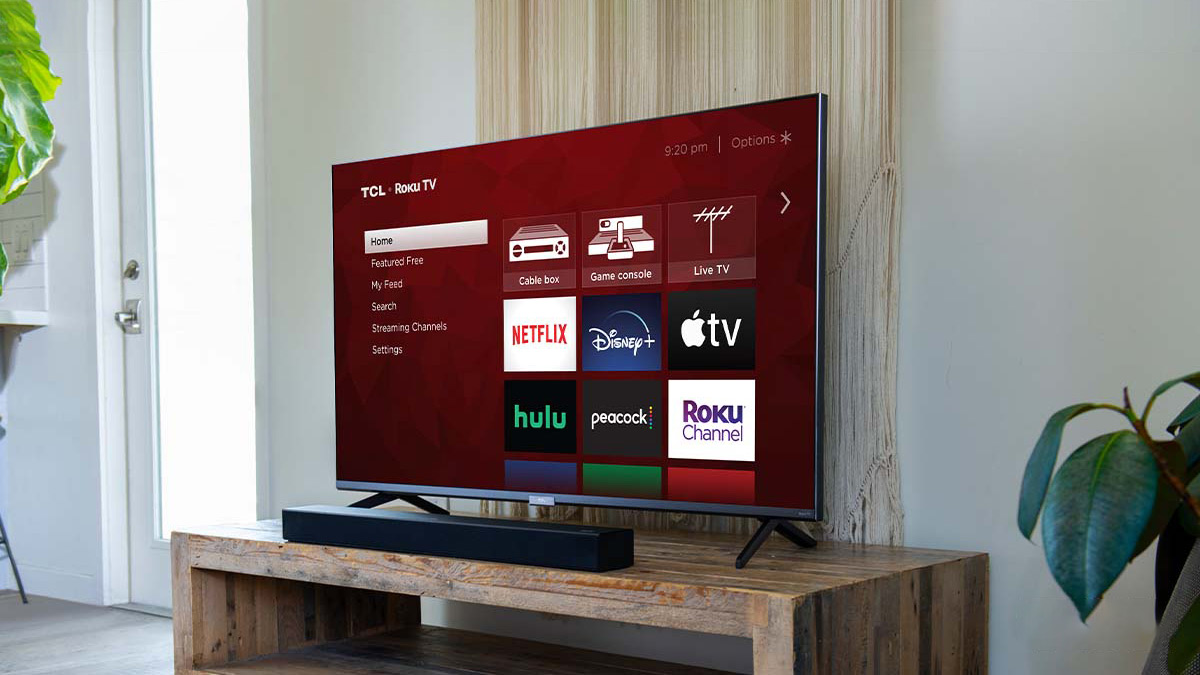 If you've got a tech head on your list, it can be a bit overwhelming trying to decide what to get them, as there's tons of technology gadgets to choose from, including big-screen TVs, tablets, cell phones, gaming systems, computers, surround-sound systems, action cams, and more. All of these are great choices, but I'm partial to a brand-new TV, especially if he's someone who watches a ton of sports or if he's a big console gamer.
TCL offers up some great big-screen TVs that deliver the latest and greatest features, at a very budget friendly price. I picked up a TCL 55″ 4K UHD LED TV on Black Friday to replace an old set that crapped out on me, and I've been so impressed with it, with amazing picture quality, built-in ROKU TV, plenty of HDMI ports, and full, rich sound (no soundbar needed). It's hard to believe that this TV is less than $400, and that you can jump up to a 65″ for only $499.99.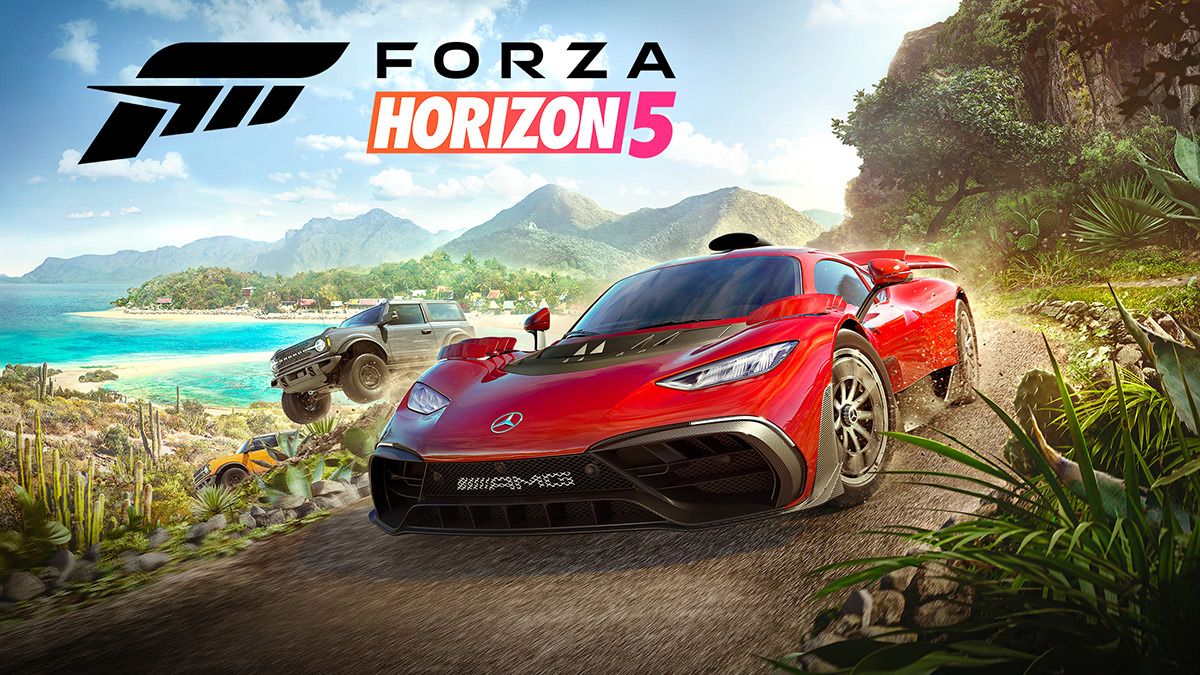 It's pretty much impossible to score a Sony PlayStation 5 or Microsoft Xbox Series X right now, but if your loved one already has one (or is a PC gamer), there are some great games that you can get for them. My current obsession is Forza Horizon 5, and it's a must-have for any racing fanatics. The graphics are absolutely incredible, it's a hoot to play, and the roster of vehicles is something else. It's so much fun that I'm either going to upgrade my graphics card or buy an Xbox Series X so I can play it in all its glory.. and maybe buy a racing wheel.
Another game that is super underrated, but TONS of fun is Riders Republic, an X-Games like competition where you get to bike, snowboard, ski, and wingsuit. From snowy mountains to arid canyons, roam free in a huge open world comprised of iconic US national parks: Bryce Canyon, Yosemite Valley, Sequoia Park, Zion, Canyonlands, Mammoth Mountain, Grand Teton… all mashed up into one unique place for you to shred.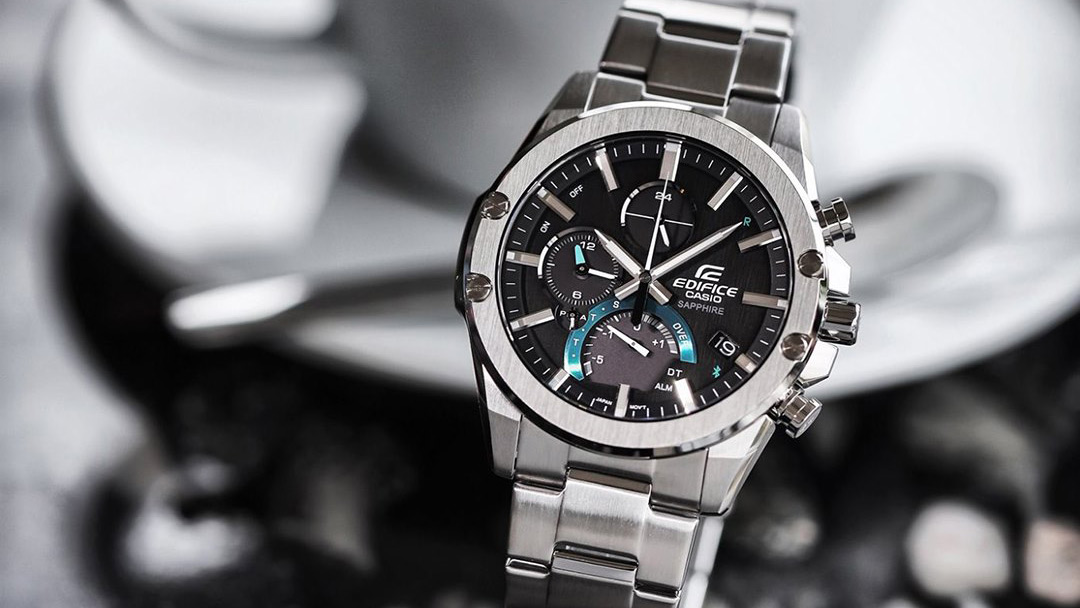 Smartwatches offer a number of useful features like being able to send text messages by voice or checking your heart rate while working out, but on the flip side you're walking around with a giant square (or circle) on your wrist, and no matter how you try and dress it up, it's just not a good look. The Casio EDIFICE EQB-1000 takes the opposite approach, delivering a stunning analog watch with bold styling that anyone would be more than happy to wear, with a handful of smart features thrown in for good measure.
As with previous Casio EDIFICE watches, "smart" features are limited to stuff like Automatic Time Adjustment, World Time for over 300 cities, Stopwatch Data Transfer, and Phone Finder. What's more, they somehow managed to pack the Bluetooth Smartphone Link, Tough Solar power system, and multi-hand chronograph timekeeping into a super slim 8.9mm thin case. With a retail price of $300, this is a great alternative for those people who prefer the looks of a traditional watch, with some added features added on top.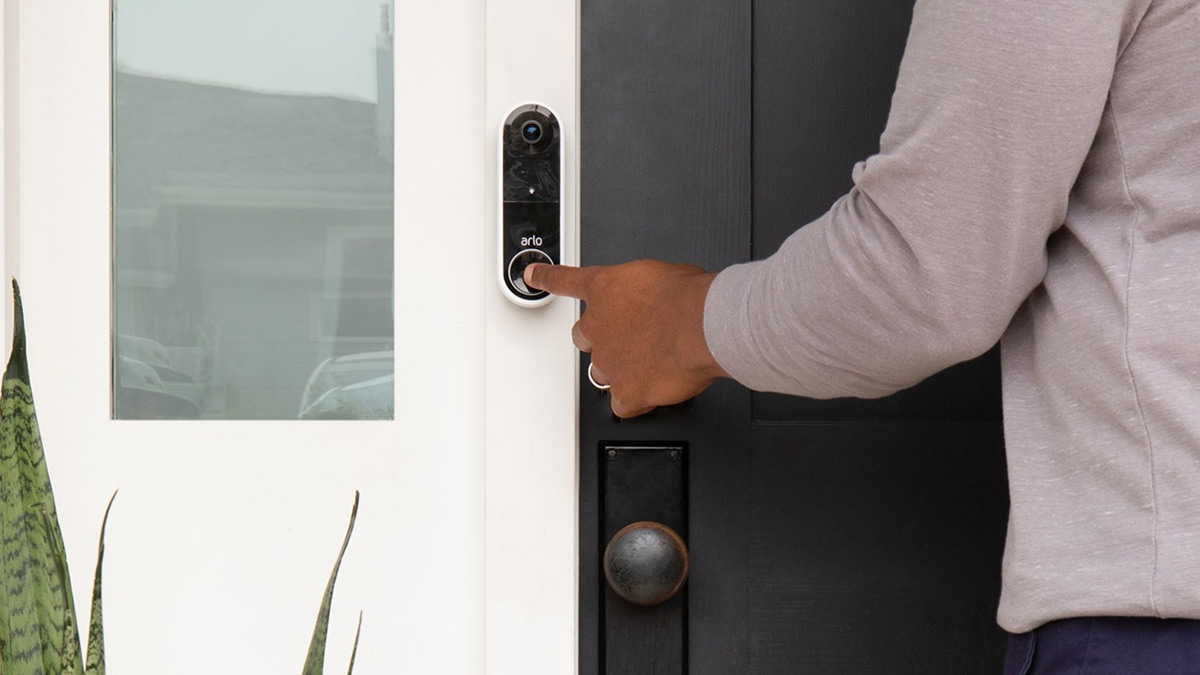 While doorbell cameras are nothing new, the Arlo Essential Wireless Video Doorbell is my favorite of all the ones I have tested, and it's the one I use at home. With a video doorbell, you get an instant notification on your phone when anyone comes within range of your front door, with a 15-second video clip showing you who's there, whether it's UPS / FedEx delivering a package, or a shady person trying to steal something or break into your house.
The biggest selling point for the Arlo is that it's wireless and uses a rechargeable battery (good for 6 months), so you don't have to mess with power/wiring. It also offers a wider 180° viewing angle (allowing you to see a person from head to toe or a package on the ground), HD video with HDR, night vision, smart alerts, two-way audio / pre-recorded messages, a built-in siren, and more. And it's designed to stand up to the elements, whether it's heat, cold, rain or sun. In my opinion, it's well worth the $199.99 price tag for the peace of mind it offers.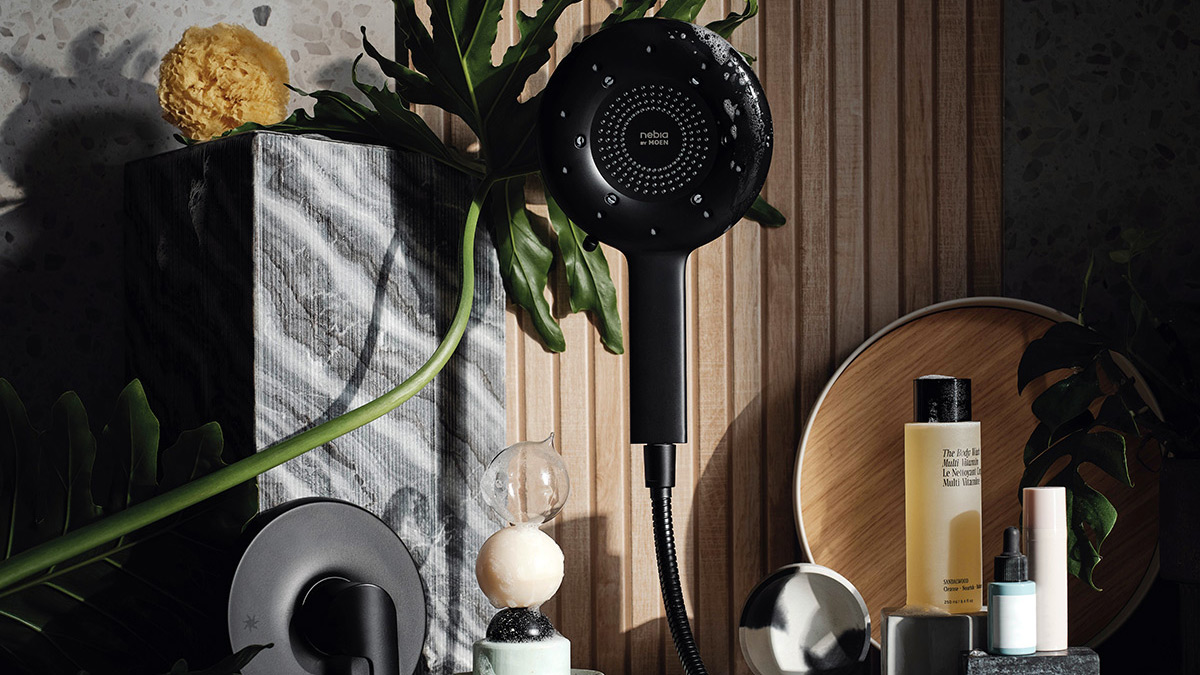 Looking for a gift that'll have them feeling nice and relaxed? You could get them a gift card to their favorite spa for a massage, or you could bring the spa experience home to them with the Nebia by Moen Quattro luxury showerhead. This innovative showerhead was engineered for optimal warmth, rinsing and body coverage, offering a superior shower experience through atomization, the process of breaking up water into tiny droplets. It feels simply amazing!
Unlike other water-saving showerheads on the market, the Nebia by Moen Quattro somehow manages to deliver a high-pressure showering experience while using half as much water. It offers four spray modes (Angel Hair, Hard Spray, Super Saver, and Soft Spray), and it delivers that luxury showering experience that you often find in high-end hotels and spas. The Nebia by Moen Quattro sells for $119, and it's sure to make someone on your list very happy. (Nebia is offering 20% off SITEWIDE, now through the end of the year with code decemberrain2021)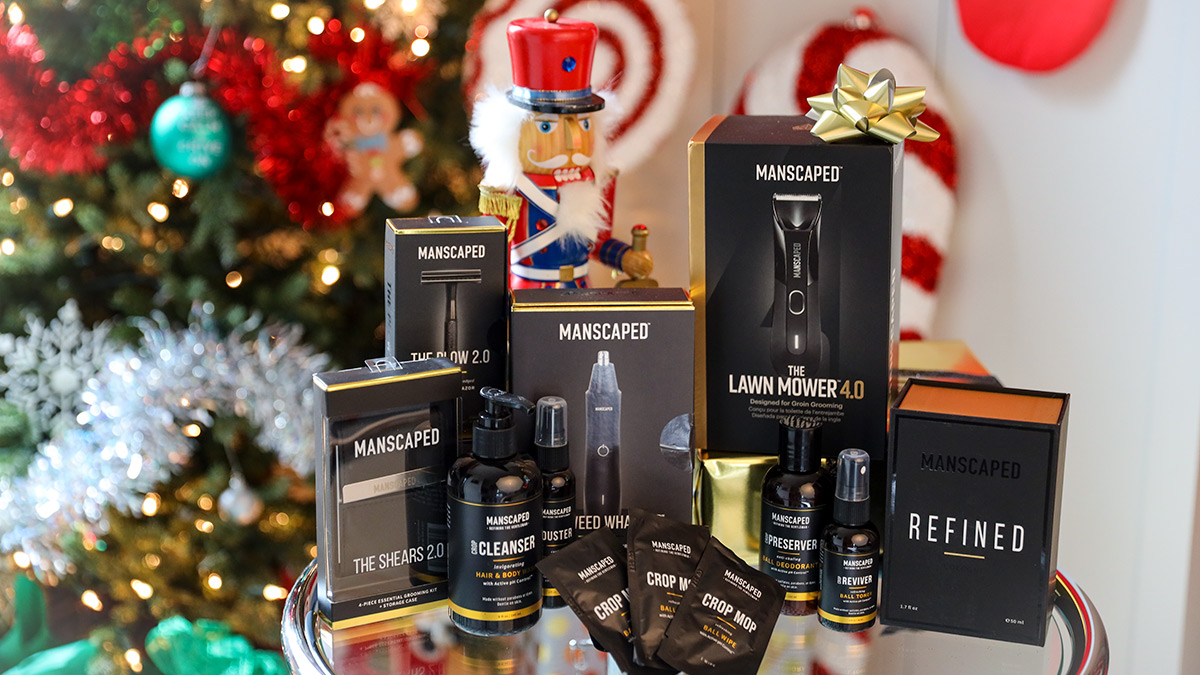 #Ad: Looking for the perfect gift for your partner this holiday season? We have got the perfect package for his perfect package – The Performance Package by MANSCAPED. This luxury grooming kit features their brand-new Lawn Mower 4.0 trimmer, which features advanced SkinSafe technology and cutting-edge ceramic blades to reduce grooming accidents down there, a new multi-function on/off switch that can engage a travel lock, AND it's waterproof!
The Performance Package also includes their Weed Whacker nose and ear hair trimmer, along with MANSCAPED's Crop Preserver ball deodorant and Crop Reviver ball toner. Both of these are vegan, cruelty-free, dye-free, sulfate-free and paraben-free, so you can rest assured that your man's manhood is in good hands. MANSCAPED is even throwing in two free gifts, a pair of MANSCAPED boxers and a sharp looking travel bag.
We've partnered with MANSCAPED to bring our readers an exclusive deal – Get 20% off + free shipping by going to https://manscaped.com/guysgab. This holiday season, get your man a gift that both of you will enjoy!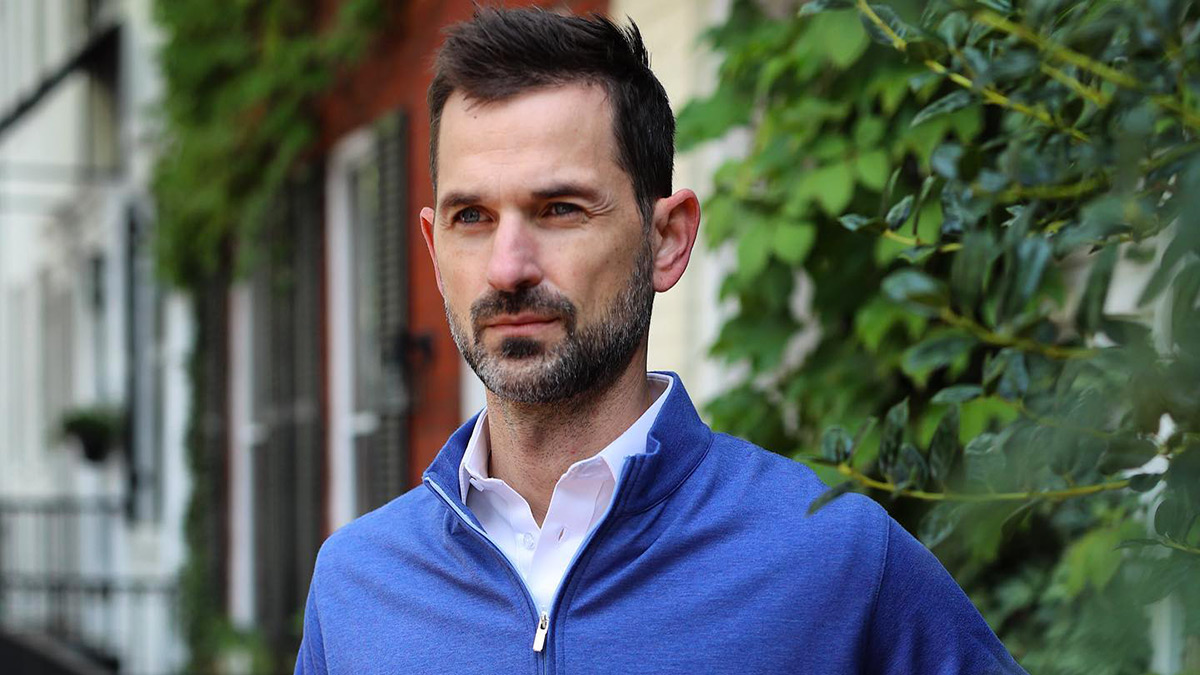 If your guy's normal dress attire looks like this, then consider getting him a dress-collar polo from Collars & Co.. What's that, you ask? Essentially, it's a comfortable, 4-way stretch, short-sleeved polo shirt with a structured dress collar, allowing you to pull off that polished, layered look without being uncomfortable or overly hot. You can throw a sweater on over it or a tie and jacket to be comfortable for work, a date or zoom call.
Collars & Co. has a variety of colors, patterns and collar styles to choose from, like an English spread, cutaway and an oxford button down. It's honestly a pretty genius idea, and it's crazy that nobody thought of this sooner! Pricing starts at $64.99, and they've got some specials going on for the holidays.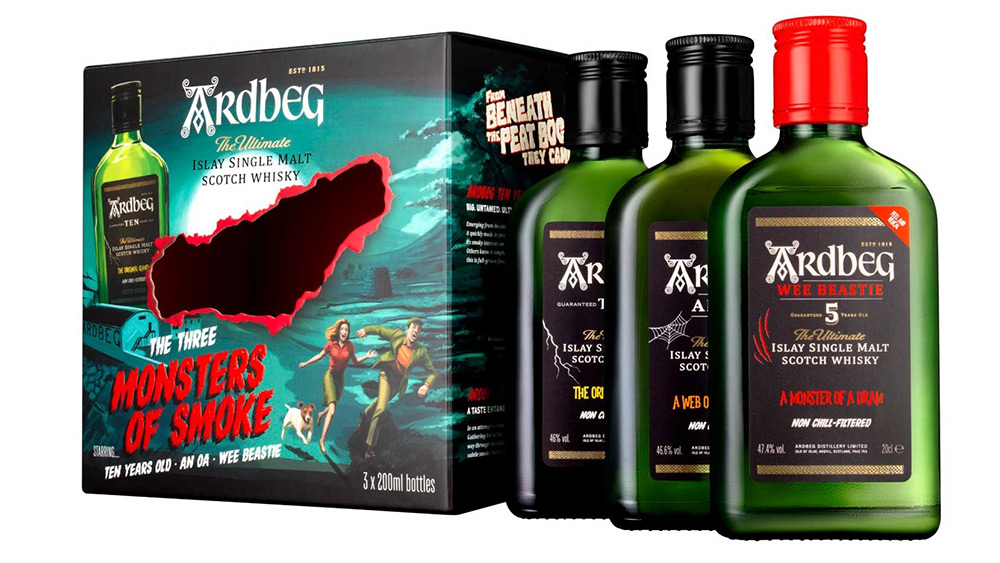 Got a whisky connoisseur on your list? Ardbeg's been called "as close to perfection as makes no difference" by whisky lovers around the world. In the past ten years, six different Ardbeg expressions have won prestigious titles including World Whisky of the Year, Scotch Whisky of the Year and World's Best Single Malt. Needless to say, they know what makes a great whisky!
Ardbeg recently released their new Monsters of Smoke trio pack, which includes three 200 ml bottles of whisky from Ardbeg's Core Range – Ardbeg Ten Year Old, Ardbeg Wee Beastie and Ardbeg An Oa. Ten Years Old is the original giant – supremely smoky, it has stalked the whisky world for decades, unleashing its smoky intensity on all who encounter it. Wee Beastie is a monster of a dram – the youngest of its kind at just 5 years old, it's a feisty young creature with a formidable bite. Finally, An Oa is a complex whisky that sits in a web of flavor notes, while sweet and subtle smoke scuttles all over the palate.
The Monsters of Smoke Trio pack is a great gift for someone who misses the magic of Islay and the people who make Ardbeg a truly special place or for someone who wants to explore peated whisky but doesn't want to make a commitment to a 750ml bottle.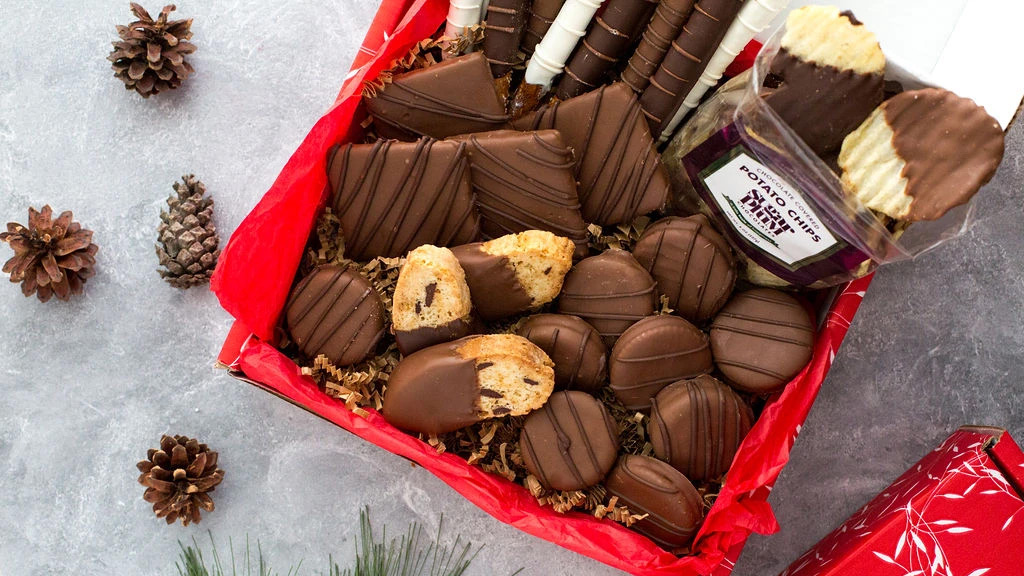 For over 25 years, mother and son duo Frann and Neil Edley have made it their mission to work together and bring a little more sweetness into the world with Sugar Plum Chocolates, offering premium chocolates and confections. Using only the finest of ingredients for their delectable treats, generations of customers have trusted Sugar Plum with all of their snacking and gift-giving needs. All of their delicious gourmet treats are lovingly hand-crafted and made from their bakery and kitchen in Kingston, PA.
Sugar Plum offers a variety of Christmas gift baskets that are sure to please, like the Chocolate and Chips Gourmet Chocolate Gift Assortment, which includes a half-pound portion of their hand-dipped chocolate-covered potato chips (a classic sweet and salty combo), along with 4 chocolate-dipped peanut butter cookies, 5 chocolate-dipped sandwich cookies, 3 chocolate-dipped biscotti, 4 chocolate-dipped graham crackers and 9 chocolate-dipped pretzel logs. This delicious gift set serves 5-7 people and costs $69.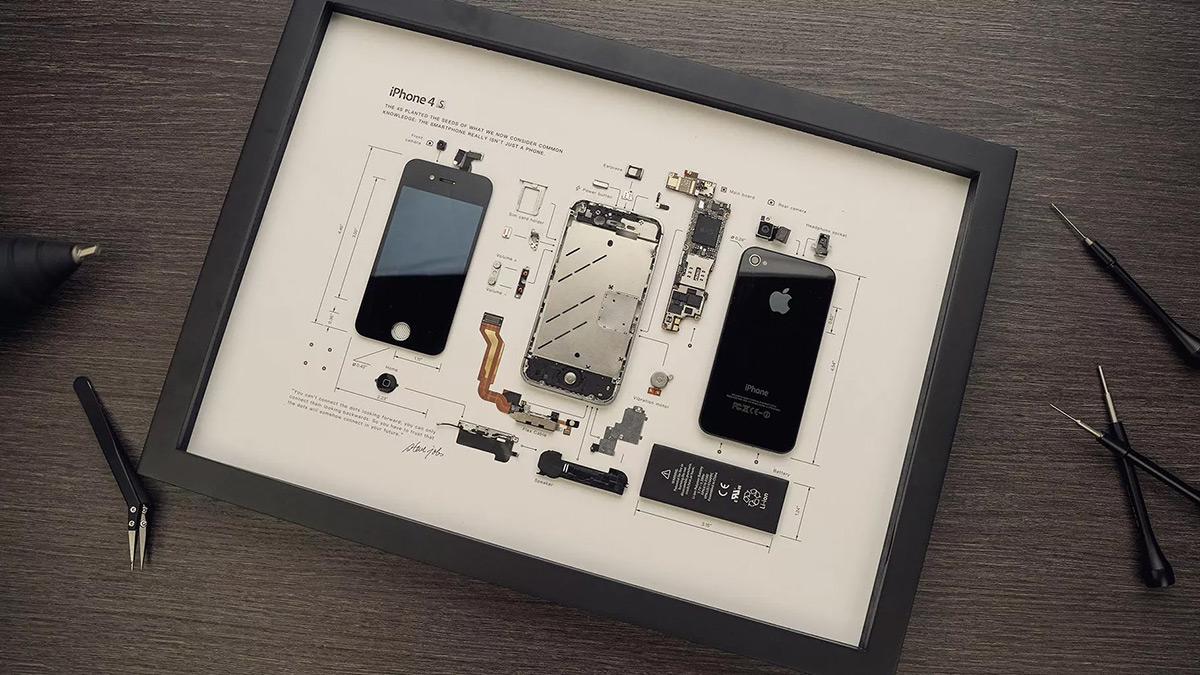 If you've got someone on your list who is into technology and design, then you've got to check out Grid Studio. These guys scour the market looking for old phones and such that are slowly disappearing or have been forgotten. They're then deconstructed, the parts cleaned to look like new, and then they're put them back together in a collage-style form, turning them into a tale of smart phone generation with value of art.
As you can see, the reassembled products are framed in polished and varnished natural wood, perfect to hang up in your office as a statement piece. Most of their pieces are deconstructed Apple products (older iPhones, iPod Touch, Apple Watch), but they also have a few Samsung and Nokia phones, along with some portable gaming consoles. Their products are works of art, and I'm definitely going to get one of these to hang in my office soon.
—
Hopefully one of these suggestions will click with you. And if not, you can always stick with a "safer" gift choice, like a bottle of his favorite alcohol, tickets for an upcoming sporting event or concert that he'd like to attend, or whatever gadget (tablet, headphones, earbuds) that he's had his eye on.
Christmas is Saturday, December 25, 2021, so don't delay!