The 2016 Guys Gab Holiday Gift Guide!
Can you believe that Christmas is right around the corner? Of course, if you're anything like us, you probably haven't even started your holiday shopping yet! But not to worry, because wetre here to help with our annual holiday gift guide, which is chock full of suggestions for everyone on your list!
For The Tech Head
If you've got a tech head on your list, it can be a bit overwhelming trying to decide what to get them, as there is a virtual cornucopia of tech gadgets to choose from. Here are some options that are sure to please: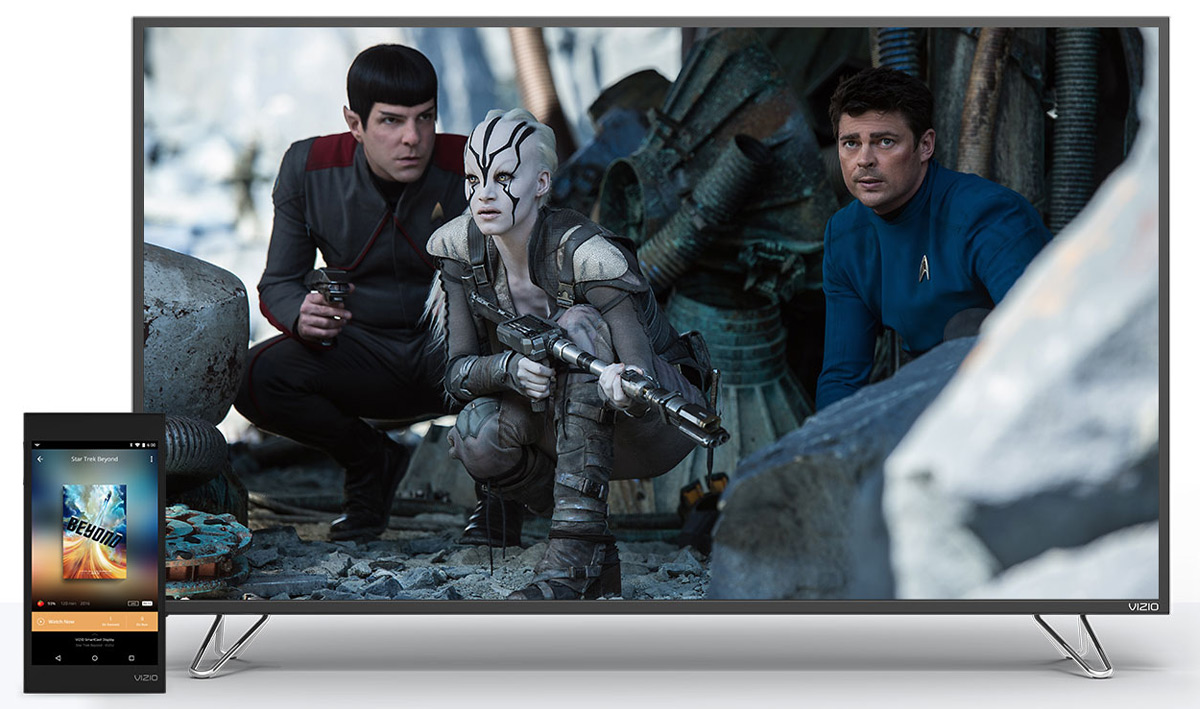 VIZIO SmartCast M-Series Home Theater Display Collection – The VIZIO SmartCast M-Series displays deliver incredible bang for the buck, with 4K Ultra HD resolution, HDR w/ Dolby Vision support, full-array LED backlighting, along with a tablet remote and Google Cast built in. We absolutely love our VIZIO M50-D1 and couldn't be happier with it. Prices start at $850 for the 50″ TV and go up to $2000 for the 70″ TV, though you can find them for even less in stores.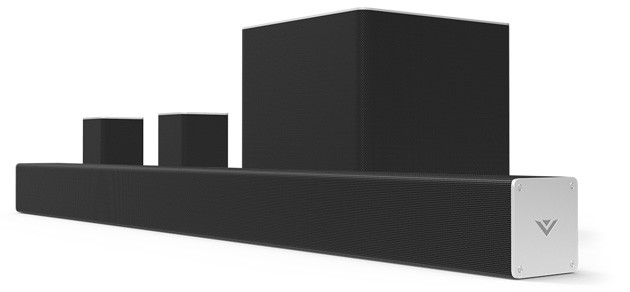 If the person you are shopping for already has a perfectly good TV, upgrade their viewing experience with a VIZIO SmartCast Sound Bar System. Sound bars accentuate your big screen with dramatically enhanced sound and thunderous bass crafted into a slimmer minimal design. With dynamic audio quality and deeper bass, you're ready for an enriched entertainment experience!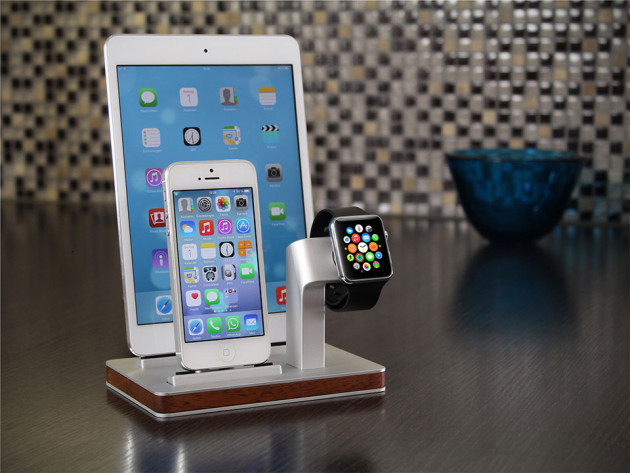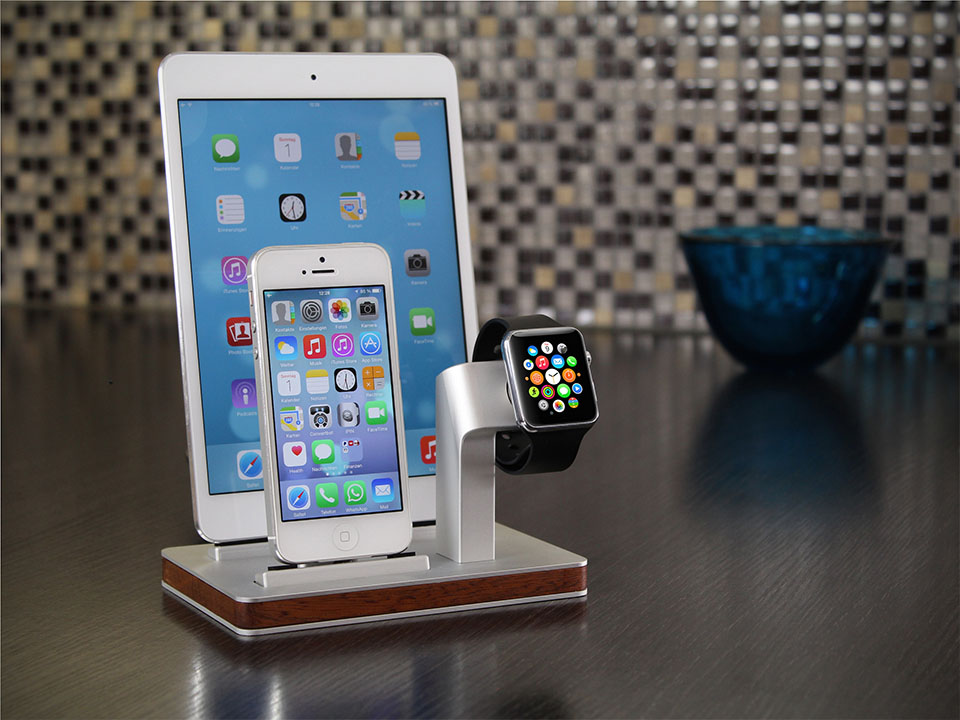 Apple released a slew of new wares this year, including the iPad Pro, iPhone 7 and Apple Watch Series 2. As with all things Apple, these represent the gold standard in their respective niches, and anyone would be lucky to receive any one of these gifts. Are you looking for a tablet that's slightly smaller and more affordable? You can pick up a refurbished iPad Mini 4 16GB WiFi for just $279 from Walmart!
If the person you're shopping for is on team Android, the LG V20 and LG G5 are both great smartphones in their own right. And if you're looking for something a little easier on the wallet, the LG K3 is a steal at just $80.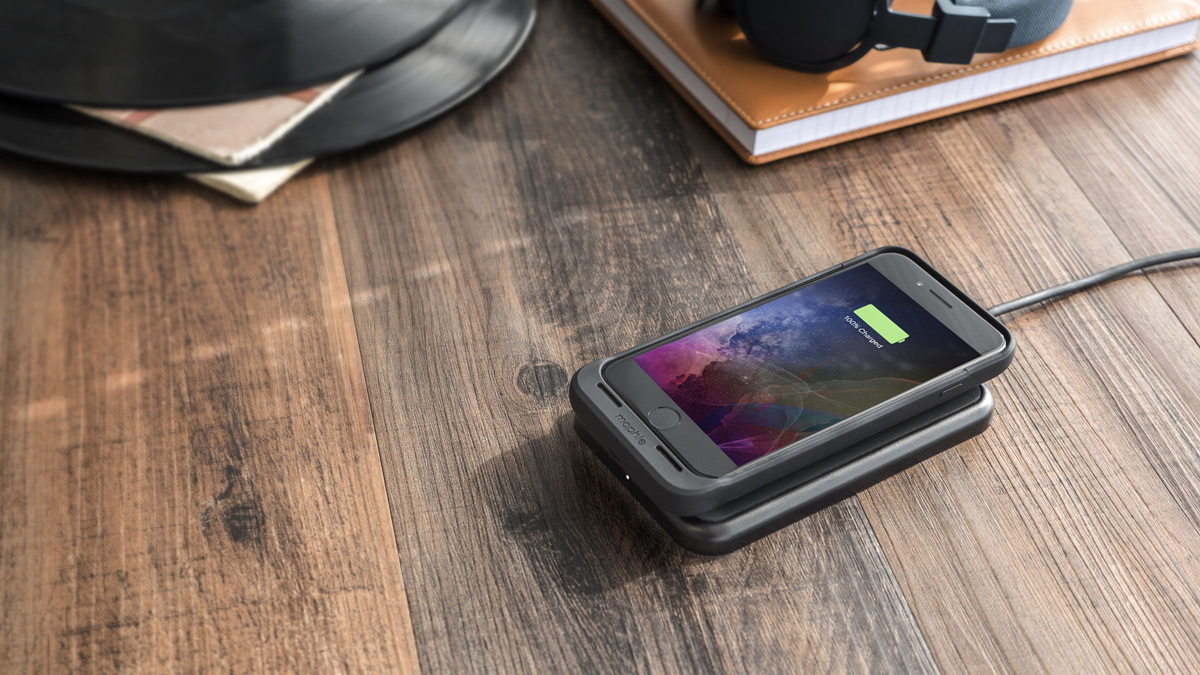 Since nobody wants to run out of juice while on the go, consider picking up some accessories from mophie. The juice pack air case for the iPhone 7 protects your phone while extending your battery to a total of 27 hrs with the push of a button. Happy with your case but need a little extra juice on the go? mophie powerstation external batteries delivers reliable power with a slim, elegant feel, and is capable of quick-charging all of your devices and gadgets.
For The Photographer
Drones were all the rage this year, and for good reason. They're super easy to fly, capture amazing footage, and they're just plain cool. GoPro finally got into the drone game with their GoPro Karma, who's big selling point was the fact that it could be folded for easy storage. Not to be outdone, DJI introduced their DJI Mavic Pro, which offers comparable (if not better) features to the Karma, along with a decade of experience in the drone space.
Yuneec took a different approach with their new Yuneec Breeze drone, which emphasizes ease of use and the ability to capture the ultimate selfies no matter where your adventure takes you. Lastly, the Aerix Drones Black Talon is a great little palm-sized FPV racing drone for those looking to have some racing fun without breaking the bank.
For The Grill Master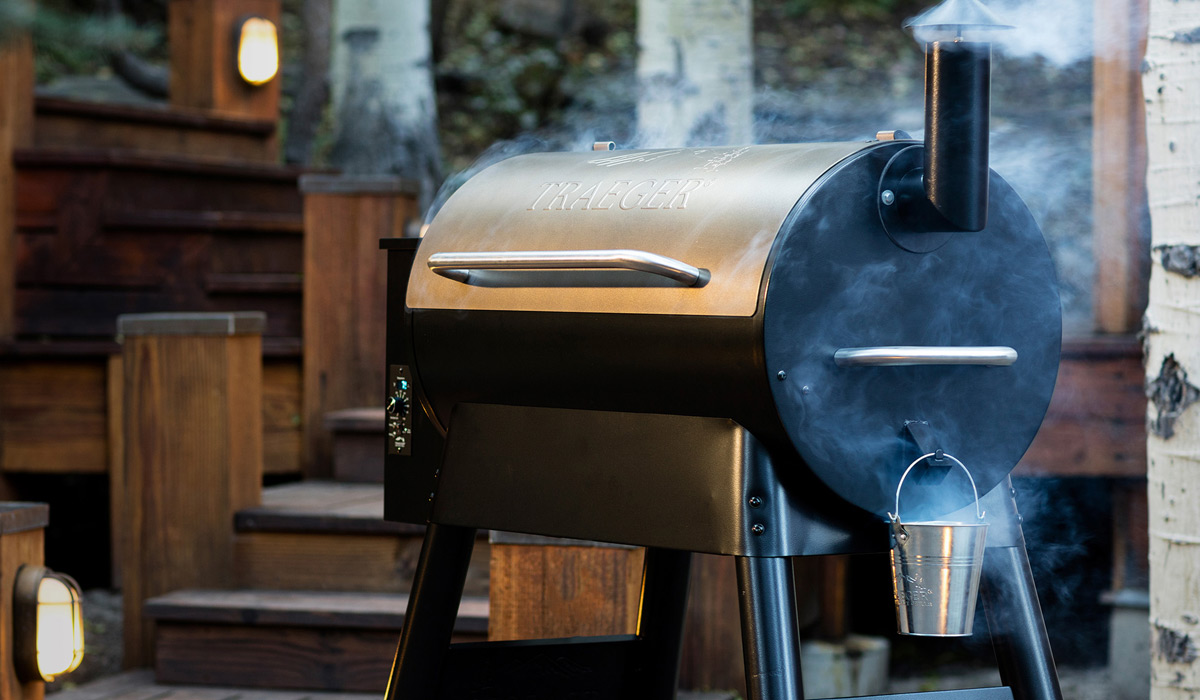 If your guy is serious about grilling, the Traeger Grills Pro Series 34 should be at the top of his list. This wood-fire grill uses an induction fan to circulate rich, hardwood smoke throughout the cook chamber for even heat and epic flavor distribution. The new Digital Pro Controller rocks Advanced Grilling Logic, which maintains a +/- 15 degree F temperature control to guarantee precision grilling. If he's ready to take his BBQ game to the next level, get him a Traeger!
For The Foodie
Allen Brothers supplies the best steakhouses and restaurants with the highest quality prime steak that money can buy, and it's the perfect gift for any meat lover. Established in 1893, the Allen Brothers' legacy is built on their commitment to providing only the highest-quality products, hand-selecting each cut of meat and aging it to perfection.
We recently had a chance to try out their USDA Prime Filet Mignon and USDA Prime Bone In Ribeye, and it was love at first bite. Even my father-in-law, a chef for 20+ years, said that this was one of the best steaks he ever had. It's expensive for sure, but you get what you pay for!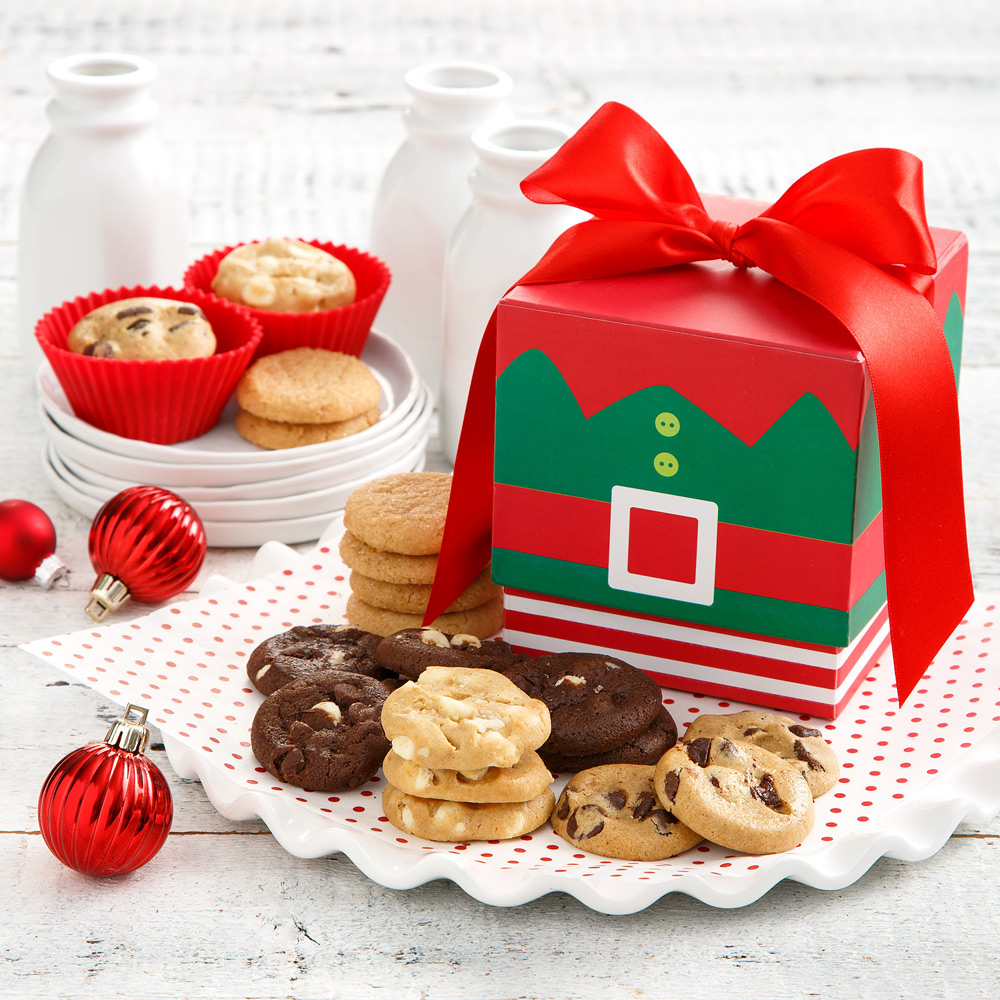 Sweeten up the holidays with Mrs. Fields! With a selection of tasty treats to choose from that are guaranteed to satisfy even the most discerning sweet tooth on your list, Mrs. Fields' nostalgic cookies, cakes, chocolate covered pretzels, brownies and more will be a fan favorite among friends, family and co-workers. And while you're at it, why not order a little something for yourself as well. 🙂
Got a jerky lover on your list? Stuff their stocking with a bag of People's Choice Beef Jerky, or hook them up with a delicious curated jerky box.
For The Home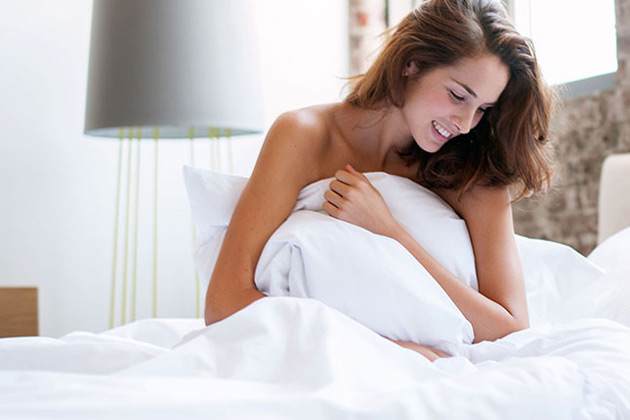 If you live in a colder climate, stay warm this winter with Brooklinen's all-season down comforter. Unlike other comforters which weigh you down, this one finds the perfect balance of weight and warmth. Hand-made in the Hutterite communities of Northwest Canada, this super-soft 500 thread count cotton sateen shell is filled with lofty 700 fill power white down for cozy, insulating warmth.
A word of warning.. This comforter is REALLY warm! If you don't need something quite that heavy, consider going with their lightweight down comforter instead.
For The Spirits Lover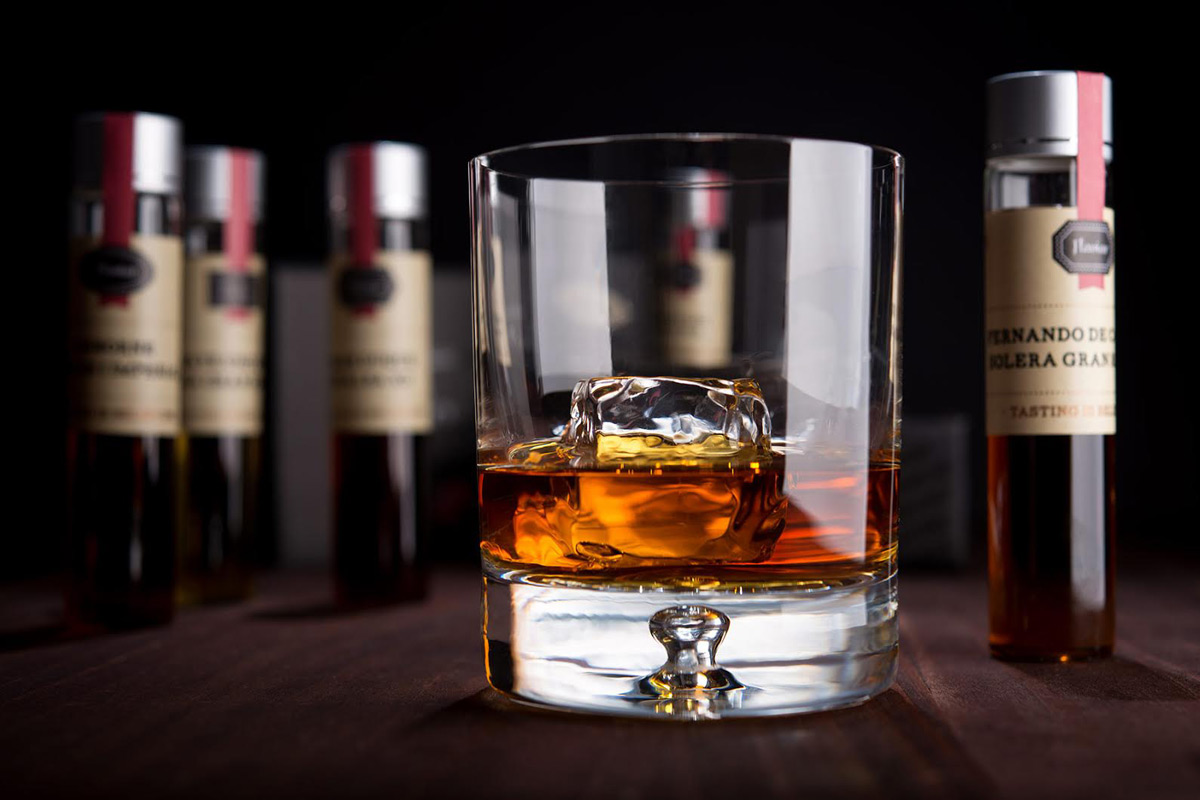 Flaviar is a fine spirits subscription box service that gives fellow spirits enthusiasts a way to experience an ever-changing collection of craft and premium spirits from across the globe, expertly curated from 15,000 bottles of whiskey, bourbon, gin, cognac, rum and other spirits. Because lets face it, there's nothing worse than wasting $30+ on a full-size bottle that you end up hating.
Every quarter, members receive a complimentary Tasting Box that comes with a selection of drinks, tasting notes and instructions on how to taste. They pick the drinks to showcase the flavor range of each category, allowing you to develop your own personal taste and make the right purchases. In addition, once a month, the Flaviar Vault opens to reveal extremely rare and hard to find spirits, available only to Flaviar members.
For The Eco-Conscious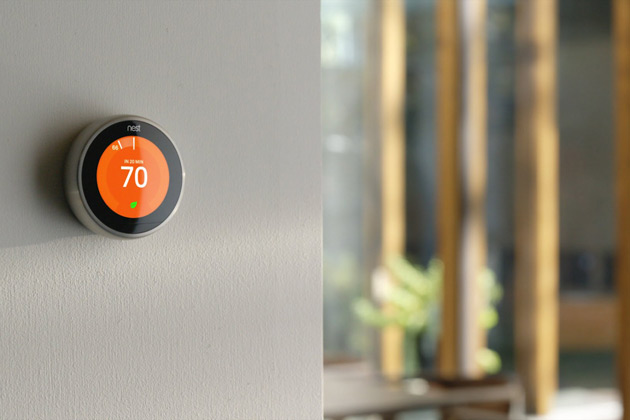 The 3rd generation Nest Learning Thermostat is best yet. This thermostat learns what temperature you like, and adjusts accordingly. Connect it to your phone and you can control it from anywhere. The Nest Learning Thermostat can also detect when you're away, setting itself to an Eco Temperature to save energy. Saving energy and cutting costs is the best gift you can give.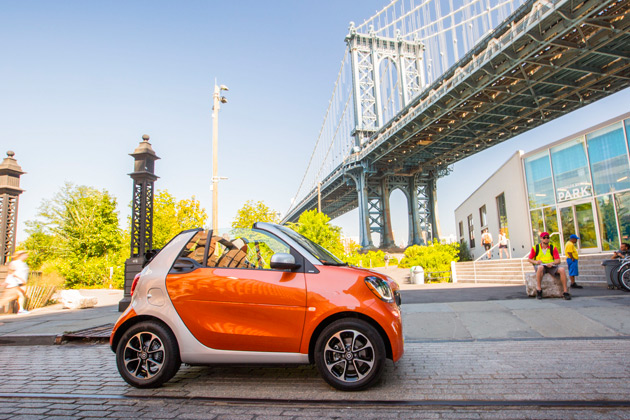 Treat them to style that is "smart" this holiday season. Besides having a combined fuel efficiency rating of 35 mpg, the 2017 smart fortwo coupe (starting at $14,650) is the most efficient of any 2-seater or subcompact car as rated by the EPA. And for those of you who like the wind in your hair, the 2017 smart fortwo cabrio (starting at $18,900) is the most affordable new convertible on the market.
—
So there you have it.. Hopefully this gives you some ideas. If you have an specific questions, be sure to leave us a comment below and we'll get back to you ASAP.
Happy Holidays!