The 2015 Guys Gab Holiday Gift Guide!
Can you believe that Christmas is right around the corner? Of course, if you're anything like us, you probably haven't even started your holiday shopping yet! But not to worry, our annual holiday gift guide can help you find the best gifts for men or women, family or friends. Our guide features suggestions for everyone on your list!
For The Tech Head
If you've got a tech head on your list, it can be a bit overwhelming trying to decide what to get them, as there is a virtual cornucopia of tech gadgets to choose from. Here are some options that are sure to please: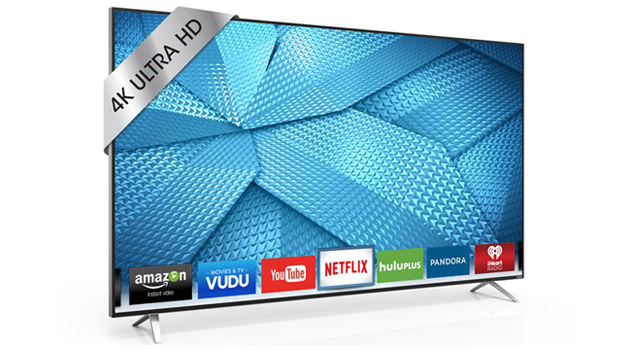 VIZIO M-Series 4K Ultra HD Smart TV Collection – The VIZIO M-Series Full-Array LED Smart TVs deliver incredible 4K UHD picture quality, powerful performance and beautiful design, all driven by an ultra-intuitive Smart TV experience that makes UHD streaming simple. M-Series offers a variety of popular apps with Ultra HD streaming content and Internet radio at your fingertips.
Prices start at $550 for the 43″ TV go up to $4000 for the 80″ TV. (If you don't need 4K Ultra HD, save a few bucks by going with one of their E-Series Smart TVs instead)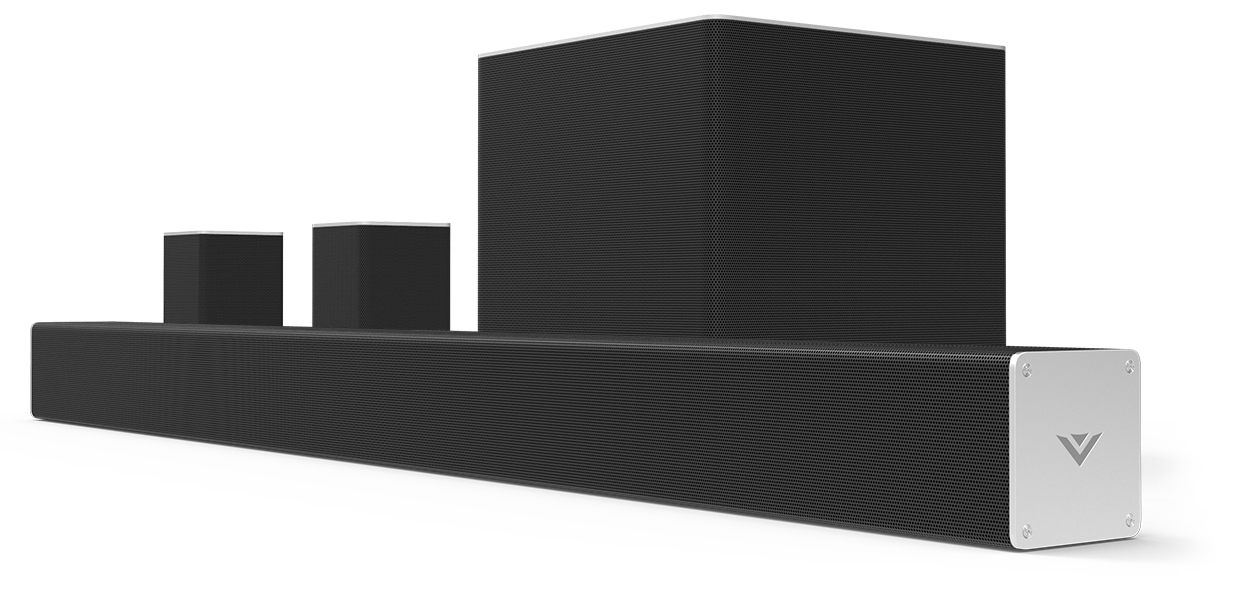 If the person you are shopping for already has a perfectly good TV, upgrade their viewing experience with a VIZIO 2015 5.1 Sound Bar System. VIZIO Sound Bars accentuate your TV with incredible sound quality and thunderous bass crafted into a clean minimal design. Plug and play with a simple setup, built-in Bluetooth and an intuitive remote — all for an astonishing value. The 40″ VIZIO Sound Bar is currently on sale for $229.99, which is a screaming deal!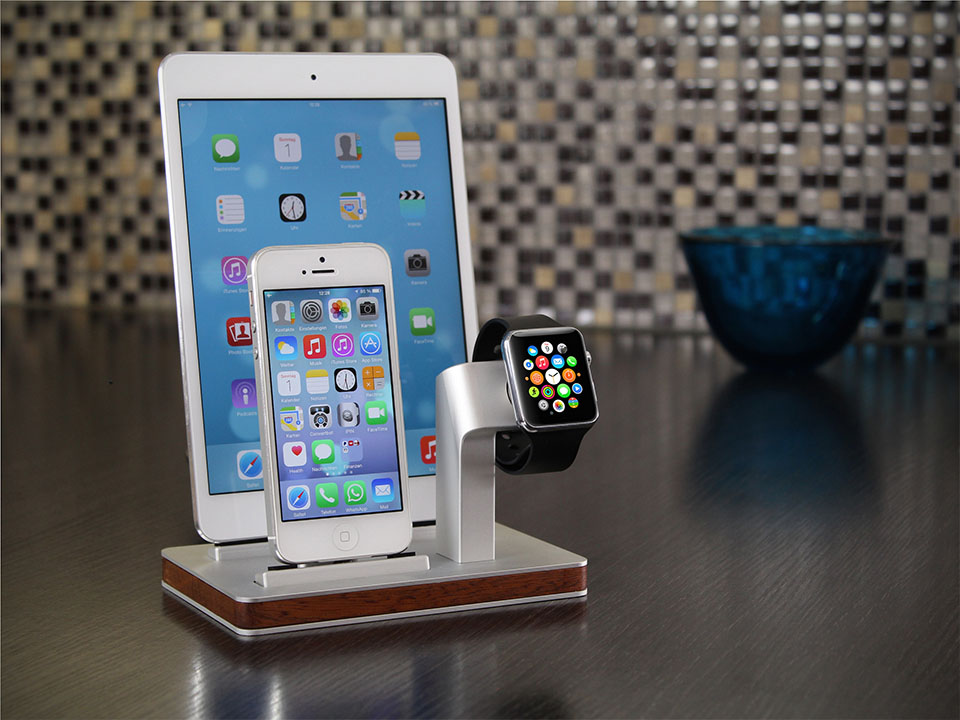 Apple released a slew of new wares this year, including the iPad Air 2, iPhone 6S and Apple Watch. As with all things Apple, these represent the gold standard in their respective niches, and anyone would be lucky to receive any one of these gifts. Are you looking for a tablet that's slightly smaller and more affordable? You can pick up an iPad Mini 2 16GB WiFi for $199 from Walmart!
If the person you're shopping for is a die-hard Android person, the LG V10 is one heck of a smartphone, with military grade durability, and a camera that's out of this world!
Don't want to run out of juice while on the go, consider picking up some accessories from mophie. The juice pack reserve case pulls double-duty for the iPhone 6, protecting the phone while giving users an additional 60% of battery life. And mophie powerstation external batteries delivers reliable power with a slim, elegant feel, and is capable of quick-charging all of your devices and gadgets.
For The Kid At Heart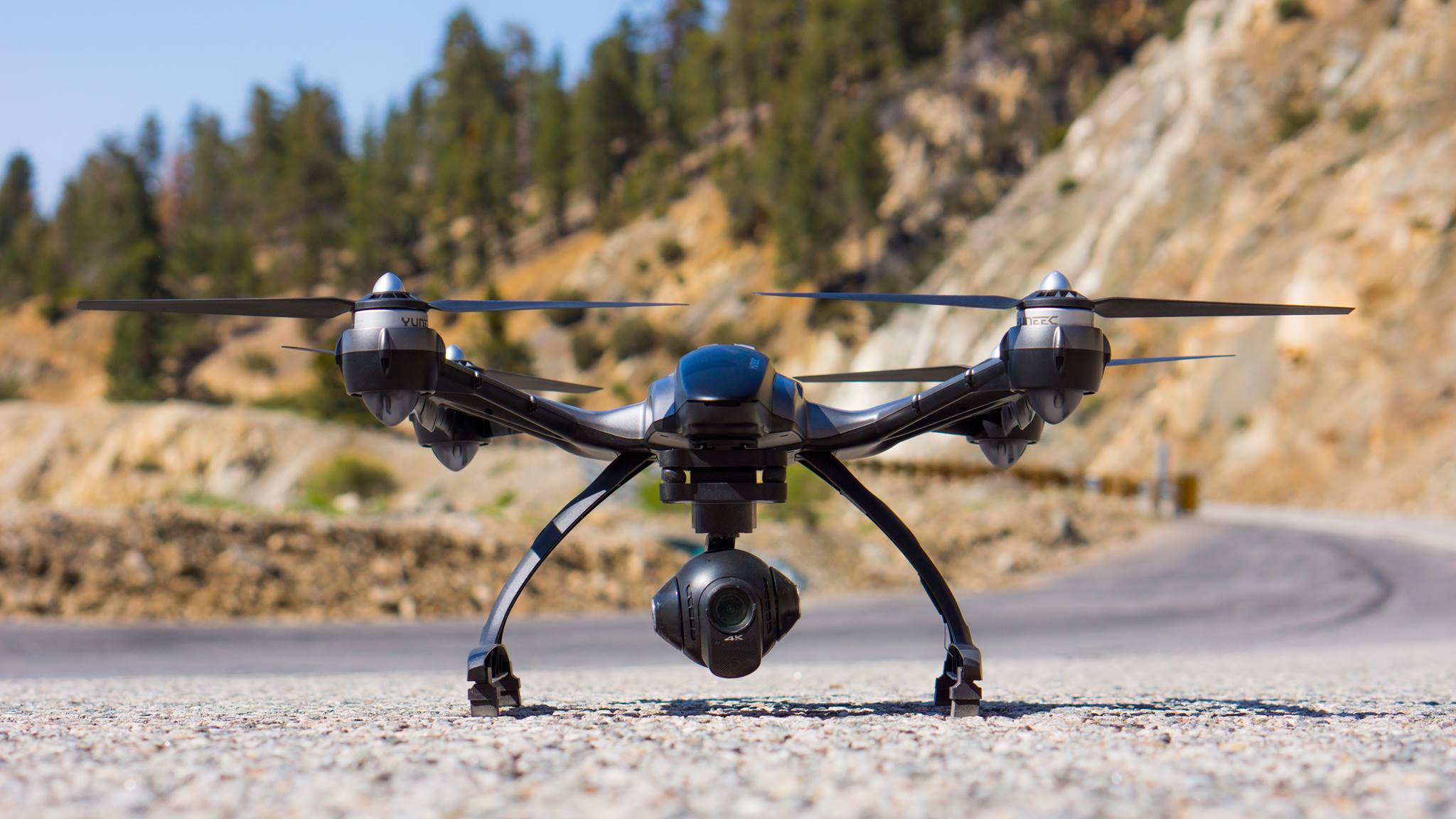 Drones are all the rage right now, and the Yuneec Typhoon Q500 4K is the crème de la crème. The Typhoon Q500 4K delivers unparalleled 4K video quality and 12MP still images thanks to its three-axis anti-vibration gimbal camera and optimized fixed focus lens, and it's incredibly easy to fly. At $1200 it's not exactly cheap, but it's well worth it if you're looking for a top-of-the-line drone.
Too rich for your blood? Swann recently launched a new 'Xtreem' line of remote-controlled drones that offer great value and hours of funs for both kids and adults.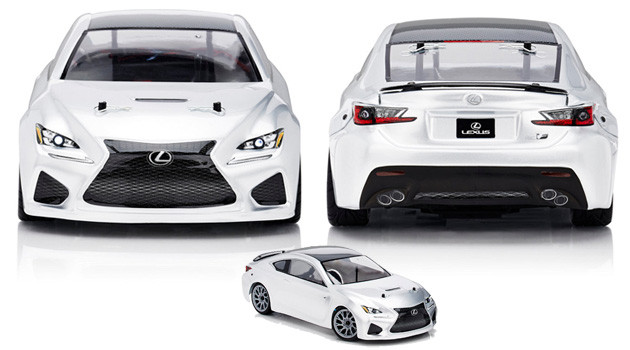 And speaking of remote-controlled fun, Lexus has the perfect gift for that car-lover on your list, a Lexus RC F Remote Control Car, just like the one shown in Lexus' Super Bowl ad earlier this year. Created exclusively for Barneys, this limited-edition R/C car is a 1/10th scale, high-performance vehicle is built on an all-wheel drive Apex chassis and driven by the powerful Reedy 3300k V 540 brushless motor. High-grip racing tires wrapped around 20-spoke rims and detailed brake components complete the aggressive look.
The Barneys-only edition car comes in silver with black accents and features fully operational LED headlights and taillights. The vehicle is fully assembled and ready-to-run with batteries included. This specialty holiday gift item is only available on Barneys.com and in-store for $350, while supplies last.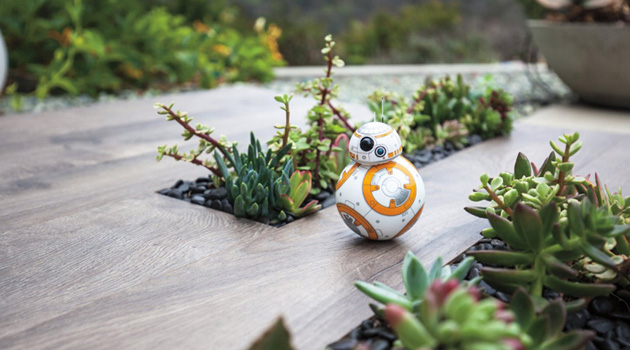 Star Wars fans have been scooping up Sphero BB-8 Droids as fast as they become available, making it this year's must-have gift. The app-enabled BB-8 has something unlike any other robot – an adaptive personality that changes as you play. Based on your interactions, BB-8 will show a range of expressions and even perk up when you give voice commands. Set it to patrol and watch your Droid explore autonomously, make up your own adventure and guide BB-8 yourself, or create and view holographic recordings.
It's now possible to explore the galaxy with your own trusty Astromech Droid by your side. BB-8 is more than a toy – it's your companion.
For The Gamer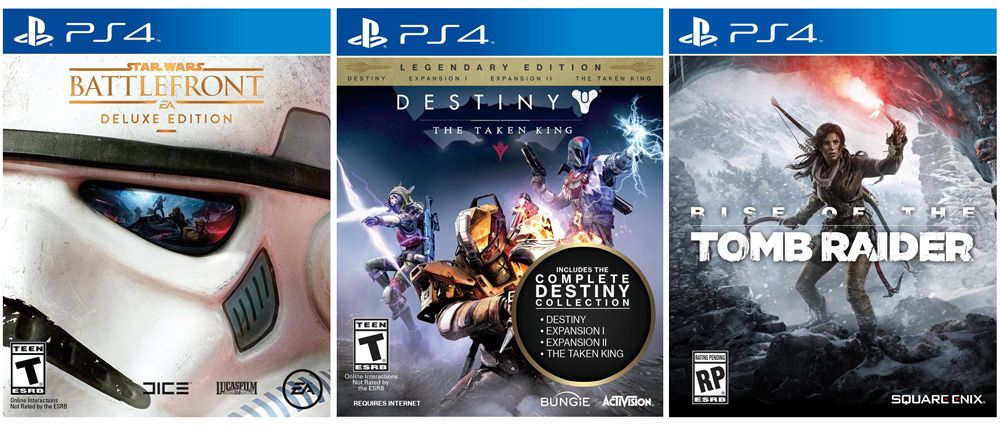 If you've already got the console and just need some games to put under the tree, you can't go wrong with any of these picks:
For The Music Enthusiast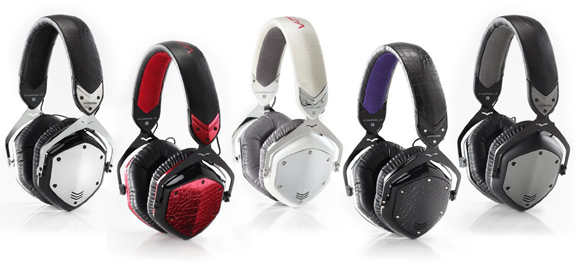 These days, everyone's listening to music on the go. But just cause you're on the move doesn't mean that you don't deserve good clarity and sound output. We're featuring a variety of headphones and earbuds, and we're sure that one of them should resonate with that music lover on your list.
SOUL Electronics Pulse – Perfect for use while training, running or exercising, this ultra-light (weighs just 0.6oz) reversed fit earphone is paired with a high performance lightweight cable that tightly wraps around your ears guaranteed to stay on no matter what, and the washable silicon body protects against water and sweat. The SOUL Pulse retails for $49.99.
V-MODA Limited Edition Zn – V-MODA's all-new Zn in-ear headphones offer unrivaled sound quality and unmatched durability in an elegant Italian design for modern and mobile audiophiles. The Zn is packed with luxurious yet impossibly durable materials designed to produce the best headphones in its class, and it is organically tuned to appeal to fans of all musical genres. At $180, these in-ear headphones outperform models costing twice as much!
V-MODA Crossfade Wireless – We didn't think V-MODA could improve on their Crossfade LP headphones, but they did.. By cutting the cords and giving listeners a true hybrid listening experience, without sacrificing their award-winning sound quality! The result is an on-ear headphone that's versatile enough to be the everyday audio weapon of choice for music professionals, audiophiles, gamers and savvy consumers, alike. At $300, we'd say this is a no-brainer for any audiophile on your list.
For The Grill Master
If his grill is looking a little rough, consider picking up a Char-Griller Duo Black 3-Burner Liquid Propane Gas Grill from Lowe's. It's perfect for any grilling enthusiast, with a liquid propane gas grill to fire up quick things like burgers and hotdogs and a charcoal grill for ribs, steaks, and the likes. You get 1,260-sq in total cooking area, with three 40,800-BTU main burners and one 12,000-BTU side burner. And with 2 built-in temperature gauges, you can easily monitor heat levels. What more could you ask for?
Already got a perfectly good grill? Then how about this grill essentials gift box, which includes all the pro tools and accessories he needs to make every BBQ a hit. It comes with a Weber Original grilling tool set, Char-Broil basting kit, Cowboy Charcoal hickory wood chips, Weber heat-resistant grill mitt, Weber meat thermometer, and a handle mount grill lamp. All for just $73.98.
Still not sure what exactly to get him? You can never go wrong with a Lowe's gift card.
For The Home
Brooklinen is a New York-based company that sells luxury sheets (and pillowcases and duvets) with neutral colors and patterns designed specifically for guys, at very affordable prices. These are some of the most comfortable sheets that I've ever owned, and anyone would be lucky to get these!
The Stadler Form Otto fan is one of the most gorgeous floor fans you'll ever see. With its height-adjustable feet and three power levels, you'll never have to suffer through a stifling summer again. Plus, with its fetching bamboo frame that's both ergonomic and ecologically sustainable, the Otto fan is the perfect accent to any work or leisure space.
Perfect for anyone looking to simplify their routine, WEN Men's Hair + Body Cleansing Conditioner is infused with amber, bamboo, cardamom, and ginger root that has a unique universal formula replacing all cleansing and conditioning products including shampoo, conditioner, and body wash! And WEN Men's Hair + Body Oil aids in moisturizing, healing and soothing. This versatile blend makes a great shave oil, and hydrates from head to toe.
For The Wine Lover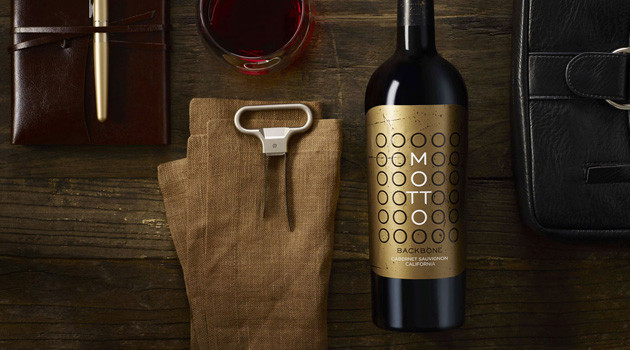 For the wine enthusiast on your list, pick them up a few bottles from MOTTO Wines. Their winemaking team offers a new take on California wine. They keep their wine lots separate throughout fermentation and aging. The final blends are determined right before bottling, once the wines have evolved to reveal all their true character and complexities. The resulting wines are dark and bold, yet fruit-forward.
—
So there you have it.. Hopefully this gives you some ideas. If you have an specific questions, be sure to leave us a comment below and we'll get back to you ASAP.
Happy Holidays!