The 2011 Guys Gab Holiday Gift Guide!
As the holidays fast approach, thoughts start to wander to dreams of travel, family, and holiday cheer. With so much to do from gifts to arranging plans, time can be precious. But fear not, we're here to lend a hand!
The Guys Gab's 2011 holiday gift guide contains expert advice, recommendations, and reviews for the perfect gifts for you and your family. We want to help take the stress out of holiday shopping.
1) Technology
Big-screen TVs, surround-sound systems, computers, tablets, digital cameras, cell phones, the list goes on and on. You can never go wrong with tech gadgets for that male on your list.
Big screen TV prices are dropping like crazy, and it's now possible to get a good 42″ 1080p Plasma for under $500. (A few years ago, it would have cost you $1000+)
I'm a big believer in buying the best set you can afford, as you're probably going to have it for awhile. When my TV crapped out last year, I replaced it with a Samsung PN50C680, a 50″ 3D Plasma HDTV. Samsung makes great HDTVs, and some of their higher-end TVs have Smart TV technology which is out of this world!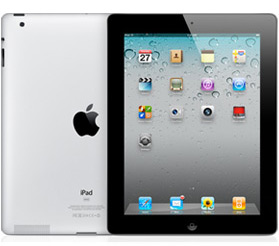 Tablets let you check your e-mail, surf the web, update your Facebook page, and play games like Angry Birds. For most people, that's all they do online anyway. Now you've got a lightweight alternative to a computer or laptop that's 100% portable.
We feel that the iPad 2 is the way to go! It's got the best user interface, the largest selection of apps, and the most accessories. Android tablets are quite a bit cheaper than the iPad, so that might play a big part in your decision making process. And pick up a Toddy Smart Cloth while you're at it, as tablet screens can get dirty REALLY fast.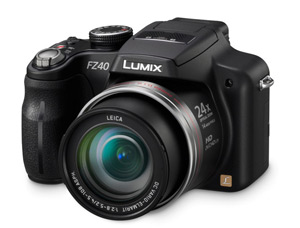 Digital Cameras make great gifts, and there are options for all budgets. If you're looking for a feature-rich camera with great picture quality and a HUGE zoom, you can't go wrong with the Panasonic Lumix DMC-FZ40 Digital Camera. It's a great camera for that amateur photographer in your family who doesn't mind carrying a larger camera around their neck.
If you're looking for something a bit more compact, the Samsung EC-PL120 is just the ticket. And it's an amazing bargain as well, costing just under $100! 14 MP, 5x Optical Zoom, and a 2.7″ LCD viewfinder. What more could you ask for?