My New TV: Samsung PN50C680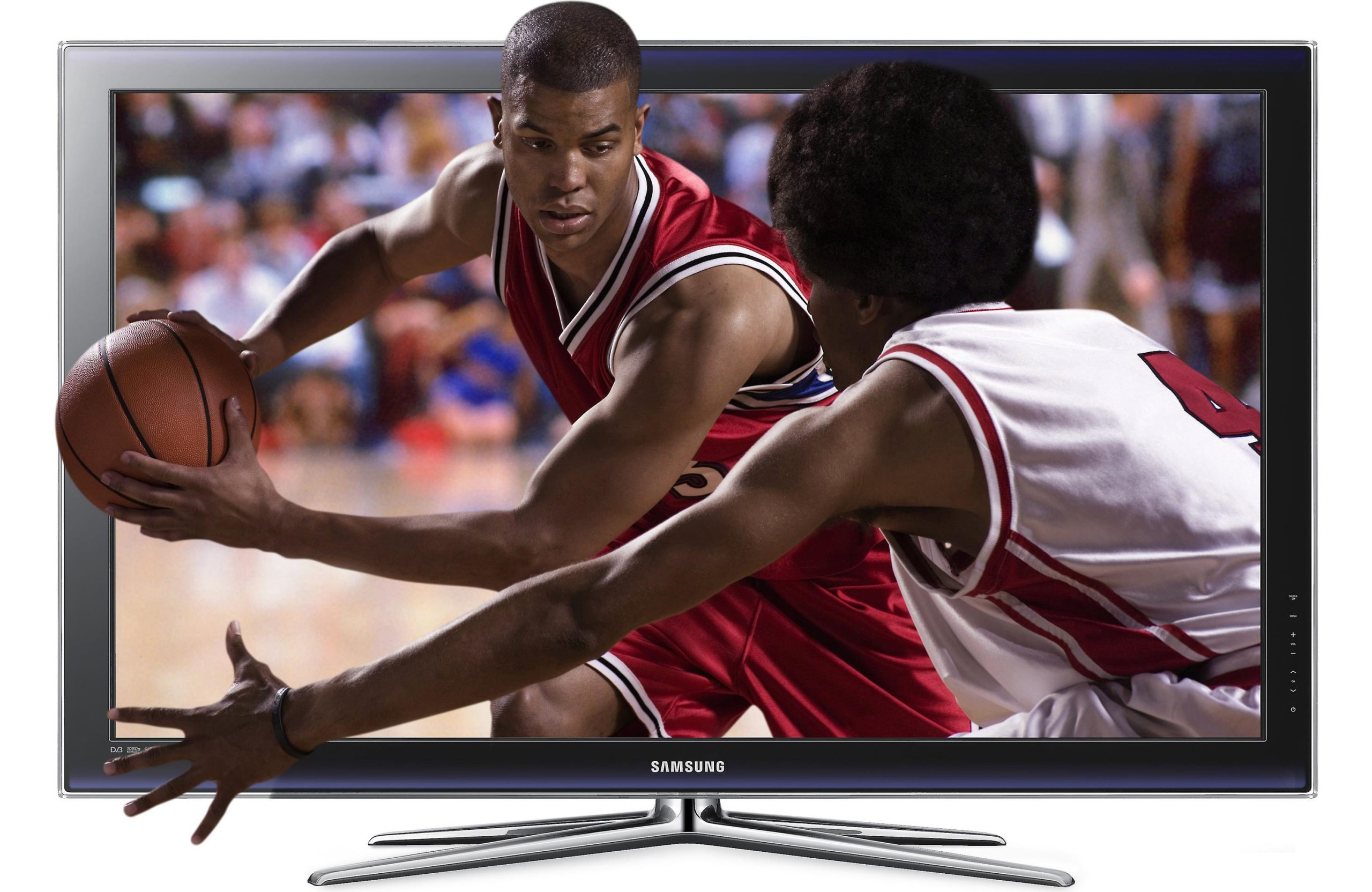 The flat panel televisions on display at CES 2011 were stunning reminders of how fast things are moving in this technology sector. More than just televisions, big screen flat panels are capable of bringing more detailed images of the outside world into living rooms than ever before. After spending a few days checking out the various TVs on display, decided that it was time to replace our aging Toshiba 55″ RPTV with one of these new 2011 models.
I'm a plasma TV guy, but some of the new LED/LCD TVs had me thinking otherwise.. Namely the Samsung D7000. But Toshiba claims to have a "glasses-free" 3D TV coming to market this year, which sounds pretty sweet! And then there's Panasonic, who unveiled Viera Connect, their new IPTV service that offers up VOD, gaming, social networking and fitness applications.
Unfortunately, the convergance board on my Toshiba gave out last month, and I needed to find a replacement TV ASAP. I wanted to take our Panasonic 42″ Plasma out of the bedroom, but the wife wasn't hearing anything of the sort. So began a week-long adventure to find a suitable replacement TV for our family room.
In the end, I decided on the Samsung PN50C680, a mid-level 50″ plasma set with 3D capabilities. The Panasonic TC-P50GT25 was also in the running, but ultimately lost out. Both sets cost around $1000, and both have great reviews.
So why did I pick the Samsung over the Panny? Thanks to a promotion at the time, the Samsung came with a FREE 3D starter kit – 2 pairs of 3D glasses and 4 3D blu-ray movies. The Panasonic doesn't come with glasses, so you're stuck dropping another $300-400 if you want to experience 3D.
I've had the TV for about a month now, and I'm thrilled with it. It doesn't have all the bells and whistles that higher-end models come with (eg. Internet access, Netflix, Facebook, Twitter, etc), but most newer Blu-ray players offer these features anyway. The PN50C680 does have AllShare (which I haven't gotten around to setting up yet).
In the meantime, I've been loading movies on a USB key, and plugging the key into the back of the TV. Fantastic integration, everything is controlled by your remote. And for those occasions where I need to stream video from the web, I just plug in my laptop to the VGA port!
Bang for the buck, you just can't beat the Samsung. If you're in need of a new set, and can't wait for the 2011 models to come out later this year, definitely check out the Samsung PN50C680. I think you'll be impressed!
>> Amazon.com : Samsung PN50C680 50-Inch 1080p Plasma 3D HDTV