Take The Ultimate Action Selfies With The Yuneec Breeze Drone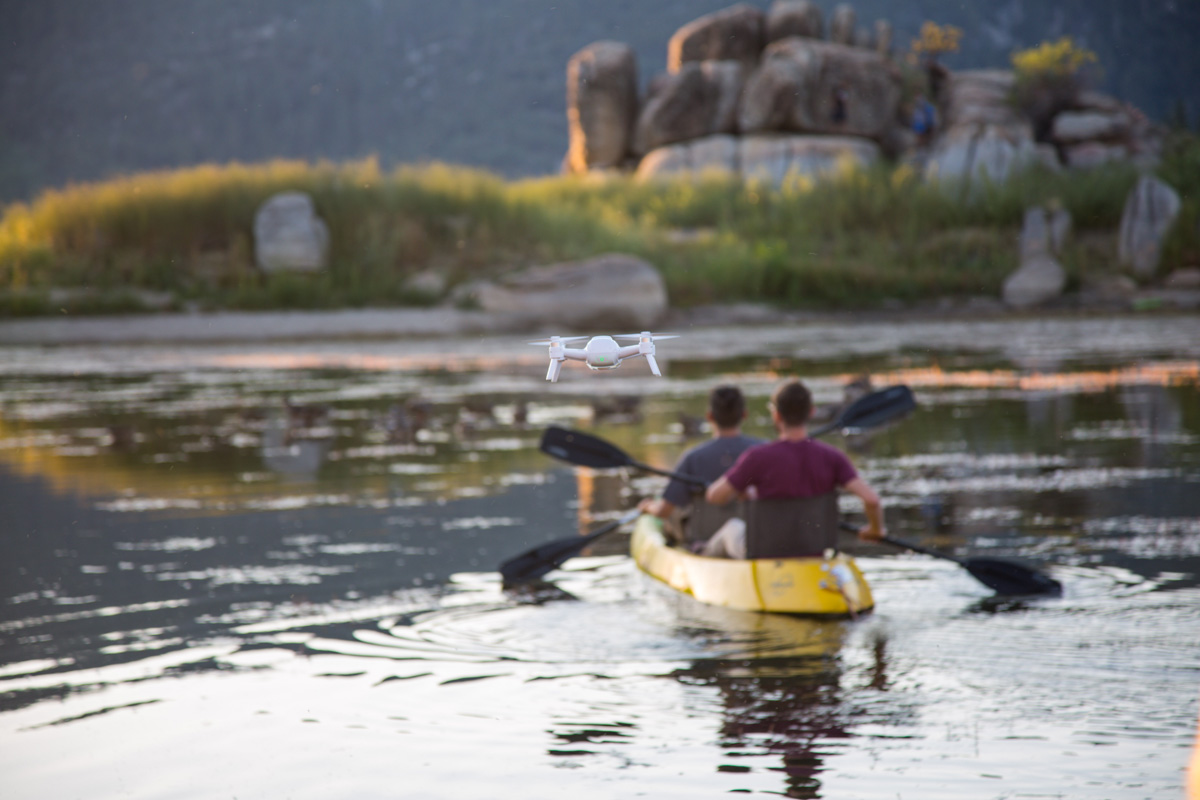 There's no question that GoPro changed the action sport landscape, allowing us to capture all of the action from our point of view, allowing us to relive that experience and share it with others. But the footage isn't always that exciting for others to watch.
Yuneec International has come up with a better solution, a "flying camera" that's designed to take ultra high resolution aerial photos and videos from the perfect vantage point, allowing for some truly memorable photos and videos. The Yuneec Breeze is essentially a drone designed for consumers, one that's compact, easy to use, and hard to crash.
The Breeze's compact size makes it easy to transport, and it's intuitively controlled by your mobile device. The "Breeze Cam" app (available for iOS and Android devices) includes five easy-to-use automated flight modes, which makes getting the perfect shot easier than ever.
Once users complete their flight, they can download the photos and videos instantly through the Breeze App to share across social media, including Facebook, Twitter, YouTube, Instagram, and WhatsApp.
"With the popularity of selfies at an all-time high, we set out to create the ultimate, user-friendly flying camera which allows people to take their photos to new heights," said Tian Yu, chief executive officer of Yuneec International. "The Breeze includes the Ultra HD and flight mode capabilities of our top end drones, and because of its size and ease of use, the Breeze seamlessly integrates into just about any activity, whether it's a first time outdoor adventure or yearly gathering with friends and family."
The Breeze is available for $499.99 at retailers nationwide. For more information, visit yuneec.com.