Yuneec Introduces Its All-New Portable Folding Drone, The Mantis Q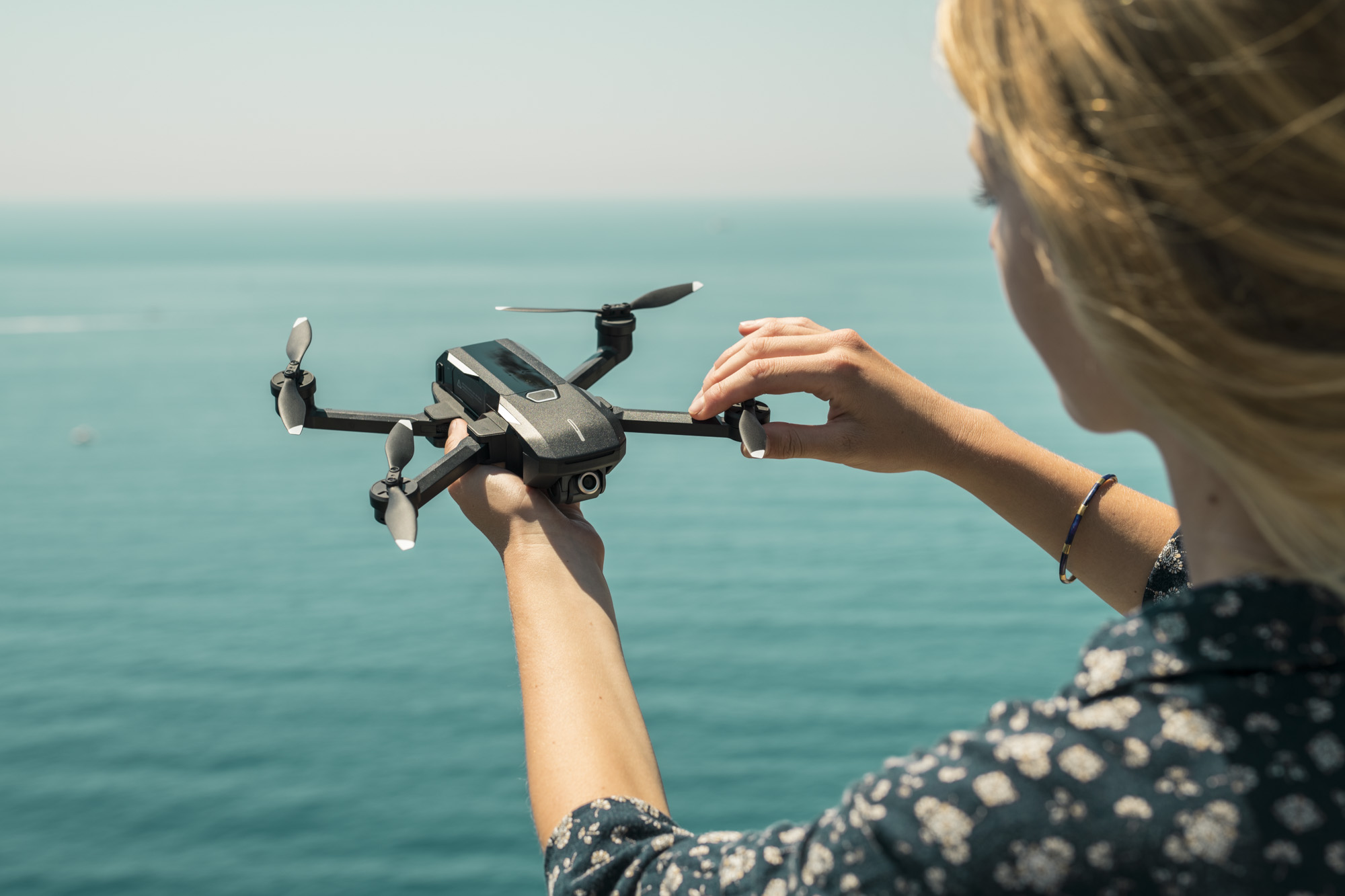 If you're in the market for a drone that won't break the bank, you've got to check out the all-new Yuneec Mantis Q, which is now available for pre-order in the US for just $499.99.
But don't let that low price tag fool you, as the Yuneec Mantis Q offers cutting edge, advanced drone features such as voice control and facial detection in an easy-to-use, ultra portable package that's small enough to tuck away in a bag. It also delivers up to 33 minutes of battery life and autonomous flight modes with top speeds over 44 miles per hour.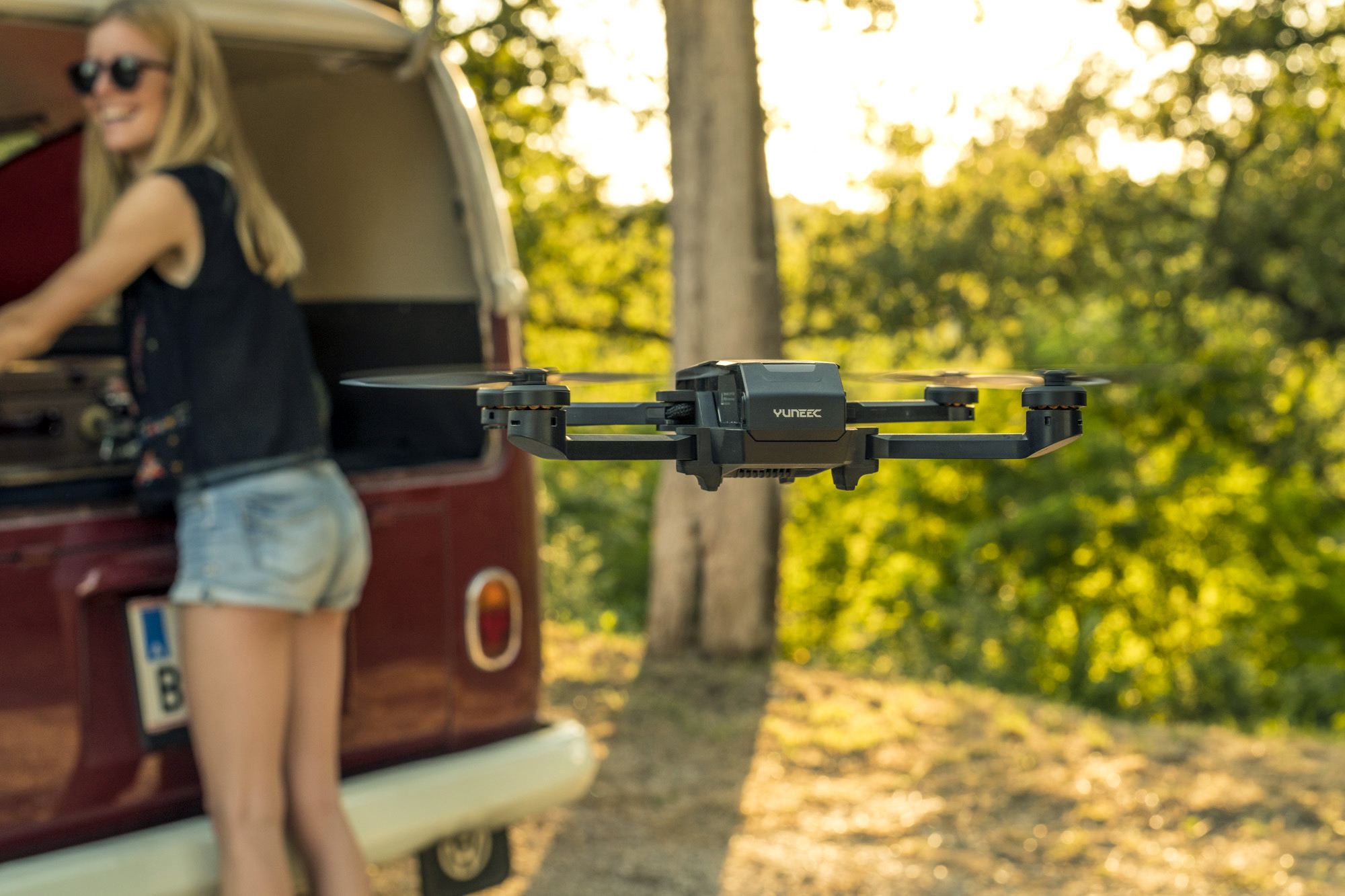 "Consumers will find that the Mantis Q seamlessly integrates into everyday experiences, and they will appreciate the incredible energy efficient package that allows up to 33 minutes of flight time to help capture every moment," said Michael Jiang, CEO of Yuneec International.
Indeed, the Yuneec Mantis Q is ideal for adventurers, families and drone enthusiasts thanks to its portability, ease-of-use and superior flight time. With the Mantis Q's foldable arms, it's small enough to fit in your backpack. And while the flying time is great, if you need even more time in the air, simply pick up an extra battery or two to extend your effective flight time.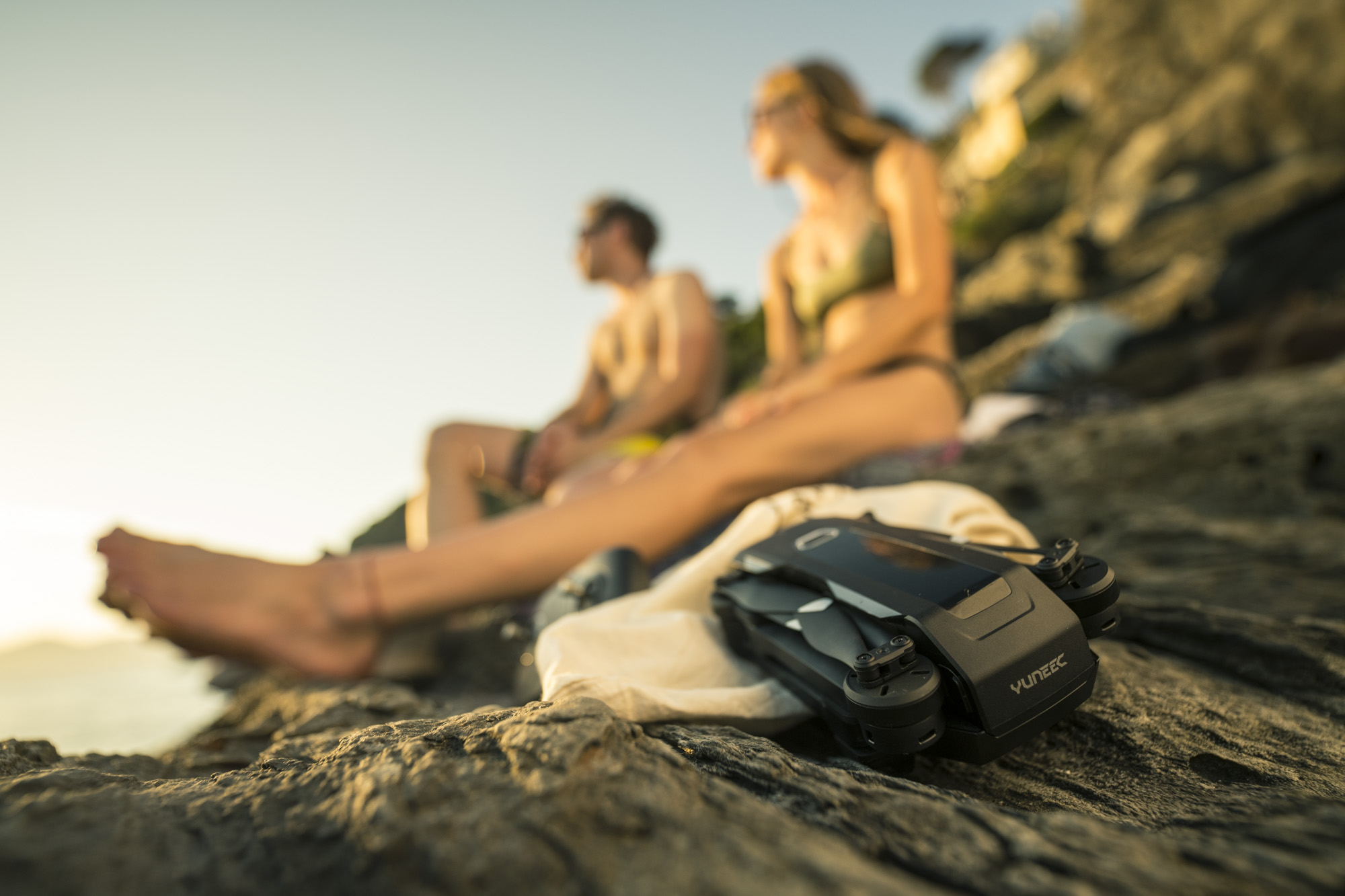 With the Voice Control feature, users can command Mantis Q just by using their voice. Voice control allows you to take a photo or record video all without having to take your hands off of the controls, making it that much easier to capture the perfect shot. You can say things like "Take a picture", "Record a video" and "Take a selfie". Pretty cool, right?
Another notable feature of the Mantis Q is its Facial Detection and Gesture Control. Users simply smile at the drone to activate face detection and as soon as the Mantis Q "sees" the user's face, it will take a photo from up to 13 feet away for the perfect selfie. And in Gesture Control mode, Mantis Q will detect a hand waving and it will take a photo.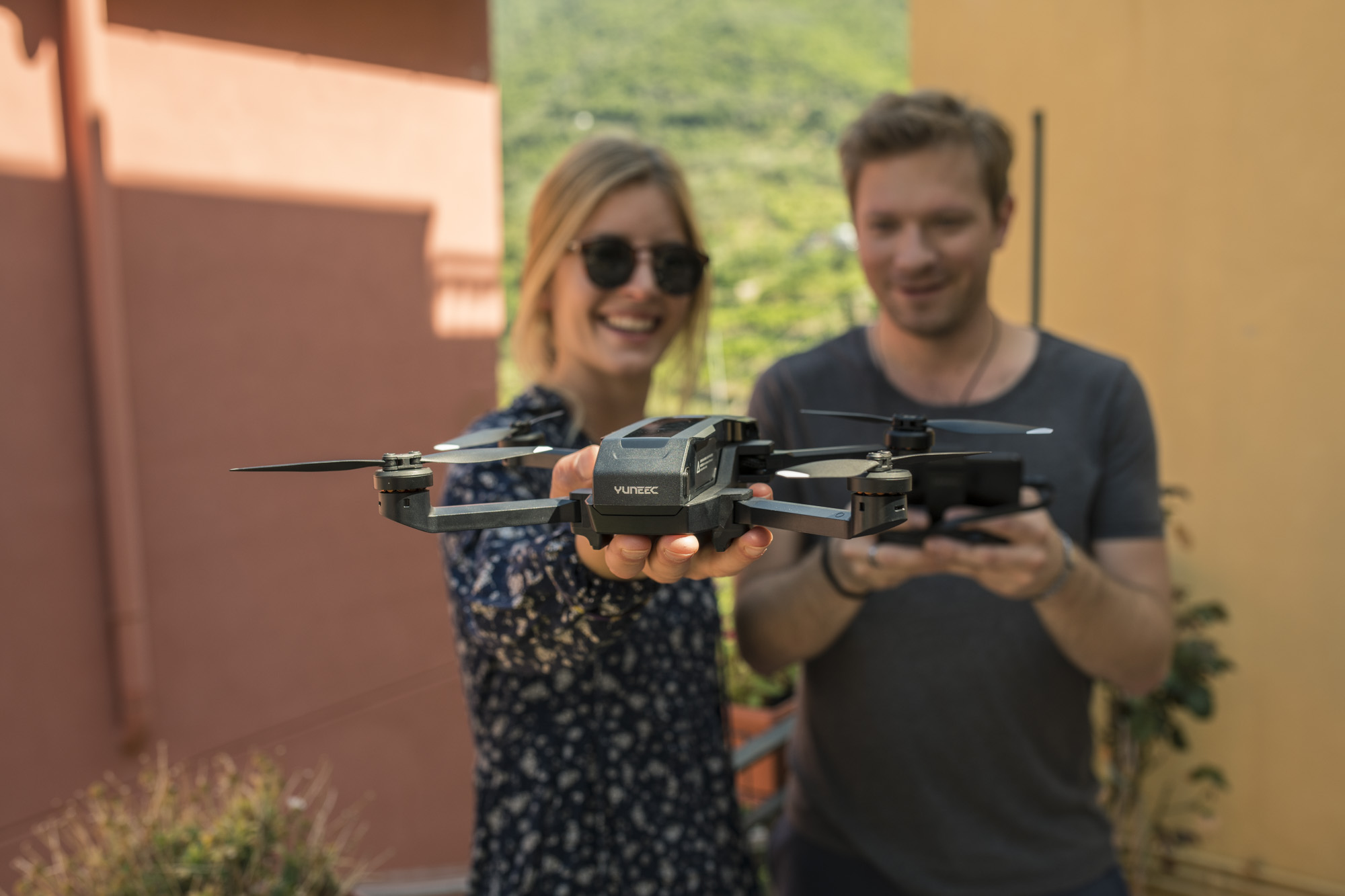 Using the built-in camera, the Mantis Q records high resolution photos and videos, with photo resolution as high as 4800×2700 (16:9) or 4160×3120 (4:3), and video resolution up to 4K, with electronic stabilization on video up to Full HD (1920×1080). The camera can be tilted upwards by up to 20° or downwards by 90° during flight. For cinematic camera flights, the Mantis Q also comes with automatic flight modes such as Journey, Point of Interest and Orbit Me.
We've talked about the Mantis Q's ultra-portable design, but just how small is it? When folded together, it measures just 6.6 x 3.8 x 2.2 inches and weighs just 1 pound. The Mantis Q is the ideal companion for big and small adventures alike.
Want to see the Yuneec Mantis Q in action? Then check out the video above, which shows off the drone's various features and shows you the amazing footage it can capture.
For more information or to place your pre-order, visit Yuneec.com.