Lexus Has Something To Say About The Roughing The Passer Rule
Lexus has an antidote to this season's controversial new "roughing the passer" rule. The NFL says that the rule was designed to protect quarterbacks from undue physical harm, but it has sparked a lot of debate among fans, analysts, coaches, and defenders.
The luxury automaker has found a way to countermand the new rule, though, by creating a hilarious video featuring Heisman Trophy winner Matt Leinart that showcases the host of innovations they've come up with to make quarterbacks literally untouchable.
Using the new Lexus UX as its basis for the new system, Lexus unveiled six new technologies for combating harm to quarterbacks as the Quarterback Safety System+, or QBSS+. Since, as QBSS+ expert and vice president of Lexus marketing Lisa Materazzo says, is designed to protect the nation's most valuable resource: quarterbacks. "The launch timing of both the QBSS+ and the first-ever UX with the championship football season was particularly serendipituous," she said.
The video explains all six of QBSS+'s systems in detail:
Blind Side Monitor: Lets quarterbacks know the exact moment they need to fall into a fetal position to avoid a tackle.
360 Pocket Protection Camera: Gives quarterbacks a bird's-eye view of the pocket and more time to move outside the tackle box to find the optimal safe position to throw the ball away.
Boo Dampening: Blocks boos and converts criticism into positive reinforcement to protect the quarterback's vulnerable ego.
Scramble Maps: Guides the quarterback along the safest route to an open patch of grass where they can harmlessly slide to end the play.
QB Cocoon: Patented radar-enabled, seven-airbag cocoon creates a bubble of safety, allowing the quarterback to fall to the ground with a pillowy soft landing.
UX QB Escort: The safest way from the huddle to the sideline comes standard with the Lexus Safety System+ 2.0.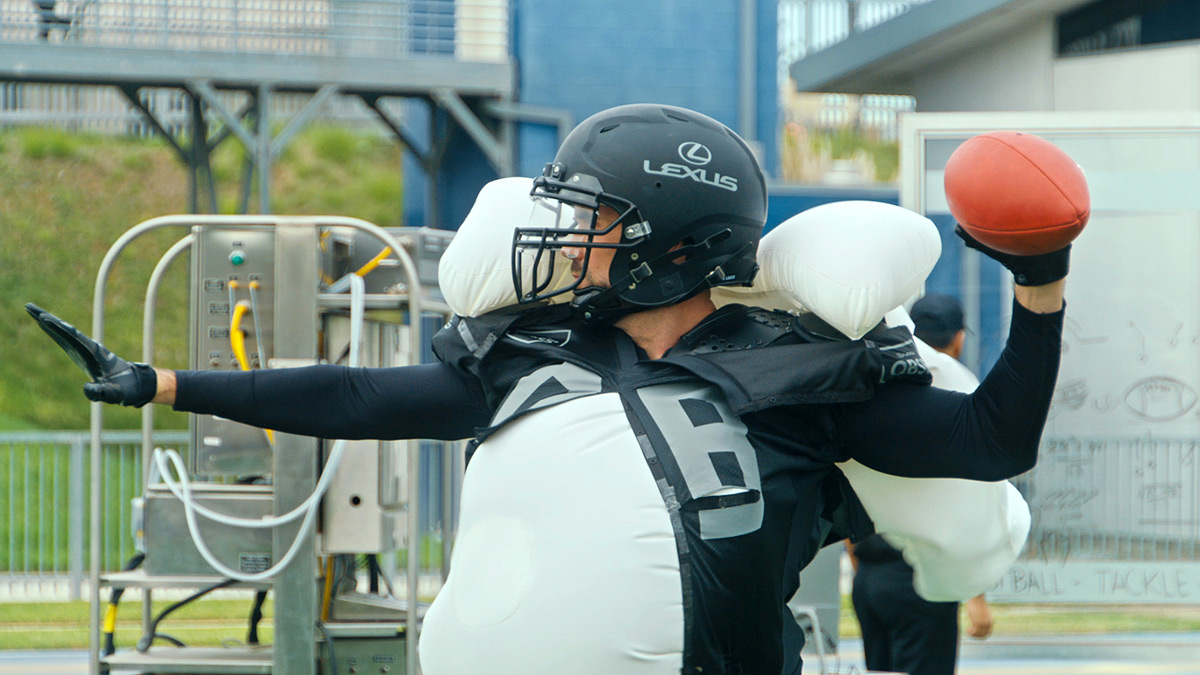 You can learn more about the Lexus QBSS+ at their microsite: https://www.lexus.com/QBSS/