McDonald's Has Added Two New Big Mac Variants To Its Menu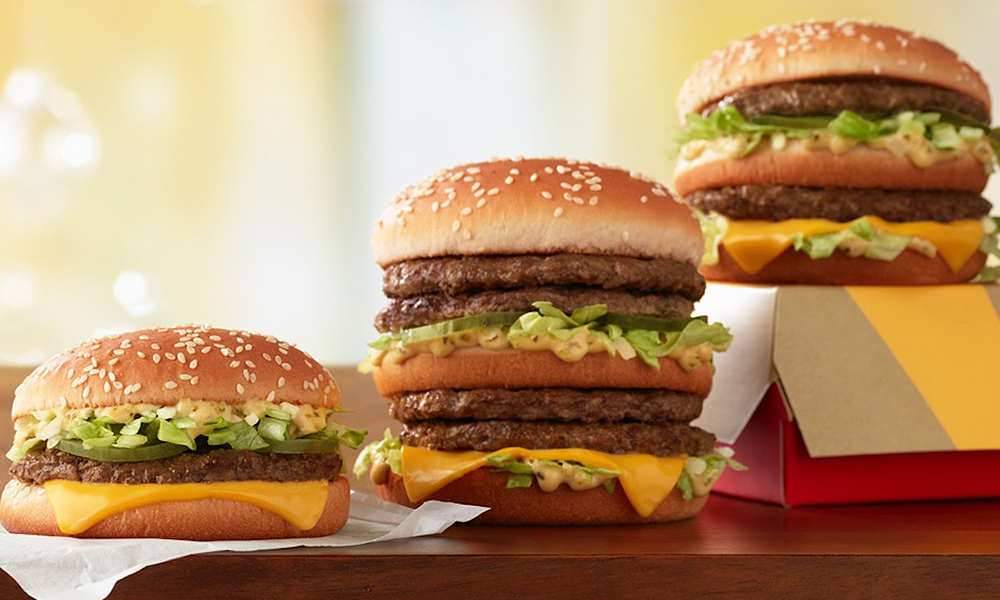 Let's be honest. When a burger craving strikes, nothing quite hits the spot like a McDonald's Big Mac. But Micky D's knows sometimes that craving is small, and sometimes it's truly huge, while other times the classic Big Mac is just right.
That's why starting today, they're introducing two new Big Mac variant, the Little Mac and the Double Big Mac, as they hope to satisfy appetites of all sizes.
As you can see from the photo above, the Little Mac lives up to it's name, with one single 100% pure beef patty with just the right amount of Special Sauce and toppings. For those days when you only need a lil' bit of Big Mac love in your life.
Meanwhile, the Double Big Mac packs an insane four 100% pure beef patties with the Special Sauce and toppings you know and love. This bad boy is for those with the most voracious of appetites, and it's perfect for dirty bulkers. Come hungry!
"From the perfect amount of our legendary Special Sauce, to the crunch of our crisp lettuce and the juiciness of our 100% pure beef patties, customers know and love the unmistakable flavor of the Big Mac. We're excited to give them new ways to enjoy the burger they love and satisfy fan cravings of all sizes with three delicious Big Mac options."
The Little Mac sells for $2.29, the regular-size Big Mac sells for $3.99, and the Double Big Mac sells for $5.49. According to a press release, these two new Big Mac variants will be available nationwide starting today, but they'll only be around for a limited time. So if you want to try one, don't wait too long. Hopefully these become standard menu items..
I've always struggled to finish a regular Big Mac, so the Little Mac should be the perfect size for me. Can't wait to try one out! 🍔