Men's Fashion Tips For Playing Roulette
Playing a game of roulette is a great way of enjoying a timeless casino classic that many of us automatically link to stylish clothing in elegant settings. The image of James Bond looking glamorous in his classy tuxedo springs to mind, but do you have to dress up like 007 to place your stakes at the roulette table?
Nights Out
Most casinos have long opening hours that let you play some games during the day or the night. In fact, huge gambling destinations like Las Vegas and Macau have 24/7 casinos where the action never stops. When you visit the roulette table is a matter of personal preference, but there is no doubt that a lot of people view the evening as being a more exciting time to visit a casino.
A survey carried out by the Las Vegas Visitors and Convention Authority in 2016 discovered that every tourist that they asked was staying in the city for at least one night, with 73% of them gambling at some point in their visit. It seems safe to assume that many of them made an evening visit to a casino, but how many of them dressed up for the occasion?
The truth is that casinos don't give a huge amount of in-depth guidance to visitors on what they should wear at different times of the day. Generally, they just tell you to avoid overly-casual clothing like flip-flops and shorts. Unless you are visiting a particularly stylish casino or playing in one of their private rooms, you shouldn't have any problems when going there fairly casually dressed.
However, many casinos ask you to dress more smartly in the evening, as this is when it is viewed as being a more exclusive type of experience. Thankfully, there are some easy tips to smarten up a casual outfit, such as adding a quality belt, watch, or sports jacket. You could simply go back to your hotel room in the evening and add one or more of these accessories to bring your look up an extra level.
If you plan to go to a show in a casino complex, then the dress code there may be different. Often, the requirements are stricter in the theaters and other venues than in the casino itself. The same could apply to the casino's restaurants, as they often have a really classy eatery with a strict dress code and then some more relaxed cafes or restaurants where you don't need to worry about what you wear.
You should resist the temptation to dress too formally, though. You are almost certain to feel uncomfortable if you dress like James Bond to go to the casino. Ideally, you will choose an outfit that makes you feel relaxed and comfortable, and that is smart enough for even the most demanding casino to let you in without any issues.
One exception to the above could be if you are invited to a private event in a luxury casino. In this case, the invitation may state the required dress code for the evening. A black-tie event calls for formal clothing, while a white tie event is even more demanding, so you will need to make an effort to get your outfit just right on these special occasions.
If you prefer to place your chips during the day, the air-conditioning will ensure that you feel comfortable without any need to dress as though you are going to the beach. You may want to dress a little bit more casually at this time of day, but you should be careful not to dress down too much or you might not get in.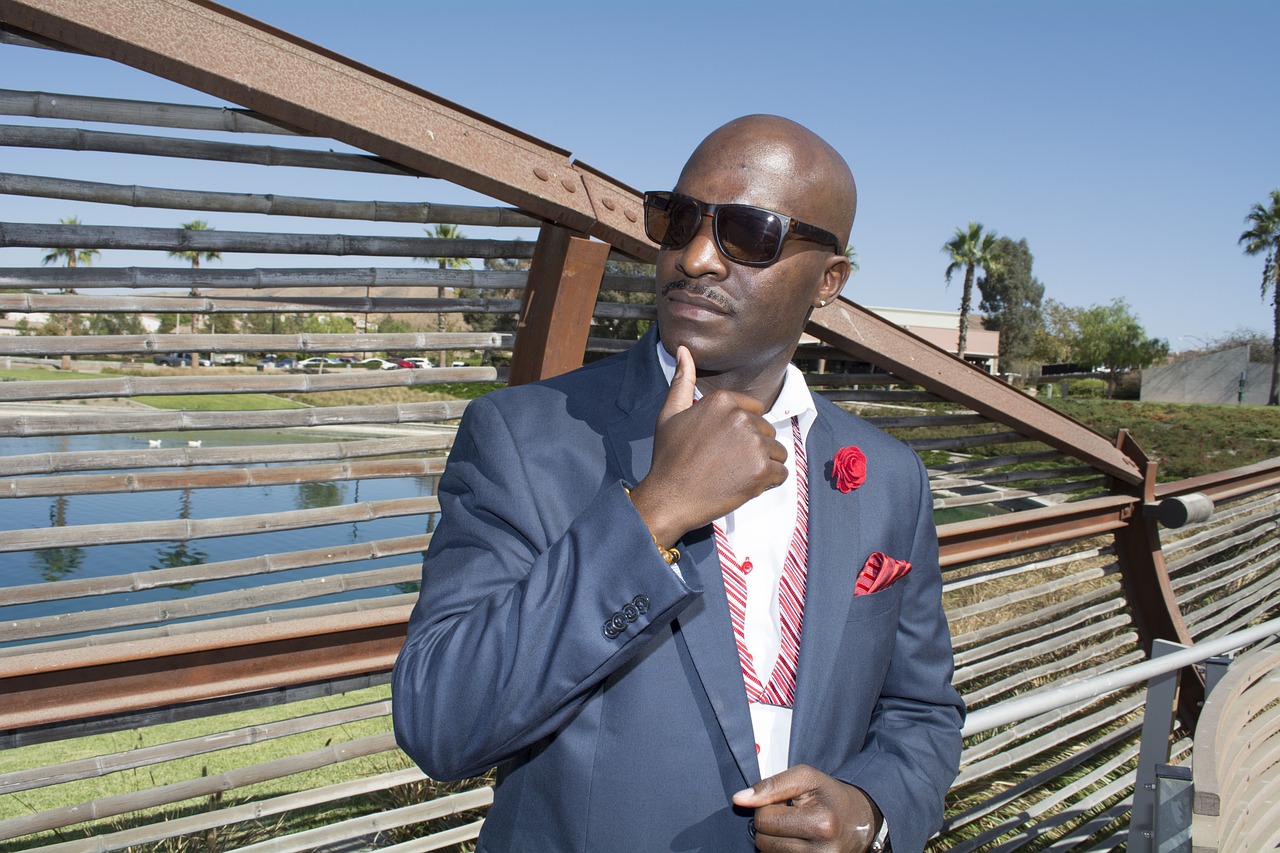 Lucky Clothes
Some casino players may have a set of lucky clothes that they prefer to use. If we look around the world, we can find a range of different superstitions in this respect, starting with the colors. Red is considered a lucky color in China, as are yellow and green. Yet, in other places colors like black and white can be lucky or unlucky, depending upon local beliefs.
Another theory tells us that using garments with an odd number of buttons brings us luck for some reason. Other popular beliefs include the fact that polka dot clothing brings us good luck due to the little circles attracting coins. Putting on your clothes inside-out is another gimmick some people believe could bring some good luck to the casino, although this is something that you have to do accidentally for it to work its magic.
Some people also believe that their socks matter. Judo champion Kayla Harrison has lucky socks she wore to win an Olympic gold medal, while Serena Williams won't change her socks mid-way through a tennis tournament if she feels that they are helping her to win. Wearing odd socks or putting them on inside out are other tactics that are said by some people to attract good fortune.
Setting only affects your lucky items if they fall under the restrictions mentioned above. If you play online roulette – with its variants like European Roulette, American Roulette and High Limit French Roulette – some live dealer games, such as Live Immersive Roulette, feature elegantly dressed human dealers. But there are no dress rules to stick to when you play online. That of course means that if you want to wear an item of lucky clothing then there is nothing to stop you.
Does It Matter?
Perhaps the most crucial question in all of this is whether your clothing really matters once you start playing some casino games. The rules for winning at roulette and the odds of the little ball falling into a certain pocket remain the same regardless of what you put on before placing your stake.
The key is in feeling comfortable once the action starts. Some people find that a certain garment gives them a confidence boost, but there is no evidence to suggest that our clothing affects our results in games of luck like roulette. Therefore, it is simply a personal preference to consider.
The excitement and unpredictability of roulette are exactly the same whether you are wearing lucky socks or no socks, and regardless of whether your t-shirt is inside-out or you have a brand new tuxedo on. Simply choose the clothes that you prefer and start playing in the way that suits you.