Netflix's 'Too Hot To Handle' Season 3 Is Here And It's Steamier Than Ever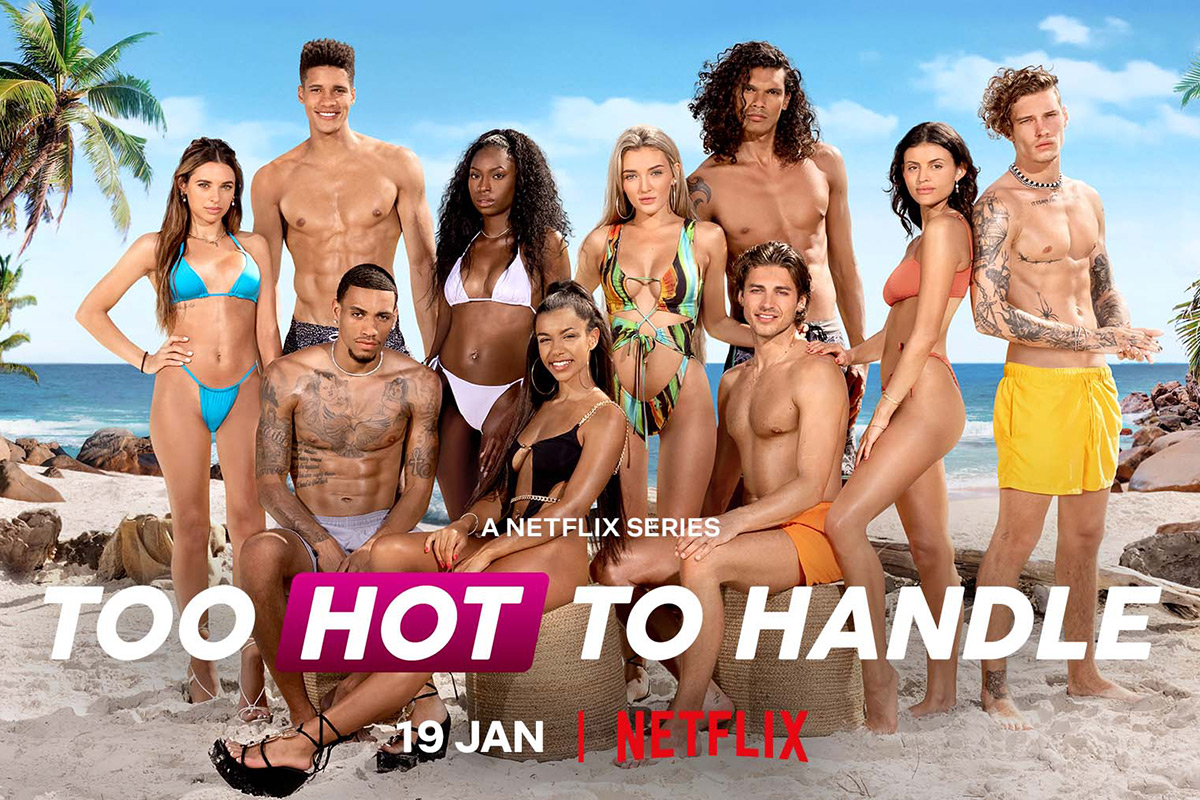 I'll be the first one to admit it, Netflix's Too Hot To Handle is one of my guilty pleasures. And who can really blame me? For those of you who missed it, it's a trashy reality show that brings ten young, sexy singles who are used to casual hook-ups to a tropical paradise for what they think will be the most exotic and erotic summer of their lives. But naturally, there's a twist!
These commitment-phobes will have to give up all hanky panky for the entire retreat if they want to win the $100,000 grand prize. We're talking no kissing, no heavy petting, and no self-gratification of any kind, with temptation looming at every turn. With every slip up, the prize money goes down. In this luxury no-bone zone, will these serial singletons be able to form deeper emotional connections? Or will the temptation simply be too hot to handle?
Let me tell you, the first two seasons were great, and now Too Hot To Handle is back for season 3, and it's steamier than ever, with a brand-new batch of horned-up hellraisers who have just arrived for what they think will be the sexiest vacation of their lives as they participate in the fake show "Pleasure Island". But as like before, they soon find out that's not the case.
Once again, Lana will be watching the thirsty flirts every move. Will they be able to stick to the rules and abstain from any kind of sexual contact (or self-gratification) and form meaningful connections, and keep that prize money as high as their sex drives? The pressure's on, because this season the stakes are even greater… with the biggest prize fund on offer, ever – $200,000.
Can this wildest ever batch of singles be tamed? Or are they just too hot to handle? Too Hot To Handle season 3 launches on Netflix on January 19th, and I will be binging all 10 episodes as soon as they drop, sleep be damned!
Still need more convincing? Then check out these exclusive photos from the upcoming season: