Play Hundreds Of Classic Games On The Polycade Retro Arcade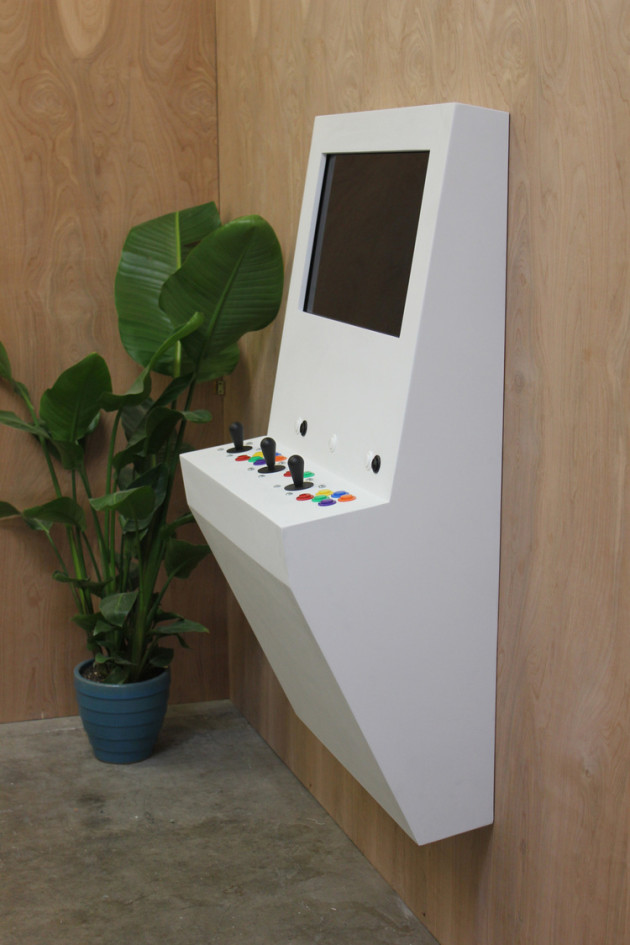 When I first moved into my place, I toyed with the idea of picking up a arcade machine. But the classic arcade has a few problems. It only plays a single game, it's heavy and takes up a lot of space, and it just doesn't fit aesthetically into most homes. The Polycade solves all of these problems.
The Polycade is an elegant, minimalistic, wall-mountable arcade machine that replicates the ultimate casual gaming experience of years gone by. Gamers will love the fact that it comes with one 4-directional joystick for classic titles, and two 8-directional joysticks for multiplayer games. But what makes the Polycade special is the fact that it comes preloaded with over 90 classic arcade and console games!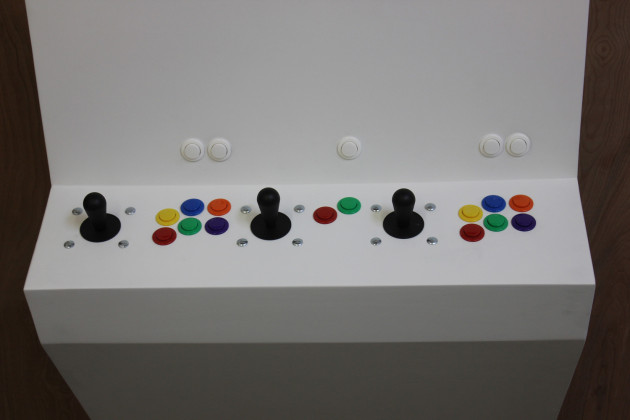 Pac-Man, Street Fighter II, Asteroids, Centipede, Sonic the Hedgehog, Virtual Fighter, Dig Dug, the list goes on and on. It's enough to make us old-school video game geeks weak at the knees! And the Polycade also includes the latest Raspberry Pi Model B computer chip and an 8g SG card with preinstalled open source emulation software, so that thousands of more home console games can be installed by the user.
While hobbyists have been converting old arcade cabinets into multicade machines for many years now, the Polycade looks to set itself apart with its user-friendly interface and elegant design. And the fact that it's the brainchild of Tyler Bushnell, son of Atari founder Nolan Bushnell, doesn't hurt either.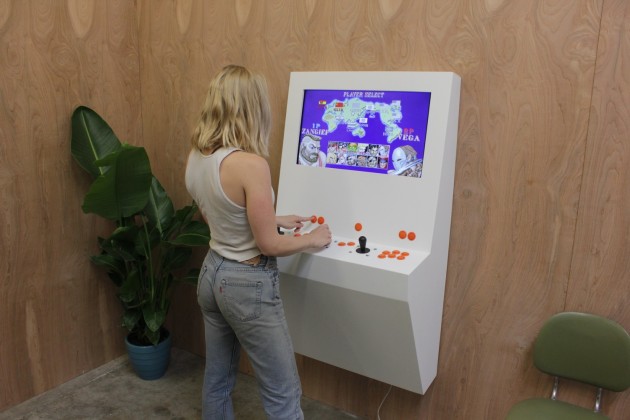 The Polycade is currently being offered through Kickstarter, where it smashed through their funding goals in just days. At $1500, it's certainly not cheap, but it's one of those cases where you get what you pay for.
Once the campaign ends, the price goes up to $1950. So if you're thinking about getting one, don't delay!