Resolve To Take Better Care Of Your Face In 2015 With H.I.M-istry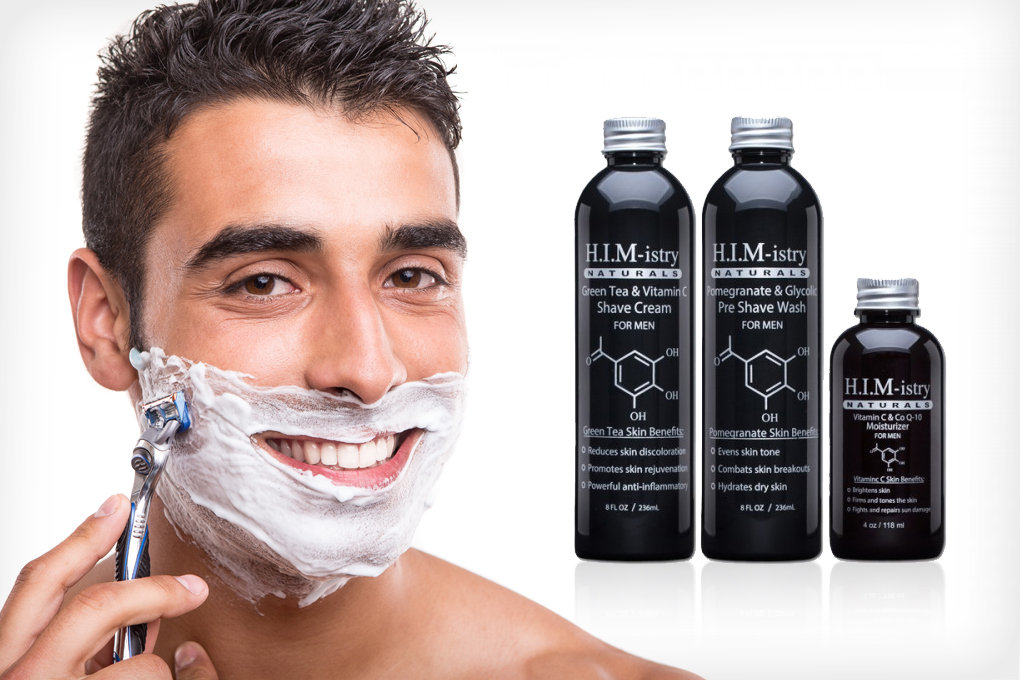 If you live with a woman, you've probably seen the arsenal of skin care products that they use each day. On the flip side, most guys tend to simply wash their faces with soap in the shower and leave it at that. But it's 2015, and more and more men are looking for skin care products that cater to their needs as well.
Did you know that a man's skin is roughly 15% thicker than a woman's? Active sebaceous glands cause a man's skin to be oilier with larger pores and a richer blood supply. So regular deep cleansing is a necessity to maintain that healthy complexion. A man's skin is also more prone to be dehydrated due to daily or frequent shaving. No matter your skin type, it's important to maintain a regular skin care regimen to keep pores clear, and healthy looking.
That's where H.I.M-istry comes in. This elite men's skincare and grooming brand offer natural based Facial Care products formulated with cutting edge ingredients that moisturize, purify, repair and fight visible signs of aging and negative effect of the skin, at affordable prices.
The H.I.M-istry 3-piece Anti-Aging Shave Set comes with Pomegranate & Glycolic Pre Shave Wash, Green Tea & Vitamin C Shave Crème, and Vitamin C & CoQ 10 Moisturizer. In just three simple steps, you're able to achieve smooth skin and address skin discoloration, fine lines, and dehydrated skin too. All for under $40.
Trust me, if I can do this then you can too. Make this New Year's Resolution to take better care of your face. After all, it's the first thing women notice when they meet you!