Old Spice Is Sending One Lucky Person To The Lumberjack World Championships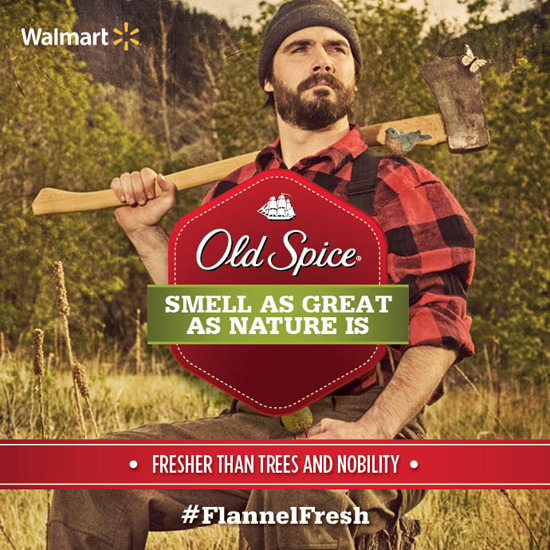 A decade ago, the metrosexual was all the rage.. But now, the beard-rocking, flannel-sporting, boot-kicking lumbersexual is king of the mountain. Flannel is rough. It's rugged. It's lumberjacks. If flannel had singin' pipes, it would be the ultimate anthem of all things manly.
That's where the Old Spice Fresh Collection comes in. Created with the lumbersexual in mind and available at Walmart, it includes body wash, deodorant and body spray in four manly scents – Fiji, Denali, Timber, and Citron. Inspired by natural ingredients, they unleash the power of your raw masculinity, leaving you smelling great all day. In fact, the trees of the Superior National Forest may very well part the next time you grace it with your awesome presence.
In honor of all things manly, Old Spice is hosting an uber-macho promotion – the Old Spice Getaway. From now until March 31st, customers who purchase Old Spice Fresh Collection products at Walmart can upload their receipts at www.oldspicegetaway.com for a chance to win tickets to – wait for it – the Lumberjack World Championships in Hayward, Wis. on July 23-25, 2015. Paul Bunyon himself could not have dreamed up a manlier display of muscle and flannel. The only question is, "Are you man enough to handle it?"
And if you aren't the big winner, don't worry. Old Spice will be serving up a number of Lumberjack Survival Kits and flannel shirts via the Old Spice Getaway as well. You can click here for a full description, rules and regulations.
While you're at it, check out The Ultimate Lumbersexual's Guide To Being The Awesomest below:

Good luck!