Review: 2018 GMC Canyon Denali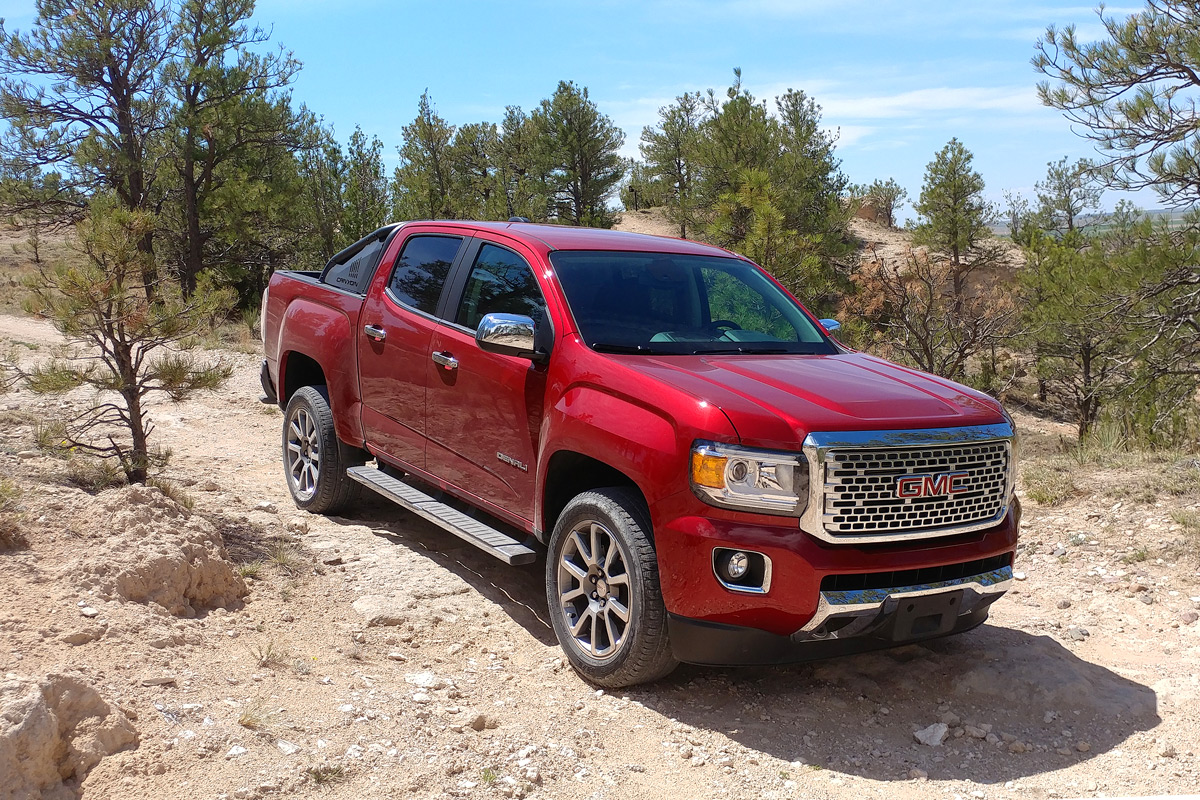 There are fun times.. and then there are fun times with class. Somewhere in between chugging beers on the beach and sipping champagne on the terrace lies the GMC Canyon Denali. This midsize pickup truck has plenty of style, good capability, and rugged comfort.
We recently spent a week in the 2018 GMC Canyon in its Denali trim, the top-most trim level in the Canyon's lineup of five trim options. Highlights include multiple cab configurations, two bed length options (we had the short bed), and both rear-wheel and four-wheel drive. GMC has added trailer hitch guidelines to the backing camera on the Canyon this year, which proved to be surprisingly useful, and made the infotainment screen larger as standard.
The 2018 Canyon has a lot going for it. It's by far the best-looking truck in the midsize pickup truck market and it's the only one with a diesel engine option. But it has some downsides too, including less off-road capability compared to like-priced options from Toyota and its larger size when compared to the Toyota or Nissan competitors in this category. But these points aren't likely to dissuade people who are shopping the 2018 Canyon Denali, which is definitely the most upscale option in this market.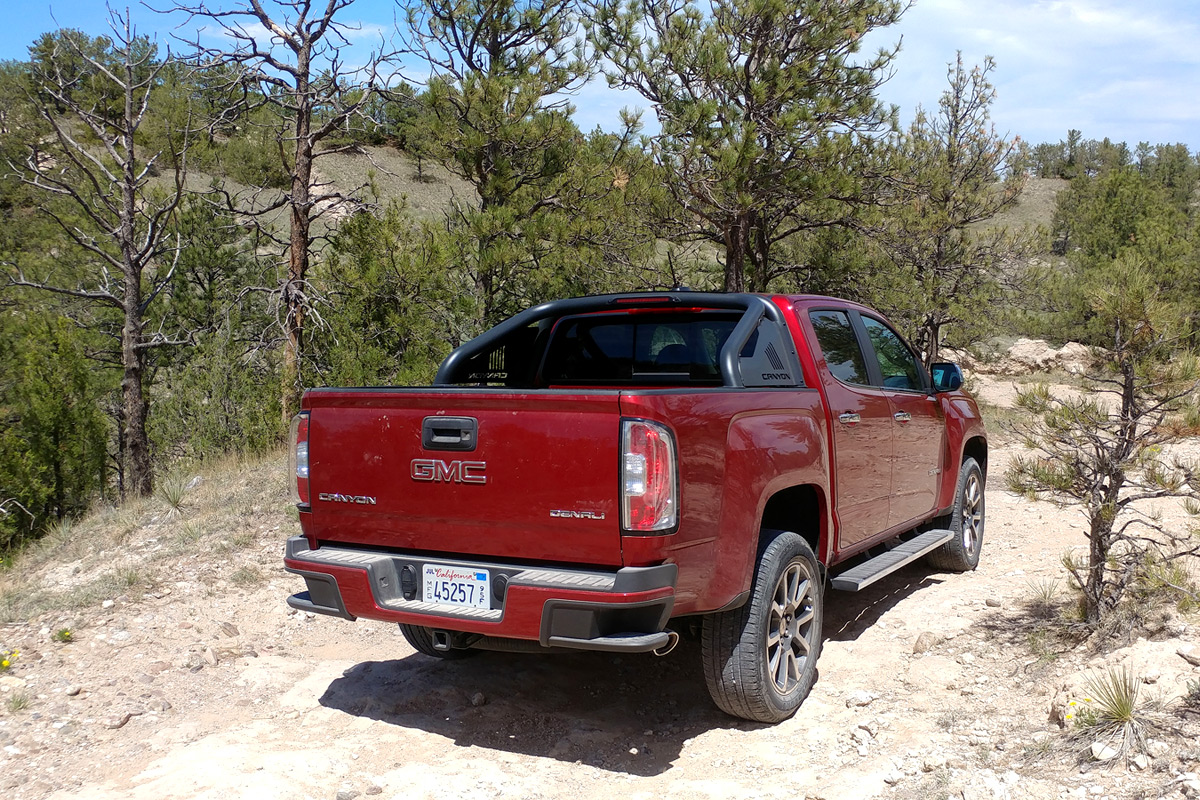 Visually, looking at the GMC Canyon Denali, one gets the overall impression that this truck is robust and ready, while also giving off a hint of sport and fun. It doesn't have that big-rig muscle and chrome of larger full-sized pickups, but keeps the appearance of capability. It's a good design that really gives the Canyon an edge.
Under the 2018 Canyon's hood can be any of 3 engine choices. The base engine is a 2.5-liter four-cylinder that outputs 200 horsepower to a six-speed manual transmission, which can be upgraded to a like-geared automatic. We'd recommend upgrading that to either of the other two engines, which give more power and capability as well as useful towing numbers.
The upgrade V6 is a 3.6-liter that outputs 308 hp and 275 pound-feet of torque. We drove the Canyon Denali with this engine and found it to be a perfect match for the truck. The engine has a predictable, relatively long power band that is well suited to the automatic transmission.
The final option is also a recommended upgrade, a 2.8-liter turbodiesel. This turbo-four puts out 181 horsepower and 369 lb-ft of torque. Balancing power and economy, this engine is made for torque delivery to get a load moving, offering a 7,700 pound maximum tow rating for best-in-class trailering. We drove this model last year and found it very well done.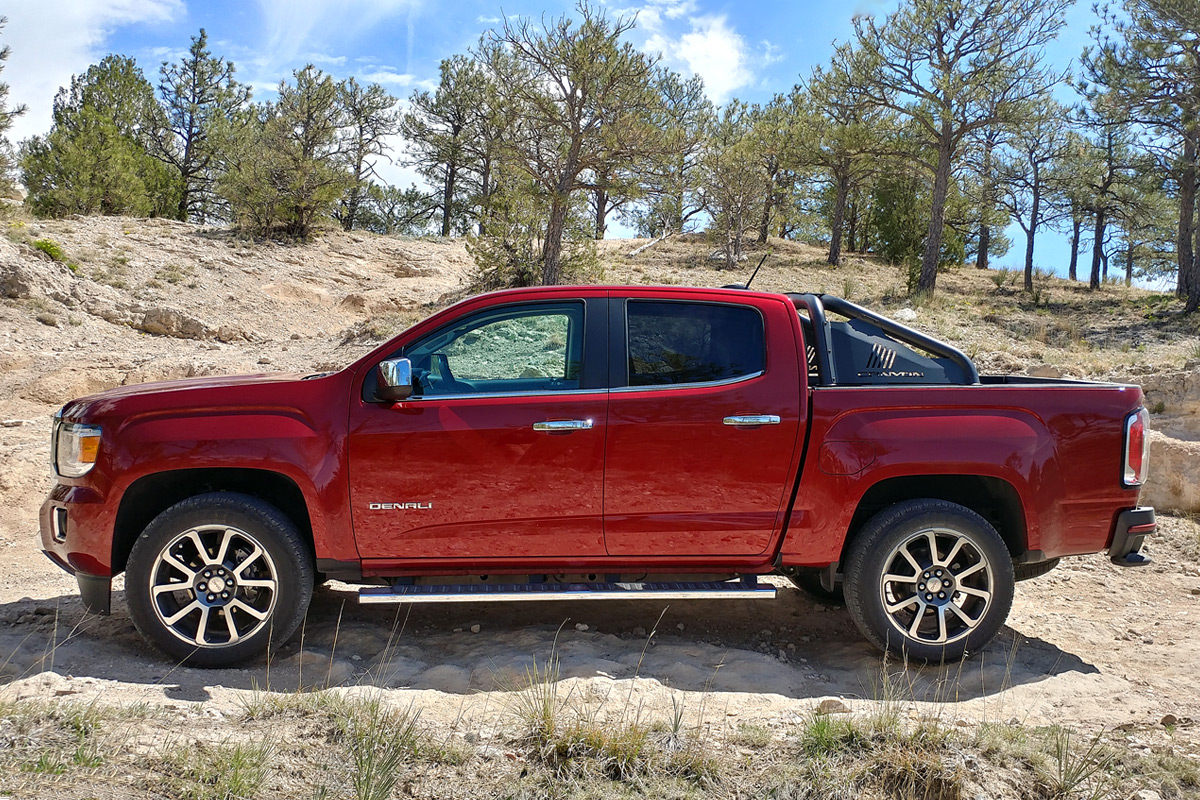 The main differences between the 2018 Canyon's V6 and the diesel option are in everyday driving. The V6 offers faster acceleration and a good about-town and off-pavement presence, but doesn't have the high towing capability or fuel economy of the diesel. The diesel has those things, but takes longer to get up to speed and its turbo lag is very noticeable around town. So the choice really comes down to which fits what needs better.
The four-cylinder gas option for the 2018 Canyon is EPA-rated at 20 mpg in the city and 26 mpg on the highway. The V6 lowers those numbers to 18 in the city and 25 highway. That's not much of a tradeoff for a much better engine. The diesel rates at 22 mpg city and 30 mpg highway. Nobody else can claim those kinds of MPG returns. These numbers are for rear-wheel drive models. Adding in 4×4 capability drops them by about a point each. In the real world, the diesel returned very close to those EPA ratings while the V6 was slightly lower, likely due to our higher altitude (5,400 feet).
Another huge difference between the 2018 Canyon and its rivals, especially in Denali trim, is in interior comfort. This is where GMC focuses its premium brand name, putting together an excellent interior. Seating is excellent with a lot of room for the front passenger and driver. The rear seats are good too, but they have less legroom (even in the crew cab) than expected. Adults can still fit back there, but the center position on the rear bench is really just for kids.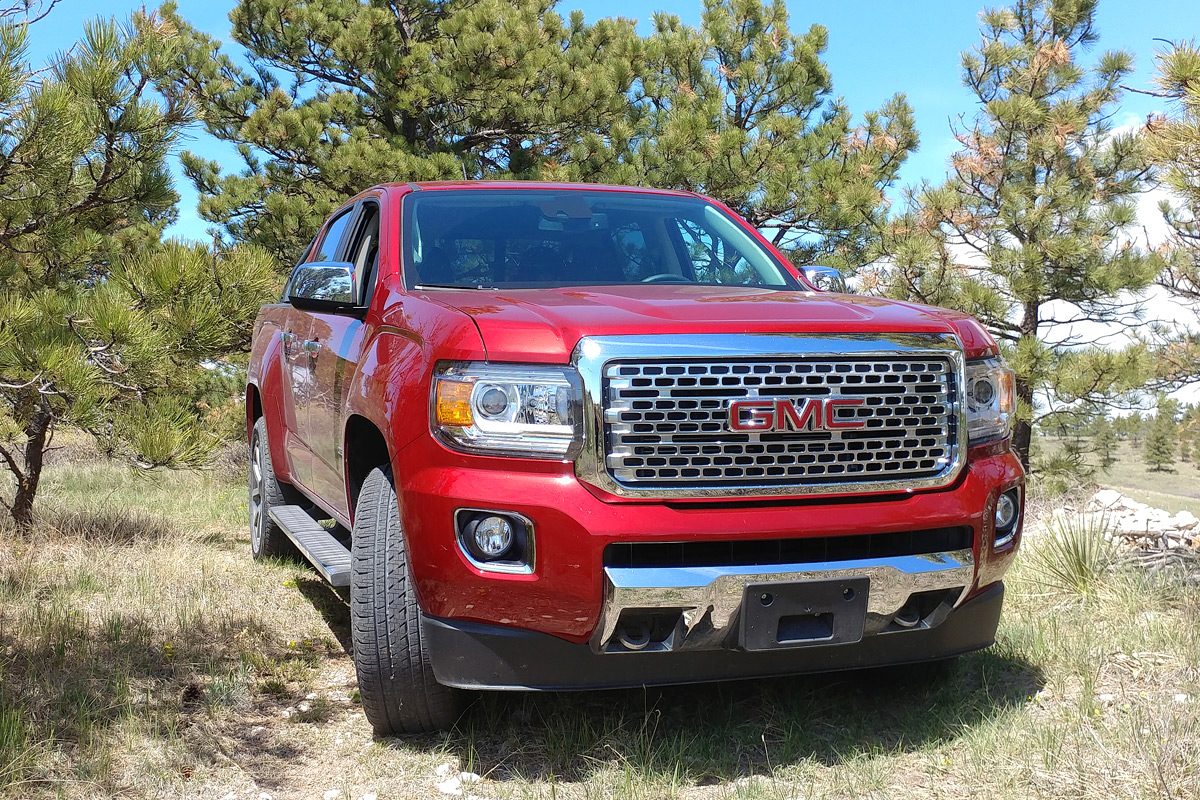 We also like the infotainment system in the 2018 Canyon. With the full upgrade, the 7-inch touchscreen grows to 8-inches, and the base model's Apple CarPlay and Android Auto are augmented with GM's IntelliLink system with its quick responses and easy-to-understand menu tree. We'd like to see more redundant buttons for quickly jumping from one thing to another (say from maps to radio), but once a few of the more advanced controls are learned, those things come quickly. Swiping to the side, for example, switches between main menu elements immediately, allowing a move from the NAV screen to the radio in one gesture.
Speaking of navigation, the built-in system for the Canyon is workable, but it's not that great. Plugging in a phone and using its NAV (which can cast to the screen) is a far better option. Additionally, voice control of the GMC's infotainment is really only useful for making phone calls. It's otherwise iffy on getting commands right. Again, hold the VC button for an extra second and use your phone's voice controls instead.
The 2018 GMC Canyon Denali is the top-most midsize pickup truck package available on the market today. It's a strong goer and fun to drive. We took it around town as a daily drive and then out and about on and off the road for fun times here in Wyoming. The Canyon with its V6 is confident and well-mannered with a surprisingly quiet cabin on the highway. The 4×4 package will get you where you want to be without a lot of trouble, so long as the request is reasonable. The Canyon isn't a hardcore rock climber or mud digger.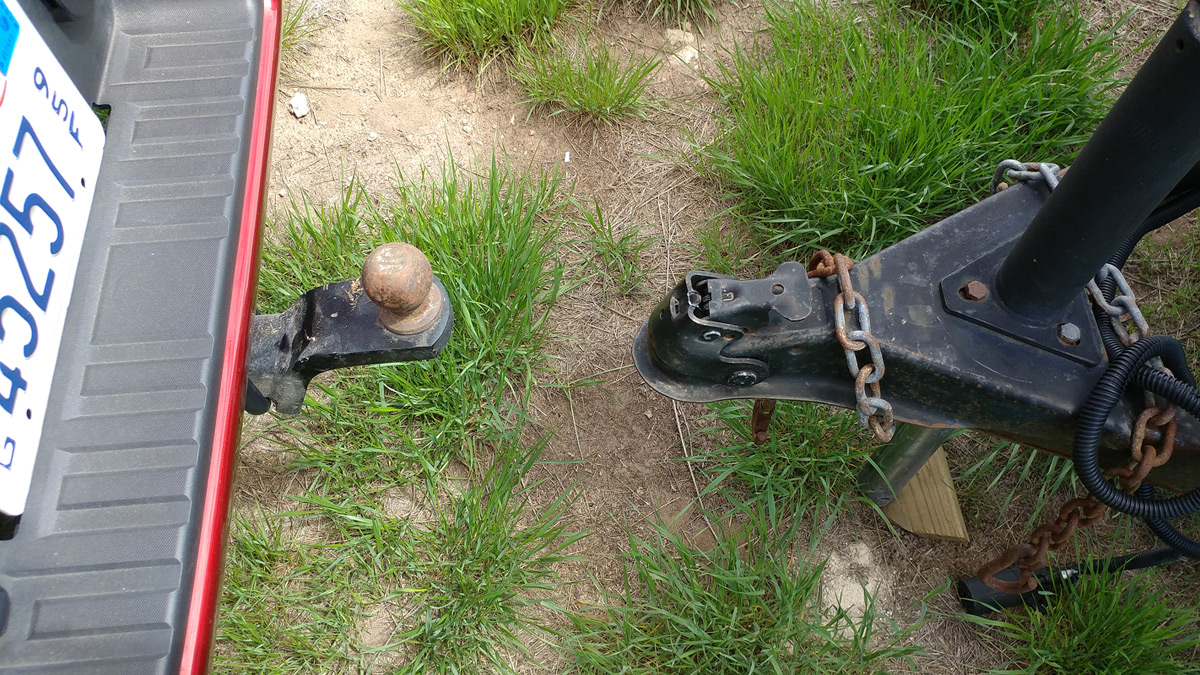 We also found that when towing a trailer matched to the Canyon's capabilities, it does pretty well. It's more than capable of pulling toys to the lake, getting a few things from the home improvement store, and hauling gear for camping or riding.
The 2018 GMC Canyon Denali is a great little truck with a lot of fun factor built in. The Denali trim starts at $39,600 plus delivery and rang in at $46,400 with delivery as we drove it.