Review: 2018 Lexus LC 500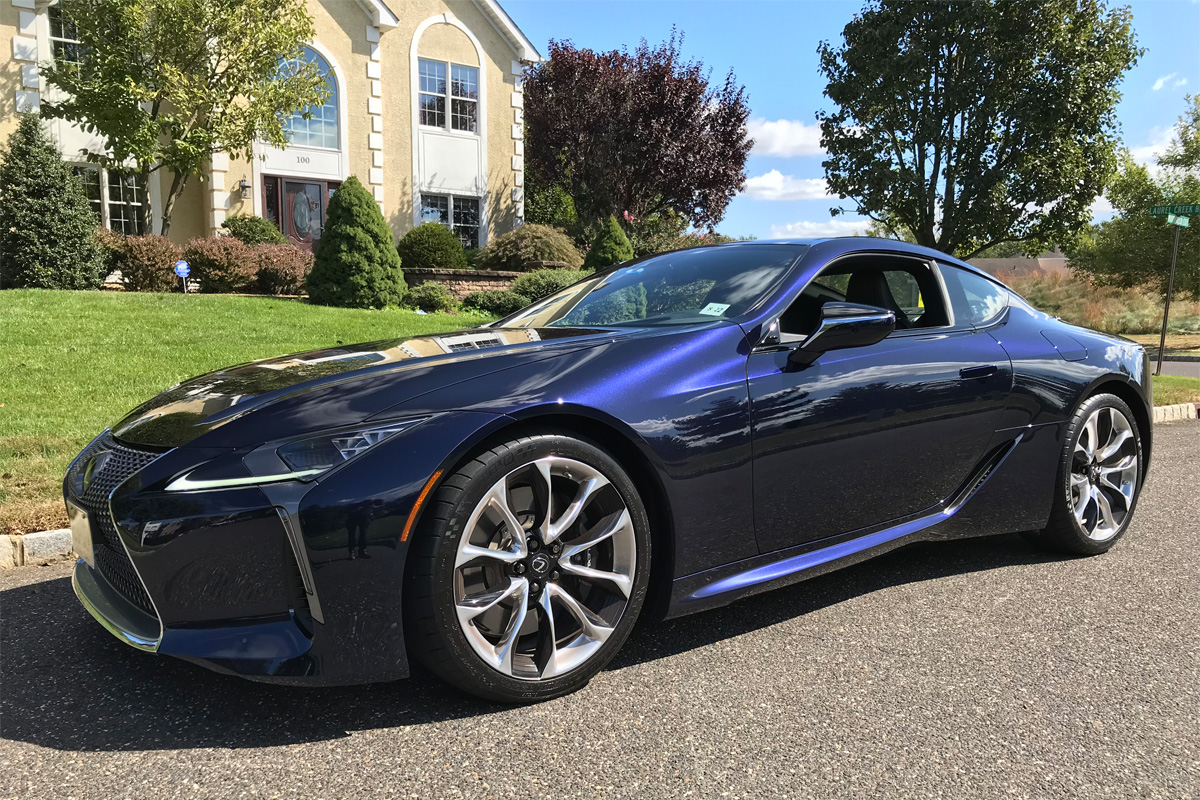 If you have $100K burning a hole in your pocket and you've got your heart set on a Grand Tourer, there are a LOT of cars to choose from, including the BMW 650i, Jaguar F-TYPE, Mercedes S550 Coupe and even the Porsche 911. And while all of them are amazing cars in their own right, none of them have the presence of the all-new 2018 Lexus LC 500, which turns heads wherever you go.
The Lexus LC 500 is a huge departure for the "reliable" car company, an absolutely gorgeous GT that breaks the mold with arresting styling and dramatic proportions. We have seen the brand evolve rapidly over the past few years, with the NX, RC and IS all pushing the envelope with styling and dynamic driving characteristics. The LC 500 is the culmination of this process, and it's a real work of art!
We had a chance to first drive the Lexus LC 500 back in February, but we had a limited amount of time with the car. This time around, Lexus gave us the car for a full week, giving us a chance to see how the car does in everyday situations. Is this a car that can be daily driven? We were about to find out.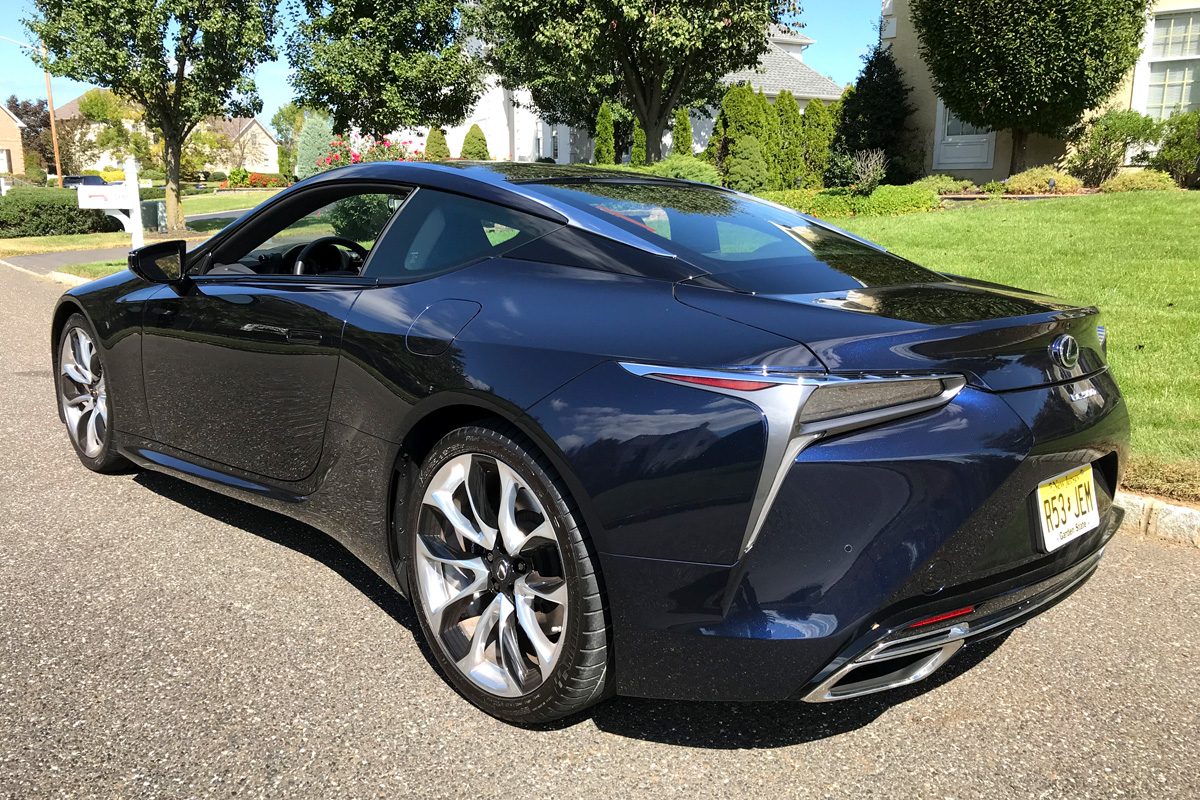 I wasn't sure what color LC we were getting, so when I saw it was Nightfall Mica, I was pretty psyched. In my opinion, this is probably the best color they offer for the LC, with the metallic paint shifting from blue to purple to black, depending on the lighting. If I had the money to buy one, this is the color I would probably go with, with Infrared coming in a close second.
Visually, there's nothing else like it on the road today, save for the BMW i8 (which is getting a little long in the tooth). As such, it gets a LOT of attention wherever you go. At our local Cars & Coffee, people flocked to the LC 500 and peppered me with all kinds of questions. But it wasn't just "car guys" who were interested in it, as I had random strangers coming up to me around town asking about the car.
Clearly, Lexus's decision to shake things up with a boldly-styled halo car was a smart move on their part.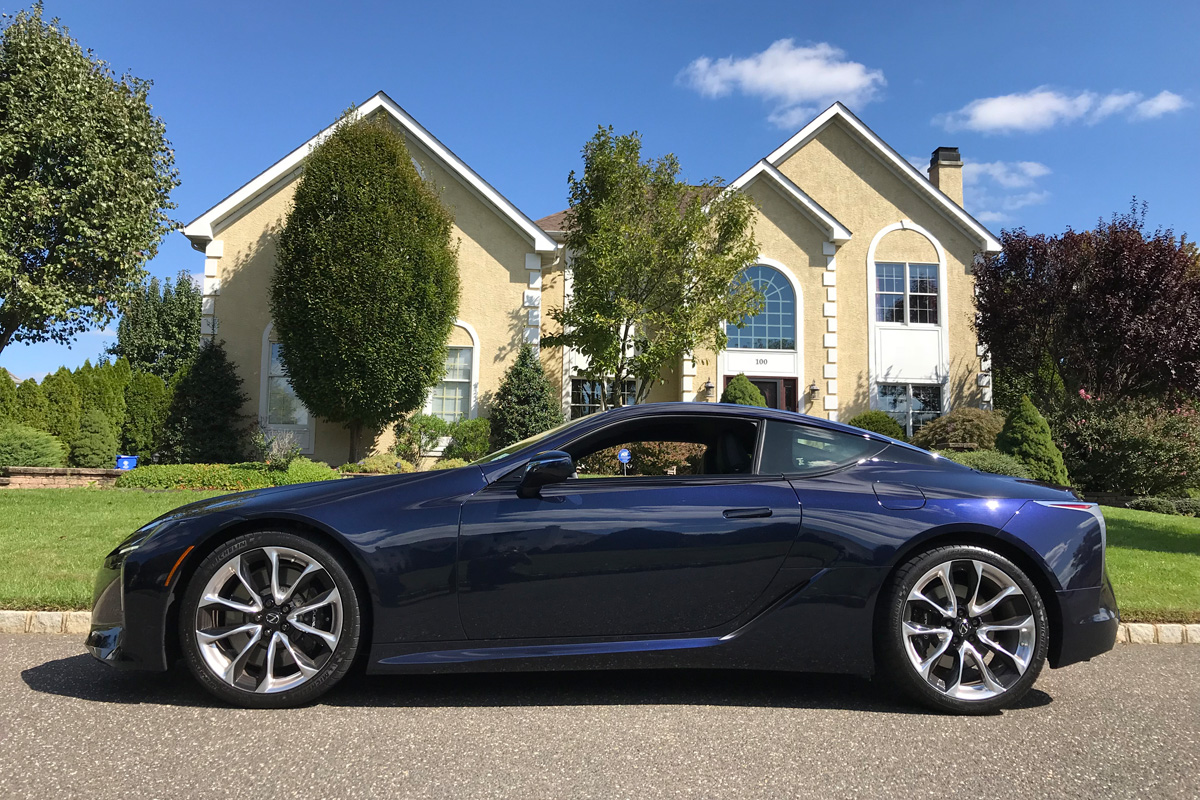 For those who think the LC is all show and no go, think again! The Lexus LC 500 is powered by a 5.0-liter V8 that puts out 471 horsepower and 398 pound-feet of torque, rocketing the LC from 0-60 mph in 4.4 seconds. And the exhaust ROARS when you wring it out to redline, especially in Sport S+ mode, when the baffles are fully open. The competition, with their smaller, turbocharged engines? Sorry, but they just can't compete aurally, because there's no replacement for displacement!
Some critics have complained that the LC 500 isn't fast enough, pointing out that some cars in this segment are slightly faster. While that might be true, I personally never found myself wishing for more power, as the car has plenty of get-up and go, with the 10-speed automatic transmission always keeping me in the sweet spot. But for those who have the need for speed, rumor has it a Lexus LC F variant is coming our way.
Handling-wise, the LC 500 belies it's 4,280-pounds curb weight, delivering razor-sharp reflexes, exceptional handling balance and rock-solid stability. I recently had a chance to take an LC for a lap around the track at Monticello, and it was able to hold its own. But the car is really better suited for the back roads.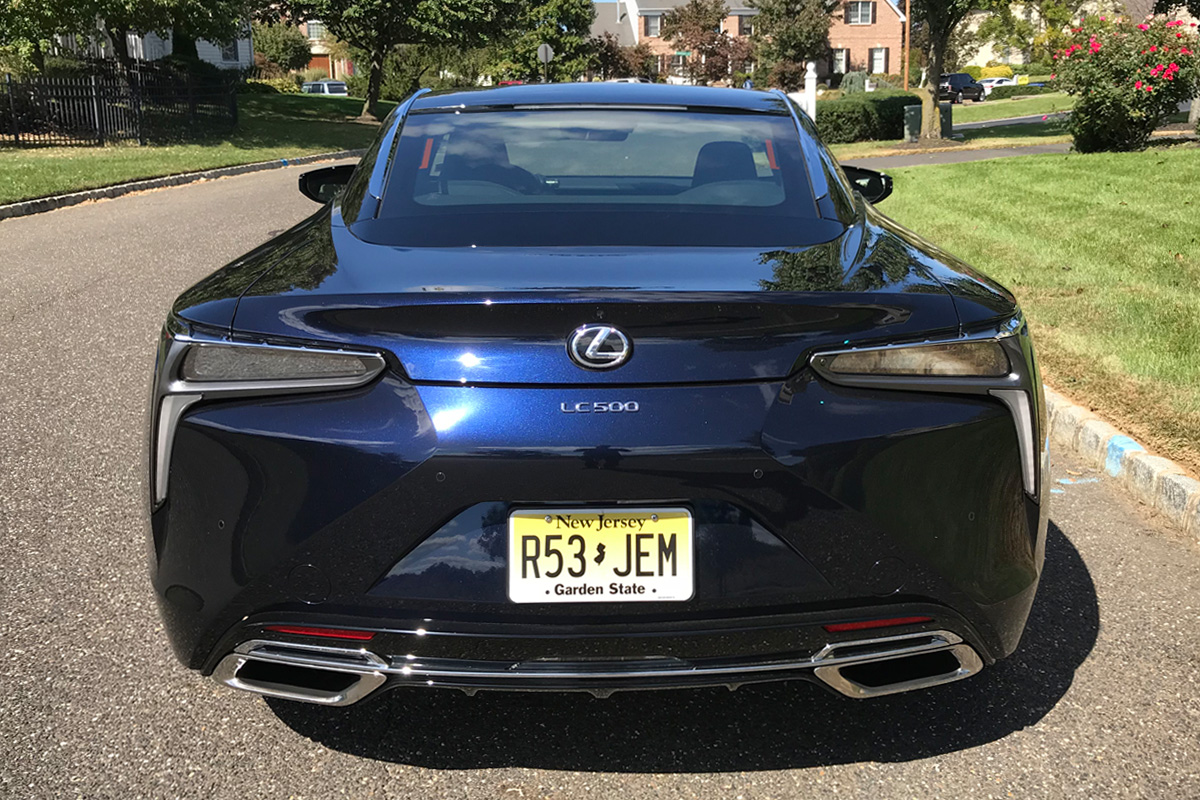 The interior of the LC strikes a nice balance between function and comfort, sporting intent and luxury, with all of the premium details you would expect in a high-end luxury coupe. The front seats offer excellent support and comfort for long drives, so much so that I wouldn't think twice about taking the LC on a road trip (unlike the RC F, which had my back aching just a few hours into the trip).
As you would expect, the LC 500 comes loaded with audio, navigation and connectivity technologies. There's a 10.3″ infotainment screen, but since it's set so far back in the dash, you're forced to use the Remote Touch Interface touchpad, which is an exercise in frustration. And for whatever reason, the heated / ventilated seat controls are buried deep in the interface, requiring a number of key strokes to access. Keep it simple.
Finally, lets talk about the Mark Levinson 13-speaker sound system, which is amazing! I don't know how they managed to build such an accurate sound stage given the tight confines that they had to work with in the LC, but it's just incredible, one of the best sounding systems I've ever heard in a car.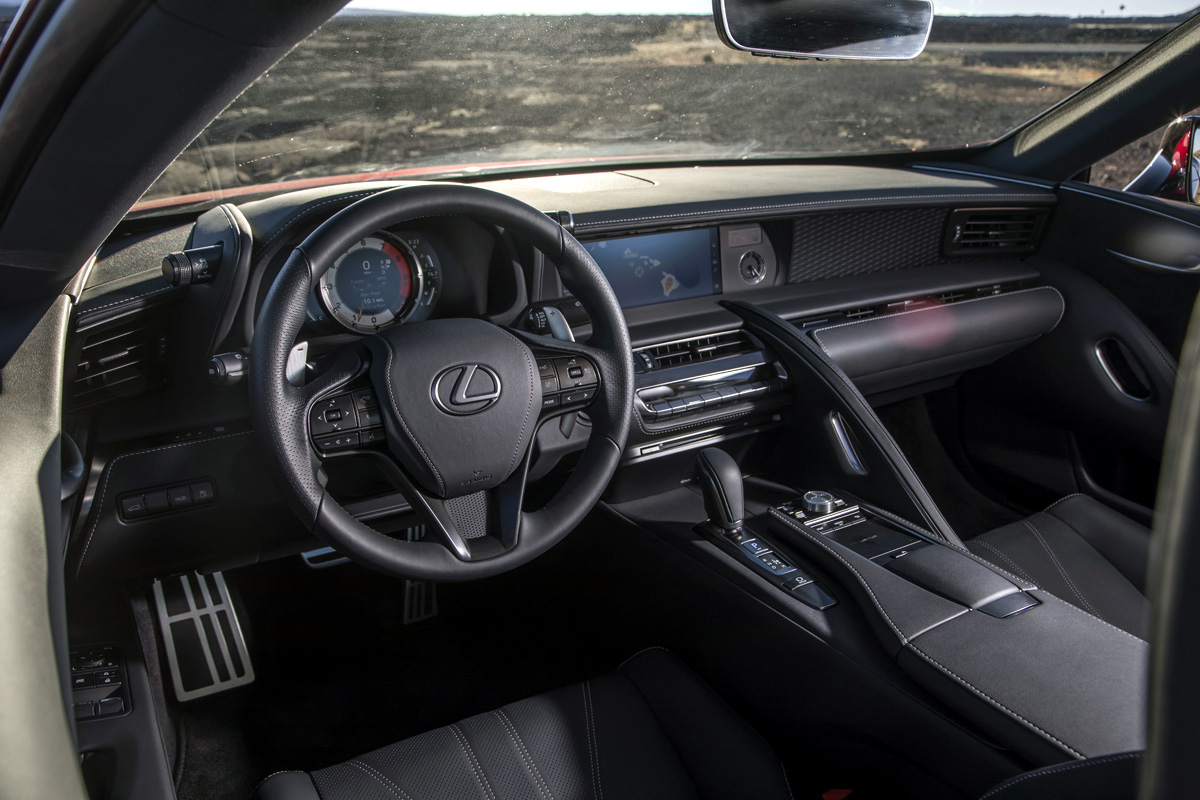 All in all, I think Lexus really knocked it out of the park with the LC 500, delivering a worthy successor to their iconic SC from the '90s that offers up a healthy dose of excitement to an otherwise sleepy segment. If you're looking for a grand tourer with a little more personality, the Lexus LC 500 is just what you're looking for.