Review: IndyCar Experience at Las Vegas Motor Speedway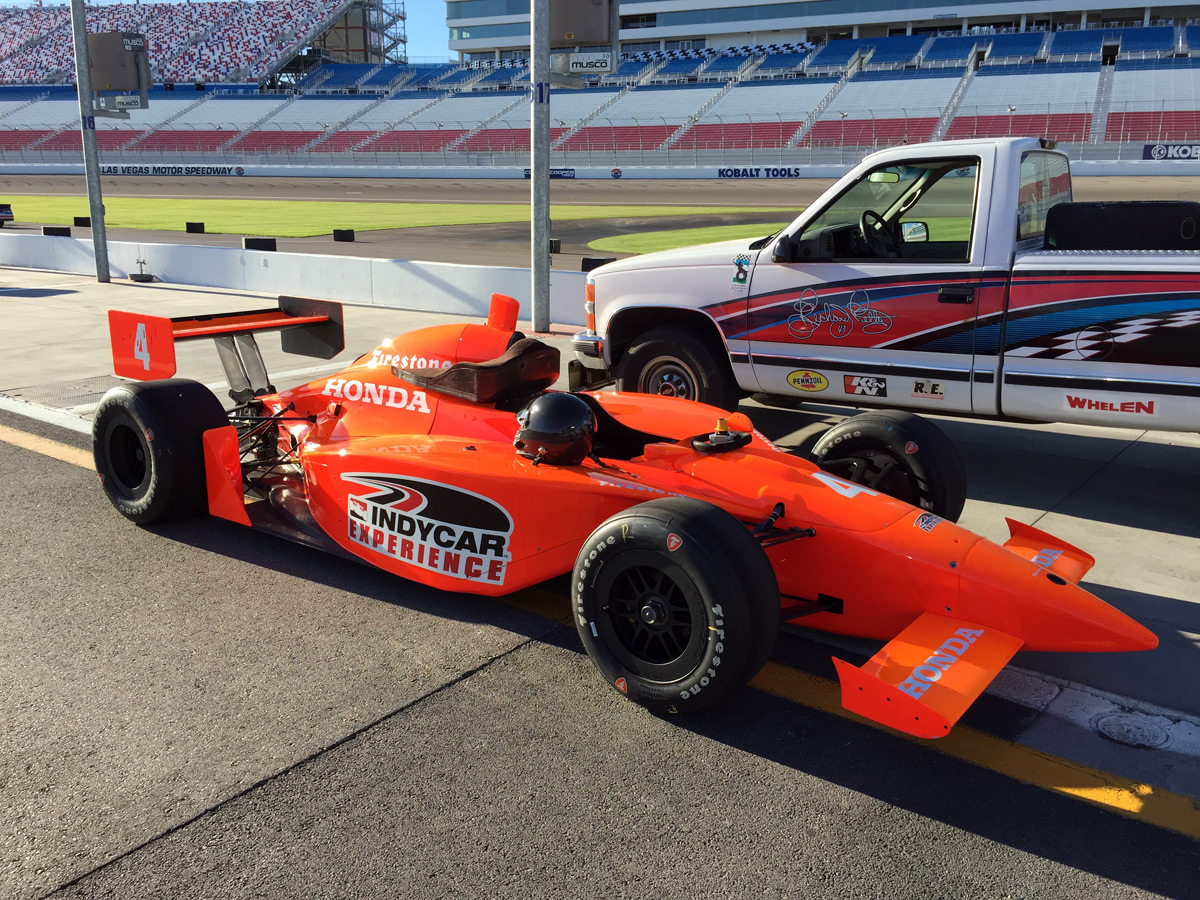 As an automotive journalist, I've been fortunate enough to drive some of the most amazing cars around. But never in my wildest dreams did I think I'd get the chance to get behind the wheel of an actual IndyCar!
On our recent trip to Las Vegas, we paid a visit to the Richard Petty Driving Experience at Las Vegas Motor Speedway, as they just began offering the IndyCar Experience. The IndyCar Experience puts YOU in the driver's seat of an open-wheel chassis IndyCar as you speed around the Speedway at speeds in excess of 120 mph. And while that might not sound that fast, trust me, it feels INSANELY fast when you're in the car!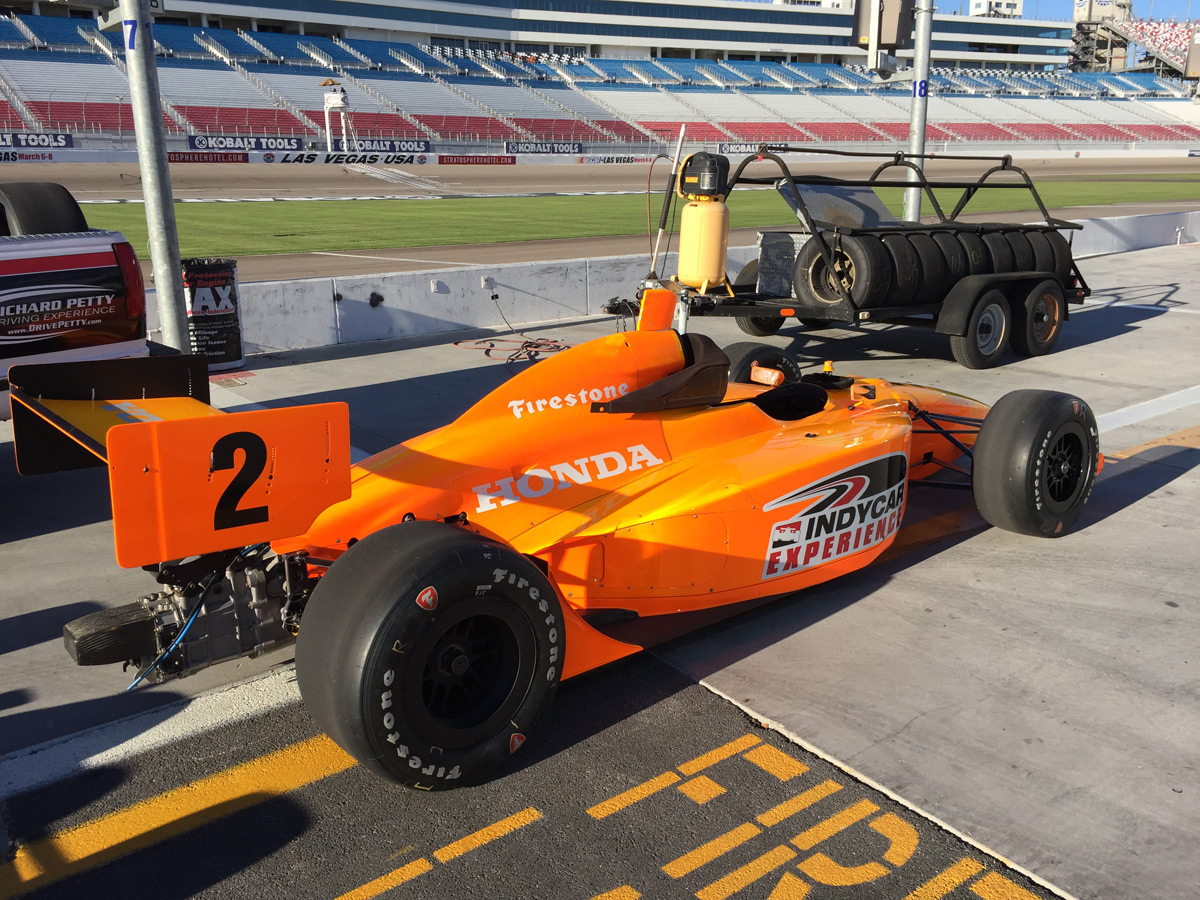 I got myself in the racing mindset by re-watching Rush on the flight out to Vegas, and I could barely contain my excitement and I drove up to the track. After signing some liability waivers, we donned our race suits and shoes, and then sat down for some driving instruction from our crew chief. Afterwards, we made our way out to the track to get better acquainted with the cars.
As you can see, we drove an open-wheel chassis IndyCar, only our cars had a less powerful Honda engine in place of a "real" IndyCar engine. The reason being because if they put us in a vehicle with 550–700HP, it'd be an accident just waiting to happen!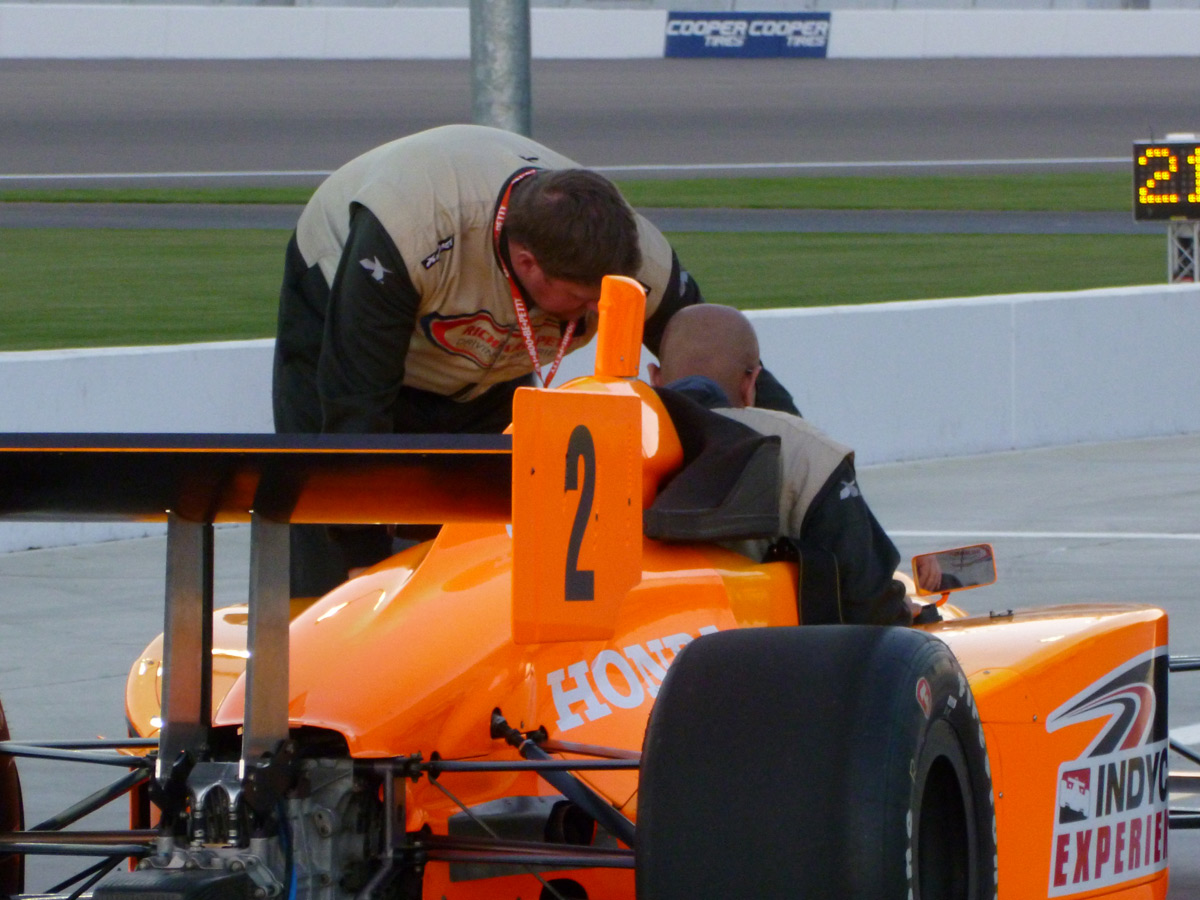 The cars have two gears (low and high), but they're set in high and you're given a push-off start, so basically you just have to let go of the clutch once you're rolling while giving it some gas, and for the next 8 laps (one warm-up lap, 6 timed laps, and one cool-down lap) you're good to go. I drove the car at WOT for the entire experience, achieving a top speed of 122 mph.
Like I said earlier, while it doesn't sound that fast in theory, it's a whole other experience when you're in the cockpit, just inches off the ground and eye-level with the massive front tires. It's seriously an adrenaline rush like no other! And coming from me, that's saying something..
This video gives you a taste of what you can expect from the IndyCar Experience:

The IndyCar Experience at Las Vegas Motor Speedway will set you back $599, which definitely isn't cheap.. But how many people can say that they got to drive an IndyCar? Exactly. So you can either lose your money at the Blackjack tables with nothing to show for it, or you can partake in a once-in-a-lifetime opportunity with memories that you won't soon forget.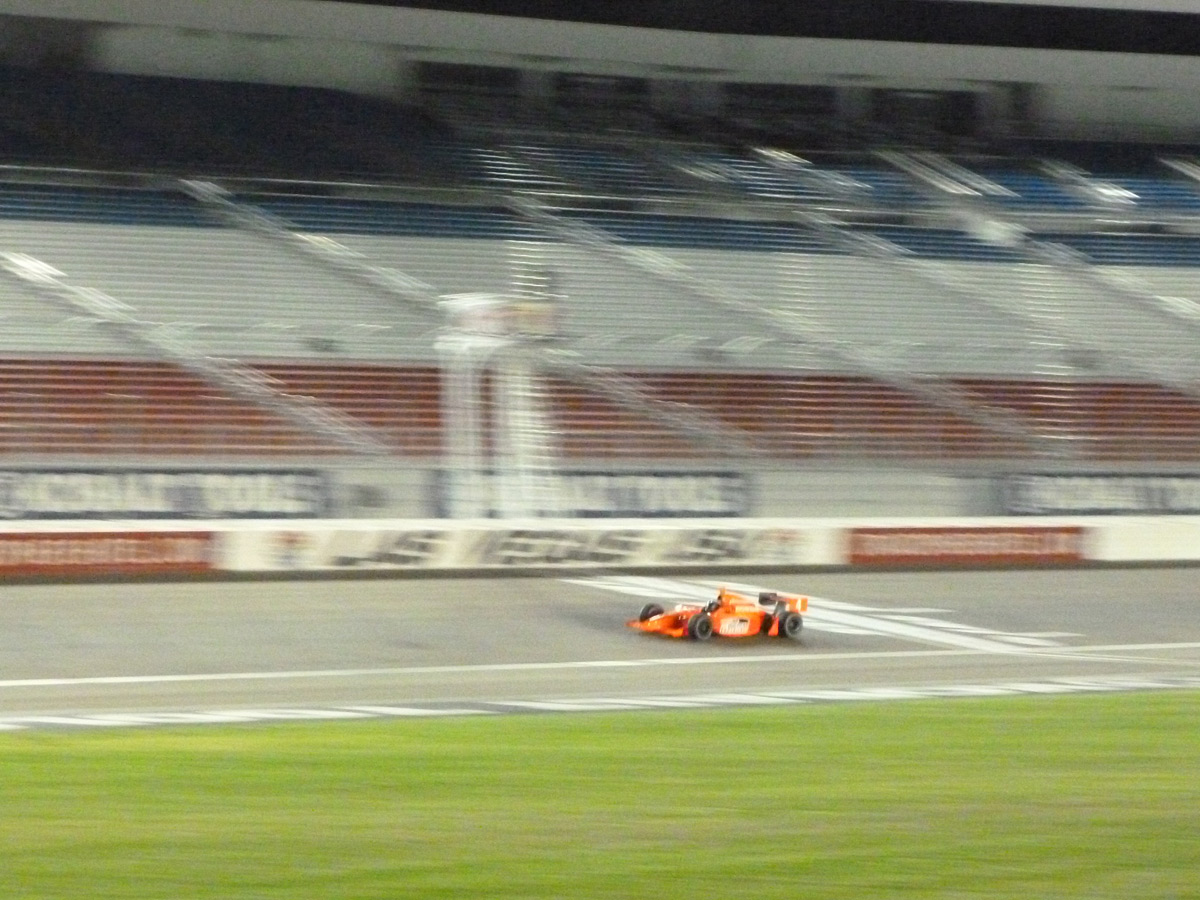 Visit www.drivepetty.com to learn more about the IndyCar Driving Experience or to book your experience.