Take A Spin On The High Roller, The World's Tallest Observation Wheel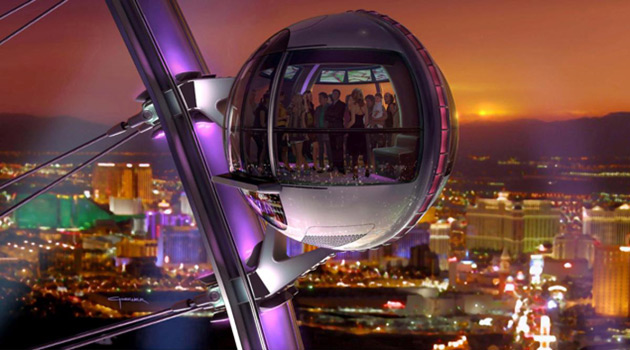 When we visited Las Vegas last year, we saw a massive Ferris wheel being erected smack dab in the middle of the Las Vegas Strip. The centerpiece of the $550 million LINQ casino, the High Roller is the world tallest observation wheel at 550 feet! After nearly three years of planning and construction, it opened to the public earlier this year to rave reviews. So when we came back to Vegas a few weeks ago, we had to check it out.
The LINQ was still under construction on our last visit, so it was amazing to see the transformation that has taken place there. In addition to the casino and hotel, The LINQ features an outdoor shopping, dining, and entertainment promenade, with the High Roller shining bright and providing the most amazing backdrop.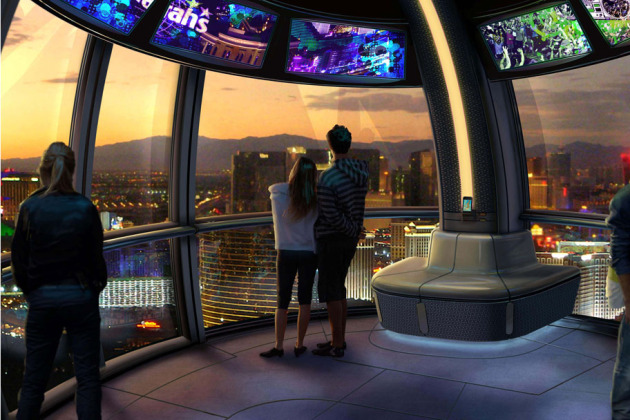 Located right in the center of The Strip (directly across from Caesars Palace), the LINQ High Roller provides a picturesque view of The Strip like you've never seen before. Each of the High Roller's 28 cabins hold 40 people. The cabins are spacious and easy to walk around in during the ride, with two small benches should you get tired of standing during the 30-minute ride.
Each pod is fully enclosed in 300 square feet of floor-to-ceiling glass, and each cabin features eight monitor screens hosting dynamic video and music shows coordinated with different views and touchpoints, such as reaching the highest point (550 feet) during the ride.
While pictures just don't do the views justice, this video helps give you an idea of what you're in store for:

Unlike a ferris wheel which constantly starts and stops to let people on, the High Roller never stops moving. That's right, guests board and depart each cabin as the wheel moves at the gentle speed of one foot per second. Since it's moving at such a slow rate of speed, even people that are scared of heights shouldn't have a problem with this ride.
If you're all about sightseeing, book your ride right at sunset or nighttime. We did the High Roller in the early evening, allowing us to take in all of the Vegas lights, and the view was out of this world!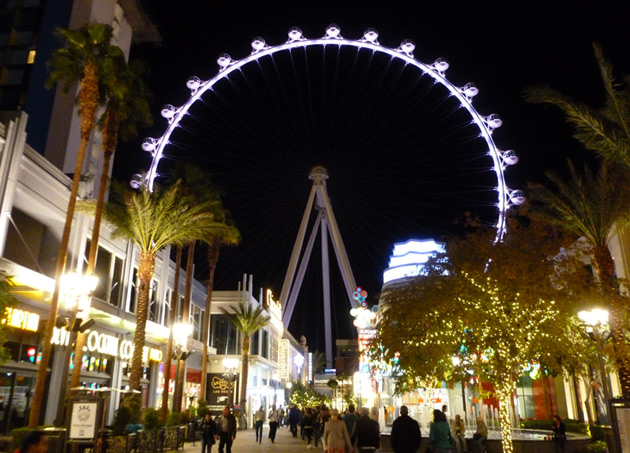 Tickets are $24.95 during the day, $34.95 at night. If you're traveling with a large group, you can even rent out an entire cabin for the ultimate bachelor, bachelorette or wedding party, with your own private bartender on board. Now that's what I'm talking about!
For more information, visit https://www.caesars.com/linq/high-roller.html