Destilería Serrallés (the purveyors of Don Q) is one of America's oldest family-owned businesses with a rum making tradition that started in 1865, when Don Juan Serrallés expanded the family sugar cane business in Puerto Rico and produced his first casks of rum.
Over the last 150 years, six generations of the Serrallés family have been working tirelessly to perfect the art of rum making, and given that Don Q is the top-selling rum in Puerto Rico (where over 70-percent of the rum consumed in the United States is produced), it's fair to say that they have achieved that goal.
Did you know that Don Q is only rum company that uses aged rum in all of their rum products, including their flavored rums, in which they only use natural flavorings? That's right, there are no additives, artificial sugars or coloring. I'll drink to that!
Furthermore, Destilería Serrallés is very environmentally conscious, and has invested significant resources into making their distillery one of the most environmentally responsible and greenest in the spirits industry, reaping the benefits of real energy return, as well as a water reclamation program which allows them to recycle the wastewater instead of disposing of it in the ocean.
If you're looking to ring in the holidays in style, then you need to pick up a bottle of Don Q Gran Añejo rum, the brand's super premium rum offering. This award-winning rum is first aged in American white oak barrels, and aged in Spanish sherry casks using the Solera aging system, creating a balance between sweet and dry that you won't get in other spirits. In the subtle aroma, you're able to identify hints of vanilla and dark caramel, originating from the prolonged contact of the rum with the barrel.
Don Q Gran Añejo is a sipping rum that can be enjoyed neat or on the rocks, but it is also an ideal substitute for whiskeys in Old Fashioned cocktails, pairing great with steaks, lamb, prime rib or any grilled meats. Want to try the Don Q Gran Añejo Old Fashioned for yourself? Here's the recipe:
Don Q Gran Añejo Old Fashioned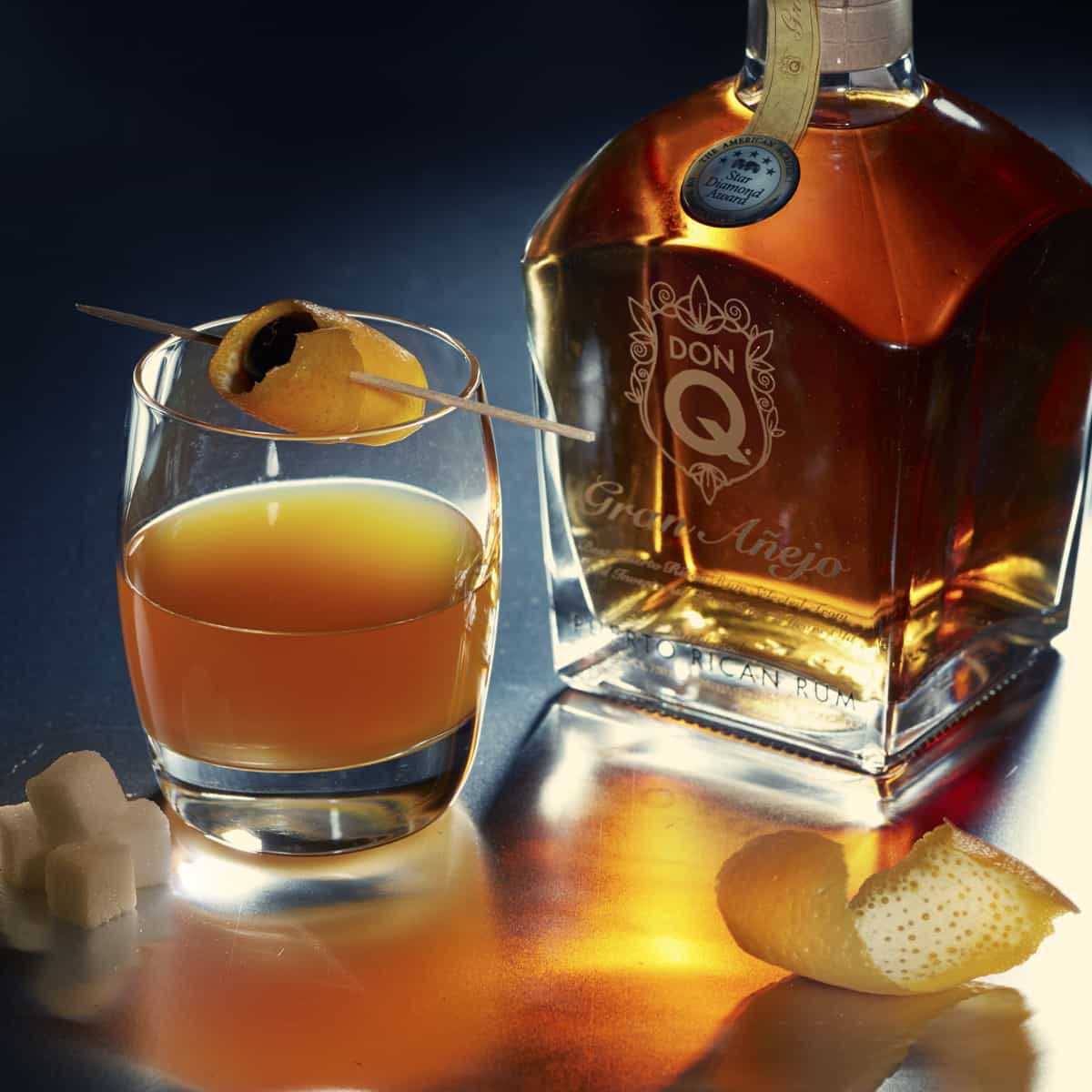 2 oz Don Q Gran Añejo rum
1 Sugar cube or ½ tsp Sugar
3 dashes Angostura bitters
1 Orange peel for garnish
1 Maraschino cherry for garnish
Directions: Place the sugar cube or ½ tsp sugar in an old fashioned glass. Add 3 dashes of Angostura bitters. Muddle the mixture, then add ice. Pour Don Q Gran Añejo and stir until well chilled. Garnish with orange peel and maraschino cherry.
In a word.. delicious! So if you're looking for a signature drink to help take your holiday party to the next level, the Don Q Gran Añejo Old Fashioned is just the ticket. And if you're not an Old Fashioned kind of guy, not to worry, as Don Q has plenty of mouth-watering rum recipes posted on their website, along with information on where you can purchase Don Q.
Cheers!