Rolling Around Town Like A VIP In The 2017 GMC Yukon Denali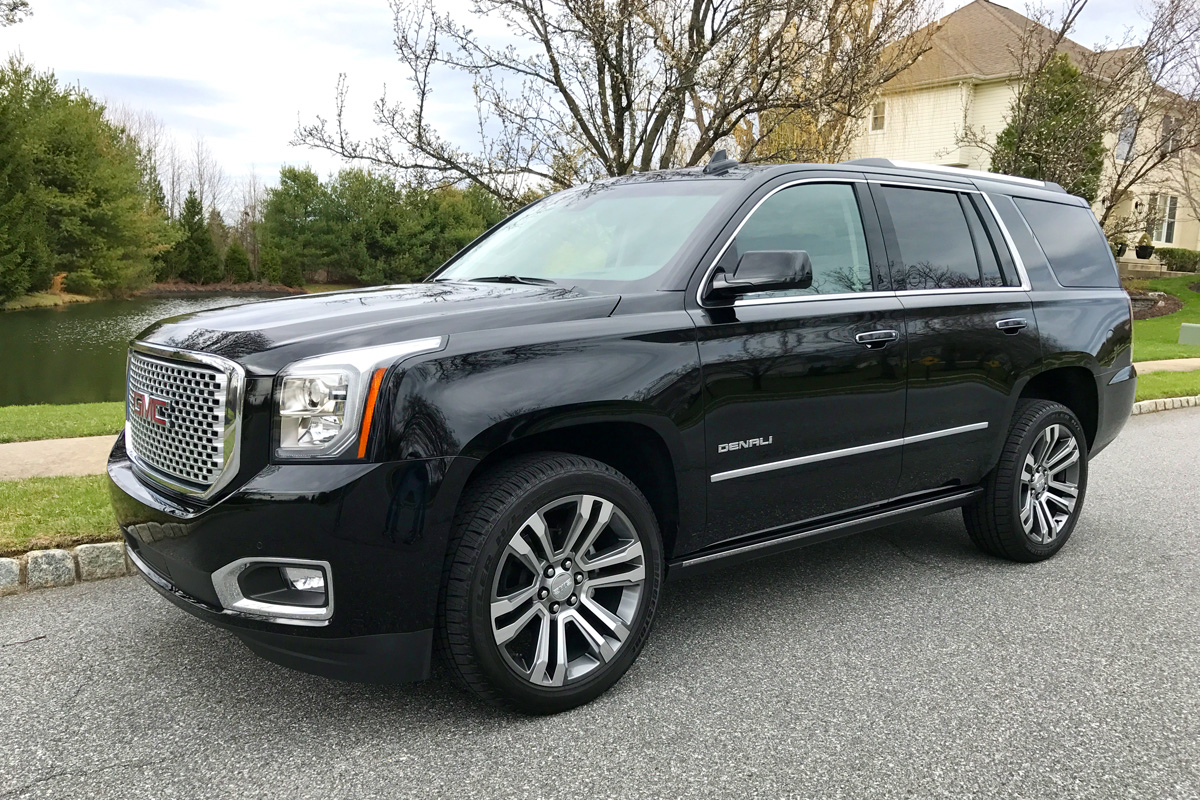 Really big SUVs like the 2017 GMC Yukon Denali are not for everybody. But after spending a week with this full-size luxury SUV, I started to understand why they're so popular, and why people are willing to drop some serious money (our loaded tester was around $75,000) to drive one.
You see, the Yukon Denali is a jack of all trades. You can use it to haul your kids to and from soccer practice in the lap of luxury. You can also take it on a family road trip, hauling a boat or camper with it's 8,400 pounds of towing capacity. It's also the perfect UberSUV, if you want to make some extra cash on the side.
While I don't think GMC would have approved me playing out that last scenario, we had some friends visiting us from out of town, so the Denali gave everybody plenty of room to spread out and get comfortable while I played chauffeur and shuttled them around town.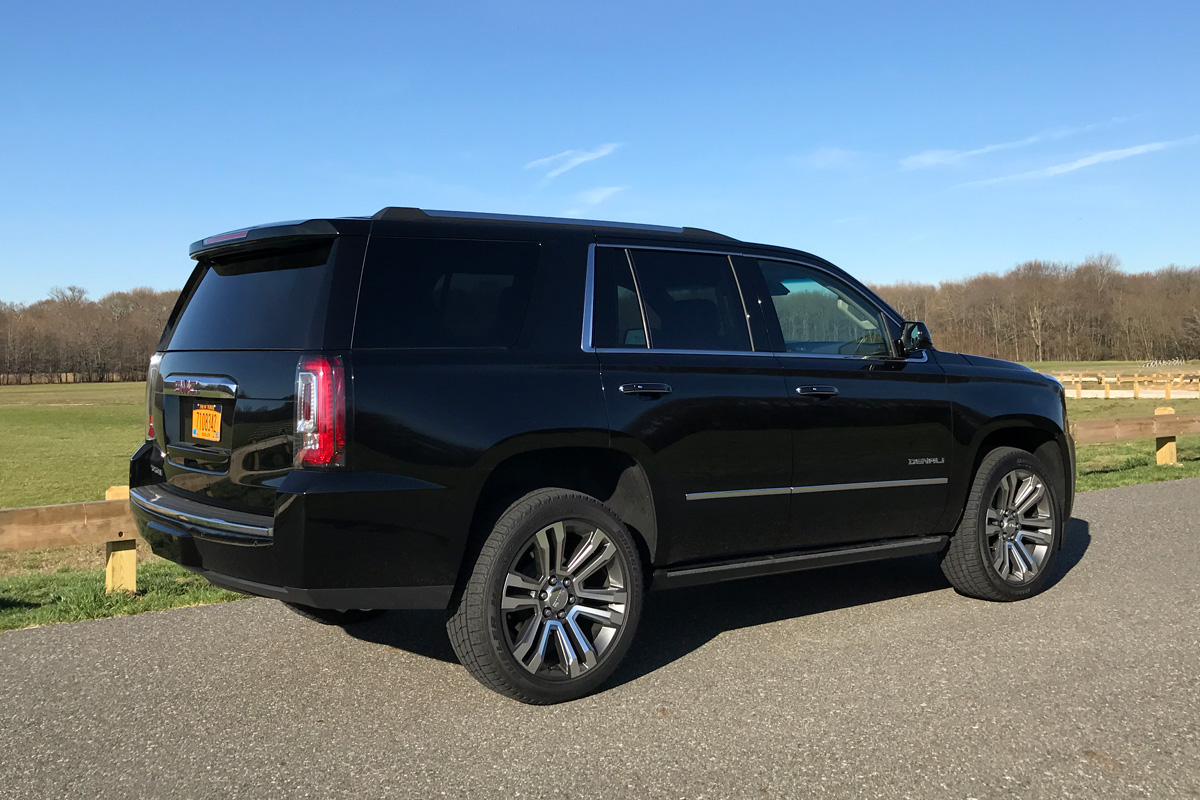 My first impressions of the car? I thought it was absolutely gorgeous, with a bold and imposing presence that turned heads everywhere we went. The Denali trim gives some extra bling that definitely helps it stand out from the crowd. And those redesigned 22-inch ultra-bright aluminum wheels look great!
The Yukon Denali is powered by a 6.2-liter V-8 engine that delivers an impressive 420 horsepower and 460 lb-ft of torque, providing more than enough power to get this massive truck moving in a hurry. As you might imagine, fuel economy isn't this truck's strong suit, but it still manages a respectable 15/22MPG.
Surprisingly, despite weighing nearly three tons, the Yukon Denali offers a refined ride, thanks in part to its Magnetic Ride Control suspension system (which reads the road up to 1000 times a second and adjusts the suspension accordingly), hydraulic engine mounts, electric power steering, shear-style body mounts, etc.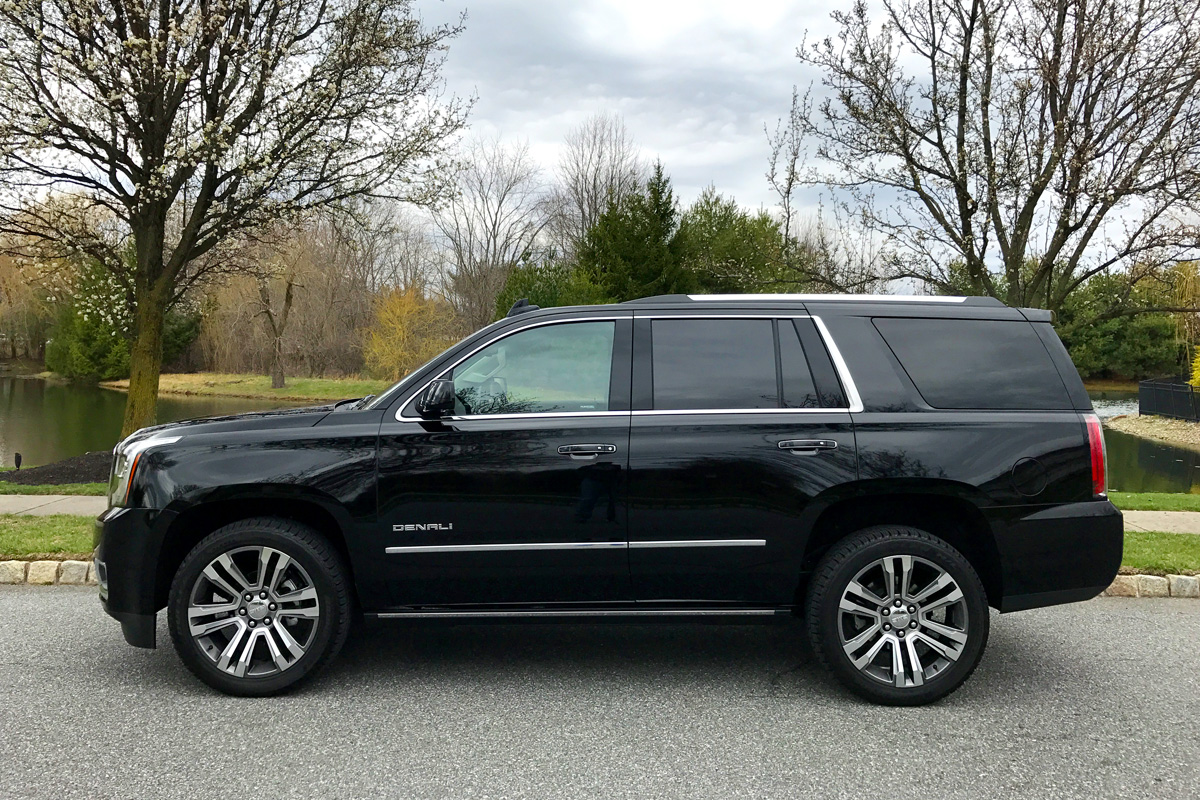 On the technology side of things, the Yukon has everything you need to stay connected on the go. OnStar 4G LTE turns your vehicle into a Wi-Fi hotspot, while multiple USB ports and power outlets ensure that you never run out of juice. There's even a wireless phone charger, assuming your phone supports that. And standard remote start lets you warm up your car in advance on those cold winter mornings.
The 2017 Yukon Denali also has a comprehensive suite of advanced safety features, utilizing cameras, radar and ultrasonic sensors to help see what you can't.
Overall, I thought the 2017 GMC Yukon Denali was one bad-ass SUV, and I'd highly recommend it to anyone looking for a luxurious three-row SUV that can seat eight and still get down and dirty with the best of them.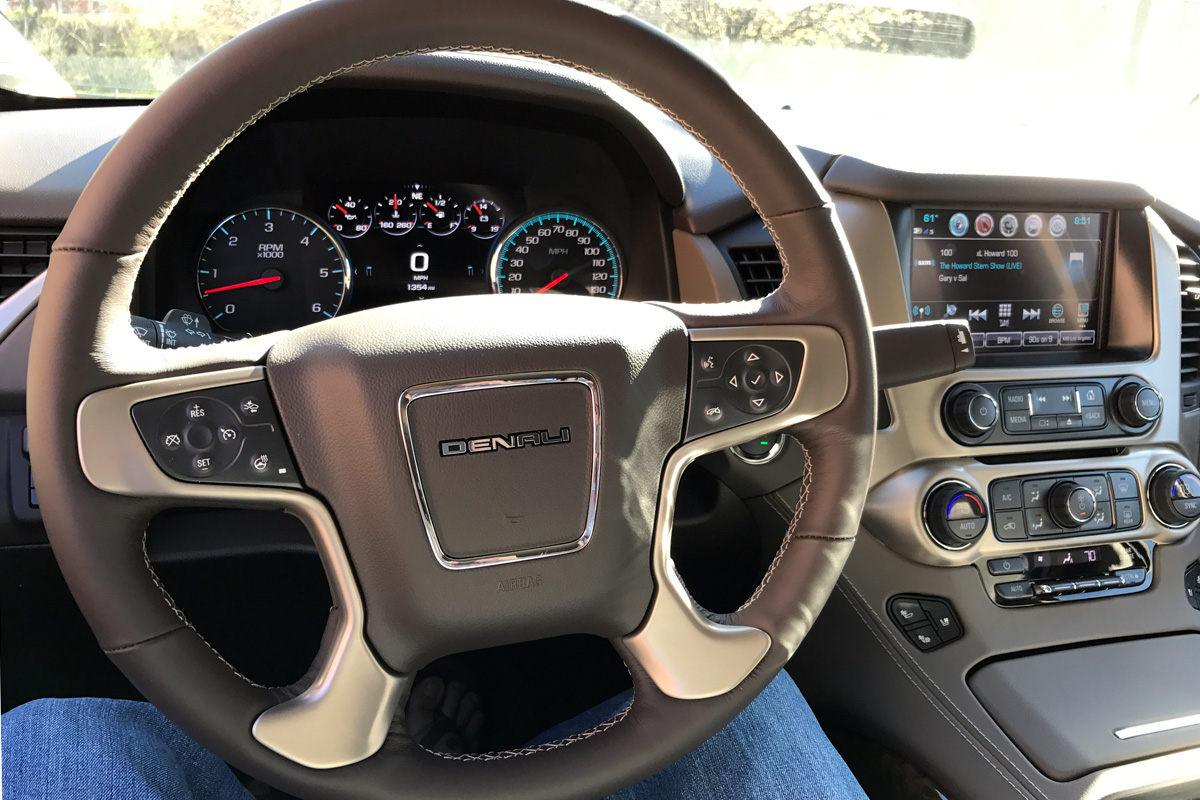 Visit www.gmc.com to learn more about the 2017 GMC Yukon Denali.