Romantic Valentine's Day Cocktail Recipes
Are you cooking her a romantic dinner this Valentine's Day? Great drinks can compliment your meal, and it gives you a chance to impress her with your cocktail skills.
Not sure what to make? We've got you covered, with a variety of drink recipes that are sure to please. And don't be afraid to have fun with the cocktails you create, with embellishments like heart-shaped fruits or chocolate covered strawberries.
Portón Scarlet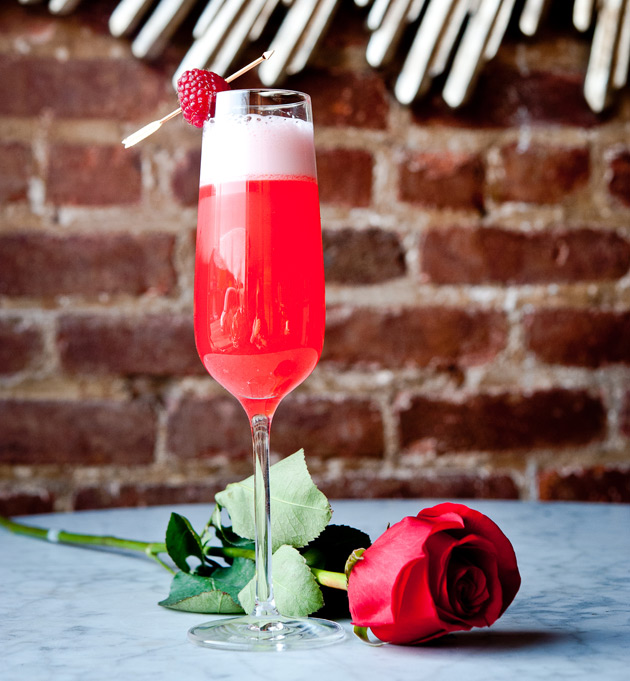 1 part Portón
½ part raspberry puree
½ part lemon juice
½ part cranberry juice
½ part sugar cane
Fresh thyme
Champagne float
Fresh raspberry for garnish
Lemon peel twist for garnish
Shake all ingredients and strain in to champagne flute – top with champagne float, skewered raspberry and lemon peel twist.

Cruzan Valentine Sparkler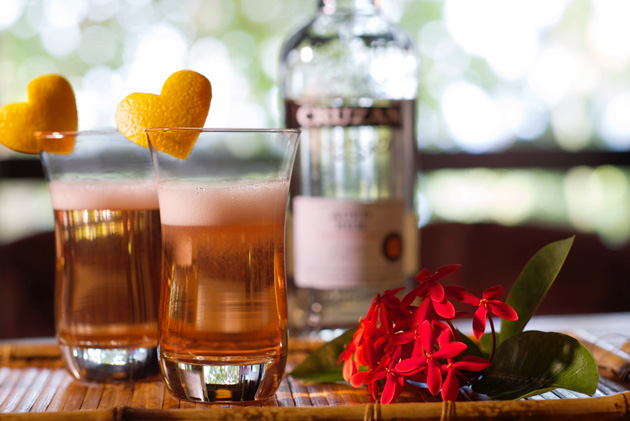 1 ½ parts Cruzan Aged Light Rum
½ part Vanilla Simple Syrup
½ part Unsweetened Fresh Cranberry Juice
4 parts Sparkling Wine
Combine all ingredients in a champagne flute and stir twice. Garnish with an orange peel cut in the shape of a heart.

Red Rum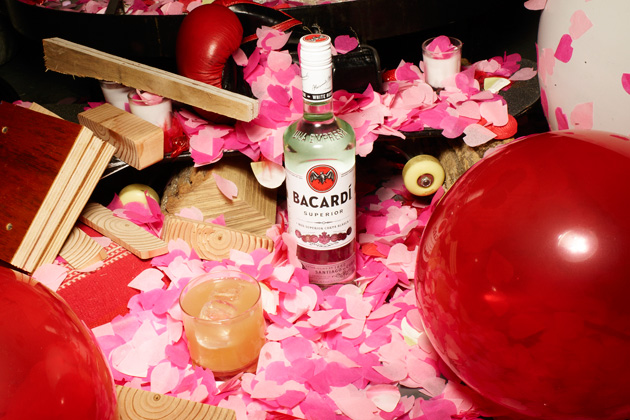 2 parts BACARDÍ Superior rum
½ part sloe gin
2 parts red currants
½ part freshly squeezed lemon juice
½ part vanilla syrup
Using a muddler (or bar spoon) roughly crush the redcurrants in the base of a cocktail shaker then pour in the other ingredients. Give it all a good, hard shake then fine strain the mixture into a chilled glass.

Cinnamon Paloma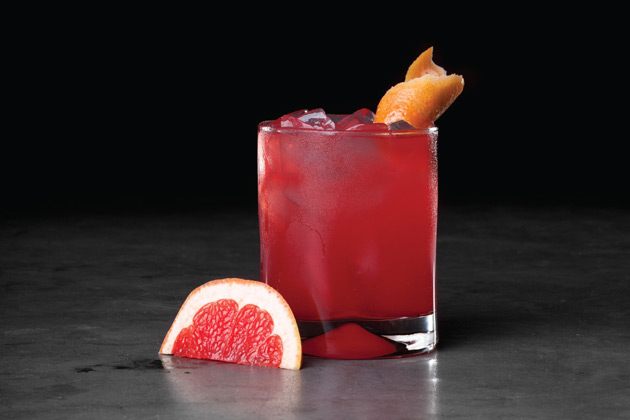 2 oz. Peligroso Cinnamon Tequila
1 oz. Grapefruit Juice
1/2 oz. Simple Syrup
1 1/2 oz. Fresca
Pour all the ingredients (except for Fresca) in a cocktail shaker with ice. Shake and strain into a rocks glass filled with ice. Top with Fresca and garnish with a Grapefruit

Baker's Beau & Arrow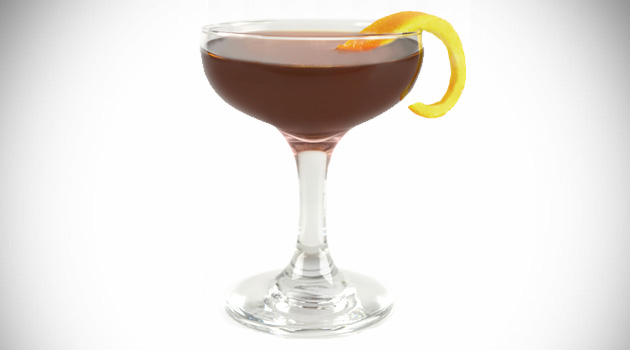 1 part Baker's Bourbon
¼ part JDK & Sons O3
¼ part Chili Liqueur
2 dashes Bittermen's Habanero Hellfire Shrub
2 dashes Chocolate Molé Bitters
Sparkling red wine or rosé
Combine Baker's Bourbon, JDK & Sons O3, chili liqueur and bitters in a mixing glass with ice and stir. Strain into a chilled coupe glass and top with sparkling red wine or rosé. Garnish with a long orange twist.
1 ½ parts Hornitos Black Barrel Tequila
¾ Part Apple Cider
2 Parts Water
¾ Part Cinnamon Syrup *
1 Part Lemon Juice
2 Dashes Angostura Bitters
Combine all ingredients together and serve. Garnish with a cinnamon stick and an apple wedge. Can be served hot or cold.
*To make cinnamon syrup: Mix together 1 part sugar, 1 part water and 4 crushed cinnamon sticks. Bring to a boil (approximately 1-2 minutes). Once cooled down, strain into a glass.

Bourbon Kiss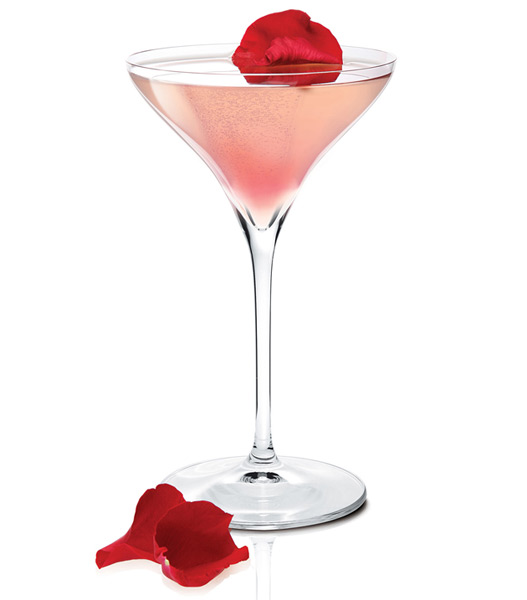 1 oz. Wild Turkey Bourbon 101
1/2 oz. Peach Liqueur
3 dashes bitters
Champagne
Combine Bourbon, peach liqueur and bitters in Champagne coup and top off with Champagne.

CRUZ Choco-Taco-Tini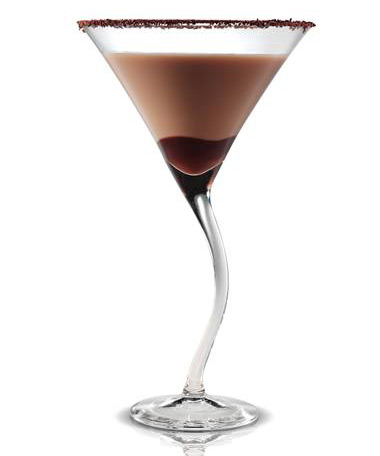 2 parts CRUZ Reposado Tequila
3 parts Choco-vine, Chocolate Wine
Shake all ingredients with ice and strain into a martini glass, garnish with chocolate sauce and cinnamon.
Hope you have a Happy Valentine's Day!