The Gentleman's Collection: Fine Wines For The Discerning Gentleman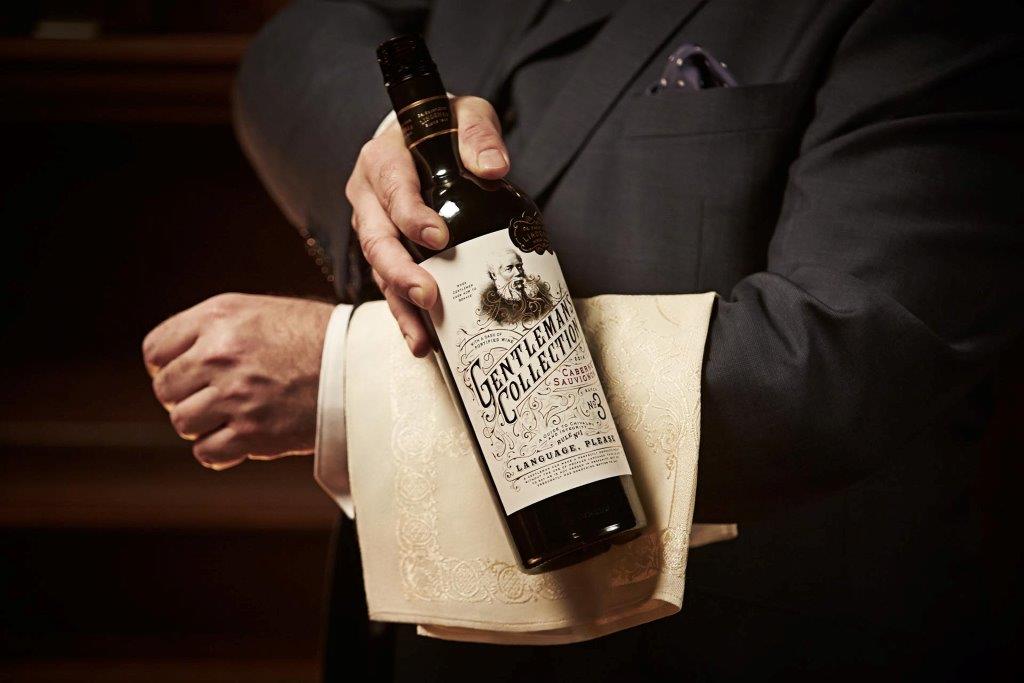 Back in 1843, Dr. Henry John Lindeman, an upstanding man of formidable character, started his own winery. In doing so, Lindeman set his sights on civilizing a colony of hard-drinking ruffians by introducing them to more gentlemanly pursuits, such as the enjoyment of a refined drop.
Today, Lindeman's is carrying on that tradition through the Gentleman's Collection, a range of fine wines for the gentleman who is, and the gentleman who wishes to be. This is a drink for all, reserved for appreciation by those with style.
"An appreciation of good wine is an essential part of the gentlemanly mix and we're looking forward to introducing a range of wines that redefine the wine category for the modern and aspiring gent. The Gentleman's Collection makes it easy for men to navigate their way through the overwhelming wine selection process to select a good drop that impresses their palate, their partner or their party," Lindeman's marketing manager Tasha Harp, said.
Aimed at the millennial male, the Gentleman's Collection consists of four masculine yet easy drinking red and white wines suitable for the discerning modern gentleman, each made with a dash of fortified for rounded refinement. We recently had a chance to try out their two red blends: Cabernet Sauvignon and Red Blend.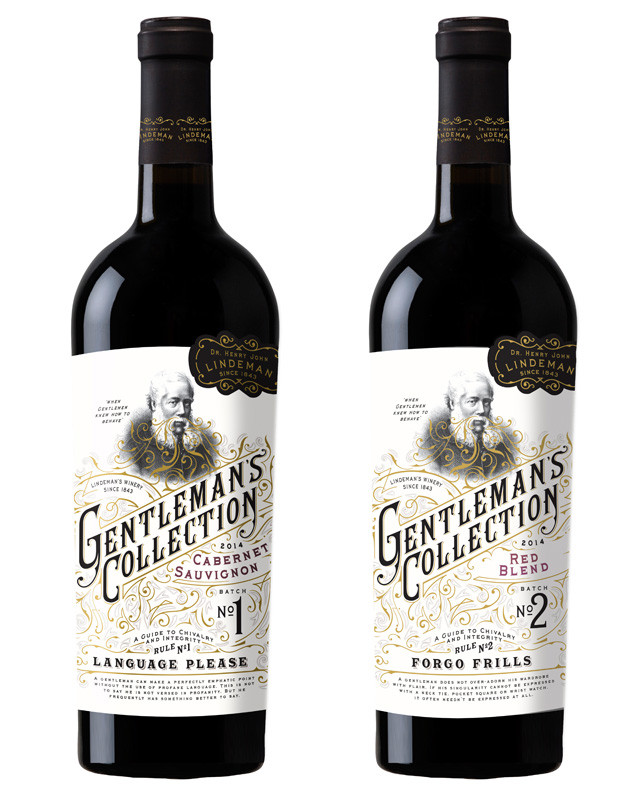 Cabernet Sauvignon: Dark fruits, hints of dried herbs and mocha on the nose. The dense palate see's sour red fruits balance out the sweet with a chocolate tannin finish. A fine choice for any discerning gent.
Red Blend: Hints of dark fruits dance with a long oak bourbon finish, to complete this delightfully delightful blend. You'll notice caramel and char and sweet bourbon oak aromas. Gentlemen, enjoy.
Honestly, given the low price point on these wines (SRP: $16.99), we weren't sure what to expect from them. But they both tasted great, and I'll definitely be picking up a few bottles the next time I'm having people over.
So the next time you're in the liquor store, pick up a few bottles of Gentleman's Collection Wines, and get on your way to becoming a true, discerning gentleman!