Make Great-Tasting Wine With The Artful Winemaker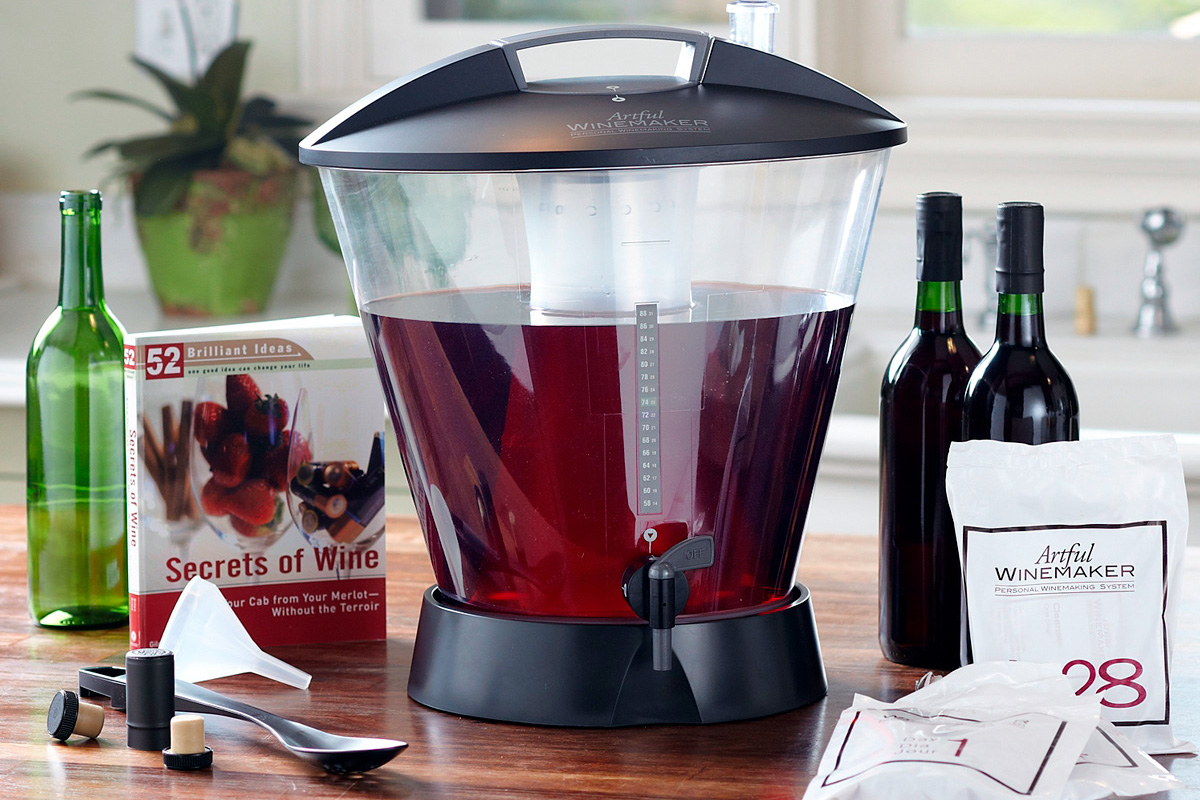 The Artful Winemaker Personal Winemaking System is the perfect solution to surprise wine, food and DIY lovers who want to make their own special reserve wine! The Artful Winemaker system allows anyone to make 12 delicious bottles of wine in just 28 days, following 3 simple steps. No mess, and no costly equipment!
After coming back from Napa a few months ago, I flirted with the idea of making my own wine. But after learning how complicated it was, I decided against it.
But that's the beauty of the Artful Winemaker – It's seriously easy to make your own wine, and the system takes up very little space in your home.
We recently sampled a bottle of Pinot Grigio that was made with the Artful Winemaker, and everyone was really impressed with it!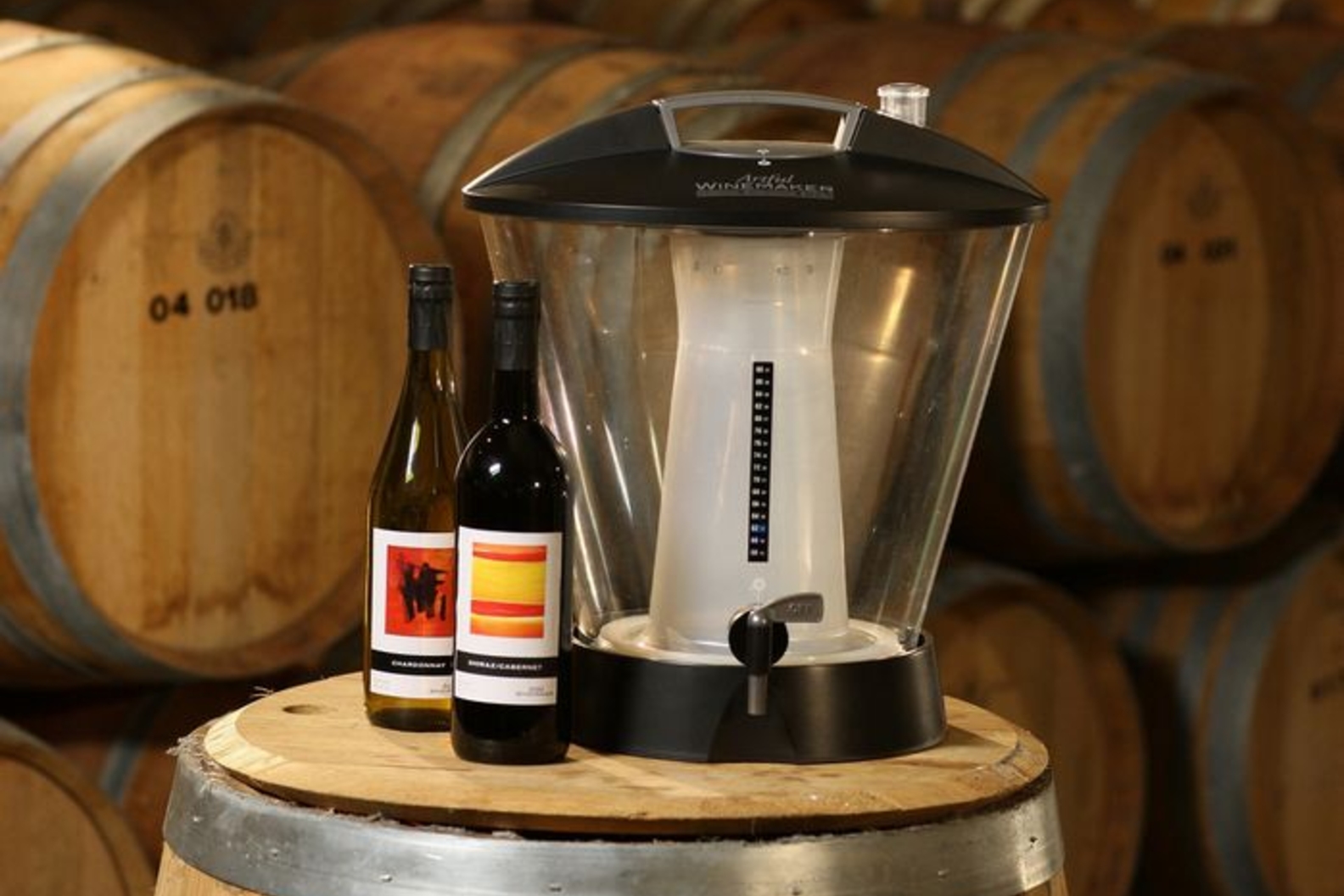 This is such a cool winemaking system, and it can be used over and over again by purchasing refill kits. They're available in six different varietals (Riesling, Pinot Grigio, Merlot, Chardonnay, Cabernet/Shiraz and Pinot Noir) for only $59!
Artful Winemaker is a one-of-a-kind personal winemaking system that makes a great gift and offers a completely new and innovative winemaking experience.
The Artful Winemaker Personal Winemaking System normally costs $149.99, but it's currently on sale for just $99 with free shipping!